London Calling: An enchanting performance that takes the audience from Dubai to London in a heartbeat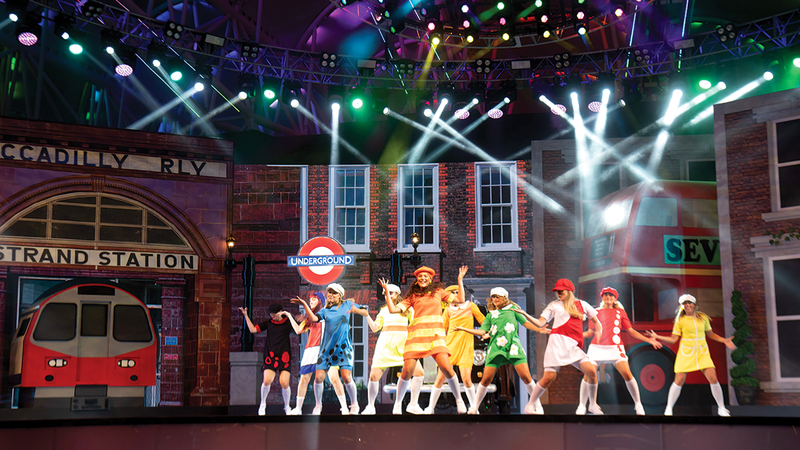 On an exclusive trip filled with glamour and beauty, visitors to the Dubai Global Village will enjoy a unique experience that will take them from Dubai to London.
The Global Village has begun presenting "London Calling", which takes audiences on an extraordinary journey from Dubai to London led by dancers and music. The show includes a set of performances featuring different genres of music and dance, as well as colourful costumes that add to the show's aesthetics.
The performance is part of a daily presentation on the main stage. Many international dance groups will be hosted and concerts of stars from the Arab world will take place. The first performance will begin in the Global Village at the end of November.
Rich cultures of different peoples
Global Village has opened its 27th season to the public, who look forward to its seasons year after year, to travel to different countries of the world, to enjoy the culture of the peoples through their products, foods and dance performances that will bring joy and excitement throughout the 40 thousand performances and events presented on the main stage and the stages of the pavilions of nations.
The first family recreation destination showcases world cultures in 27 adjoining buildings, with an architectural façade that anchors the village's role in highlighting the country's civilization and reinforcing people's dialogue.
This season, Global Village will enrich the visiting experience and make the experience even more enjoyable by opening a new gate called "Happiness Gate", and making it easier for visitors to enter and increasing the number of restaurants on Happiness Street. They have also added a few new games to the Carnival section and increased the dose of joy they offer for all ages.