Iraqi Minister of Foreign Affairs Calls on the UK to Invest in his Country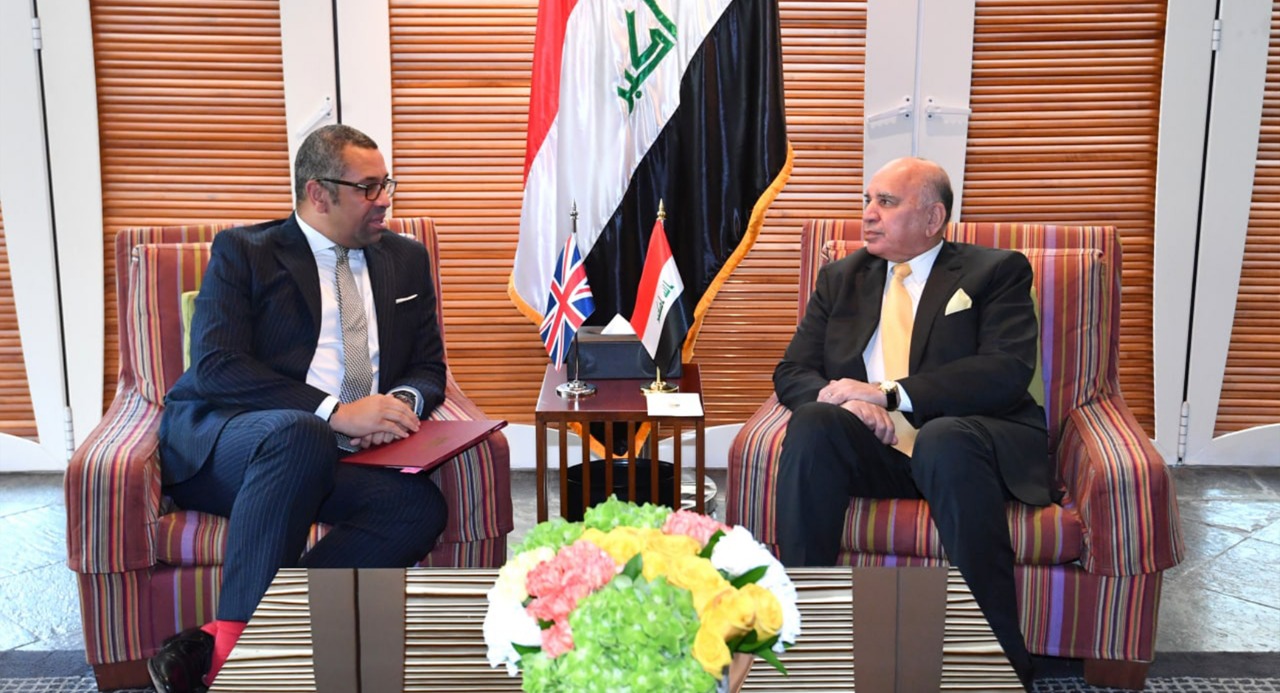 Secretary of State for Foreign Affairs of the United Kingdom, James Cleverly and Minister of Foreign Affairs of Iraq, Fuad Hussein, discussed ways to improve bilateral relations between the two countries.
This came during a meeting on the sidelines of the 18th Manama Dialogue, which is taking place in the Bahraini capital, Manama. Hussein stressed the need to activate Iraqi-British relations at various levels, including economic and financial, calling on British investment companies to invest in Iraq, praising the financial stability that our country is going through at present.
For his part, the British Foreign Minister affirmed the British government's commitment to continue supporting the Iraqi government in the economy, security, combating terrorism, and in the areas of renewable energy, investment and combating the effects of climate change, expressing his government's desire to raise the pace of bilateral relations between the two countries and develop them in a way that serves common interests.