Investment opportunities in Morocco: Here are the best investment projects!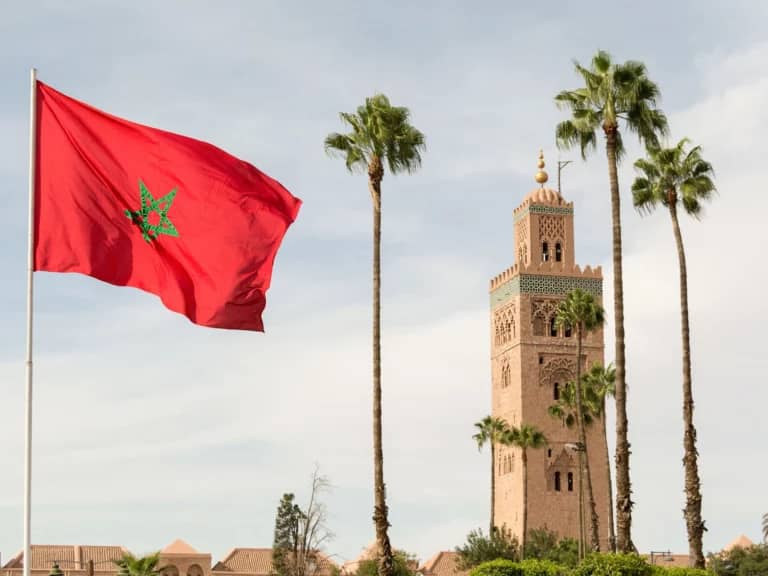 Many Arab and foreign investors want to go to Morocco to capture their appropriate investment opportunities, while Morocco is one of the Arab countries with tremendous capabilities and potential to attract investors in many successful business and investment projects.
Advantages of investing in Morocco
The most important feature that distinguishes and supports investment projects in Morocco is the set of factors and elements that attract every investor. Among these factors are the presence of highly distinguished human resources with a very high degree of efficiency, providing government support to investors, good infrastructure in Morocco, providing a good investment climate, competitive costs compared to other prices of investment costs in other Arab and foreign countries, the strength and stability of the Moroccan economy and its unaffected by other economic crises, the excellent strategic location of the State of Morocco, which makes it very close to Europe to facilitate the export process, the nature of the Moroccan market, which contains a large number of Cheap labour.
The best investment projects in Morocco:
Import of clothes and shoes
The prices of clothes and shoes in Morocco are known to be somewhat high, so the idea of ​​importing and exporting high-quality shoes and clothes is an excellent investment idea, but some things must be taken into consideration, namely:
The need to obtain approval and permission to start the project from the government of Morocco.
Providing a suitable place for the project's opening, preferably a large area in the middle of a residential complex or a market, in addition to the need to pay attention to the decorations of the place to attract customers.
Ensure the selection of suitable individuals as staff with previous experience in the same field.
Reliance on modern marketing methods.
Real estate projects
Morocco's strategic location, close to Europe and the countries of North and South America, makes it a permanent destination for tourists. Thus investment in real estate becomes a profitable field. Moreover, Rabat is an important destination for investors.
It is possible to start establishing a real estate project in tourist areas and areas that contain universities in order to achieve more profits. High real estate prices and high monthly rental prices characterize these areas.
Restaurant projects
Since the first country in the production of fish in the Arab world is Morocco, where its production reaches 1 million tons annually, and it ranks 13th in the world, this is enough for your project to succeed by opening a restaurant that relies on fish as an essential meal, which achieves high profits.
Here are some tips to follow:
Choose the appropriate location for the restaurant, any natural place close to the sea and with a unique view.
Pay attention to the hygiene of your foodstuffs and keep them healthy.
Quality of services provided and perfection in making fish meals.
Good e-marketing for your restaurant by displaying photos on social media.
Investment in agriculture
Morocco enjoys a mild climate and fertile soil that allows the cultivation of many crops, which makes the agricultural sector one of the most critical sectors in Morocco and one of the most advanced and prosperous. At the same time, the Agricultural Development Agency in Morocco encourages investment through:
Supporting partnerships between the public and private sectors.
Providing important information to investors about the investment and business climate in the agricultural sector, in accordance with what is included in the Green Morocco Plan.
Guiding investors in selecting suitable agricultural investment projects by providing them with information on data on agricultural production chains and available pilot projects.
British investment worth 51 billion dirhams in Morocco
As for the foreign investments attracted by Morocco, they are very important, as Britain recently invested 51 billion dirhams in Morocco after the British Export Finance Agency allocated this amount for investment, with the aim of supporting and strengthening trade relations with Morocco and helping British and Moroccan investors and companies.
The financing included the fields of energy, water desalination, railway and road infrastructure, and airports after Britain showed interest in investing through the Moroccan Sahara Gate, which it is betting on to generate energy by creating farms in Dakhla for wind and solar energy.
Meanwhile, UKEF announced that it had appointed a new CEO in Casablanca as the head of the Export Credit Agency, which will enable it to enhance the opportunities available to British companies in Morocco.
"British companies now have an opportunity to make more trade with Morocco, which is seeking to achieve a more sustainable future, and we look forward to supporting projects in the region," said the agency's CEO.
For his part, The British Ambassador to Morocco, Simon Martin, said: "With the support of UKEF, we could see a new wave of investment in infrastructure, renewables and other sectors.
"I am excited to see how this develops and looking forward to seeing our partnership with Morocco continue to grow."