Savills UK Company Strengthens its Presence in Saudi Arabia by Opening a New Office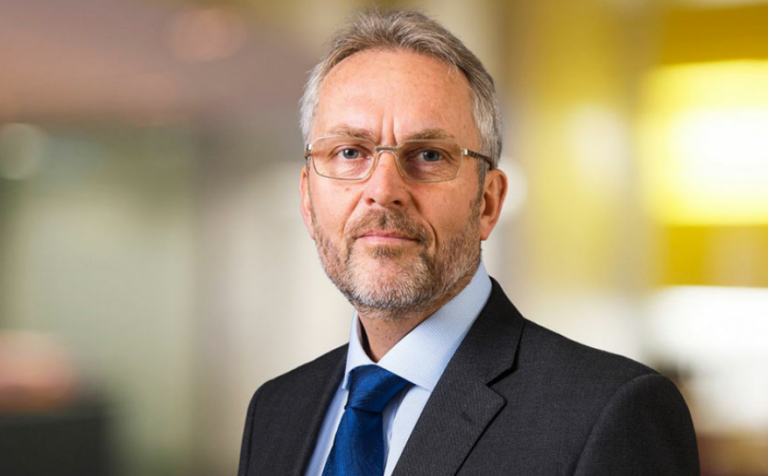 In response to the growing demand for professional real estate services in the Kingdom of Saudi Arabia, the British Real Estate Consultancy Savills announced the opening of its new office in Jeddah, within the Gravity Co-Working Space in the Andalus district.
What is the purpose of opening a second office for the company
This new office is the company's second office in Saudi Arabia and it aims to support the operations of the Riyadh office by providing a variety of services, including commercial agency services that include representing owners and tenants, as well as construction consultancy, project consultancy, real estate management, facilities management, strategic consulting and international residential projects.
This act is a part of Savills' plans to cater to its diverse customer base across the Kingdom.
Philip Paul Director of the New Office
Savills has announced the appointment of Philip Paul as Director of the company's Jeddah office. Paul has over 30 years of experience in real estate and management in the public and private sectors in the UK and the Middle East, particularly in Oman.
Philip Paul said: "I am delighted to take over the management of Savills' operations in Saudi Arabia's dynamic and active market that offers incredible opportunities for growth."
Ramzi Darwish, Director of Savills in Saudi Arabia, said: "We look forward to collaborating with Philip and are delighted to see him once again among the Savills family to design the right solutions for our clients thanks to his deep knowledge of our services and his extensive experience in many markets, particularly in the Middle East. We wish him the best of luck in his new role and we are fully confident in his ability to enhance Savills' operations in Jeddah."
It should be noted that Paul managed Cluttons Middle East's operations in the Sultanate of Oman prior to its acquisition by Savills. Also, Paul is a certified real estate valuation expert with extensive experience in valuing a variety of properties of different types. He has as well consulting experience in project evaluation, financial feasibility, best use cases and research studies for a variety of projects.
An Important Strategic Step
Harry Goodson Wickes, Head of Savills in the Northern Arabian Gulf, said: "The opening of our new office in the second largest city in the Kingdom is an important strategic step to strengthen Savills' presence in the Saudi market, and to continue the successes we have achieved in Riyadh, while the Kingdom continues its exceptional efforts to transform Jeddah into a sustainable and vibrant city by 2030, through a comprehensive and ambitious urban development plan, which includes a variety of projects and initiatives in several sectors, including transportation, housing, tourism and culture. It aims to improve the quality of life, enhance Jeddah's attractiveness and sustainability, as well as raise its competitive advantage and promote it as a leading global hub in the region and the world in the field of trade, tourism and culture. We at Savills are keen to provide the necessary offers and services to support the achievement of these ambitious goals."
What do you know about the British Savills Company?
Savills is a UK-registered company, founded in 1855 with a global office network of over 600 wholly owned and affiliated offices employing over 35,000 people in more than 60 countries across the Americas, the UK, Europe, Asia, the Pacific, Africa and the Middle East.
The company provides consulting, asset management, capital markets management, hospitality, leisure, sales and leasing services in residential, commercial, industrial, retail, areas, in addition to residential project sales, layer management and strategic advisory services.
Savills operates in five countries in the Middle East, among which are Bahrain, Egypt, Oman, Saudi Arabia and the United Arab Emirates, with seven offices employing 230 people, offering the widest geographical reach of any real estate consultant in the region.
Savills also enjoys a leading position in providing commercial agency services in the Saudi Arabian market. Last year, Savills strengthened its operations through two main hires to lead its property management and facilities divisions in Saudi Arabia, which are part of Savills' growing focus areas. The company's team is working on building strong relationships in the residential real estate sector with owners of major residential communities, in addition to establishing deep relationships with leading real estate developers in order to strengthen the presence of Savills in the Kingdom.