PAMPER YOURSELF WITH ARABIAN RITUALS THIS RAMADAN AT THE SPA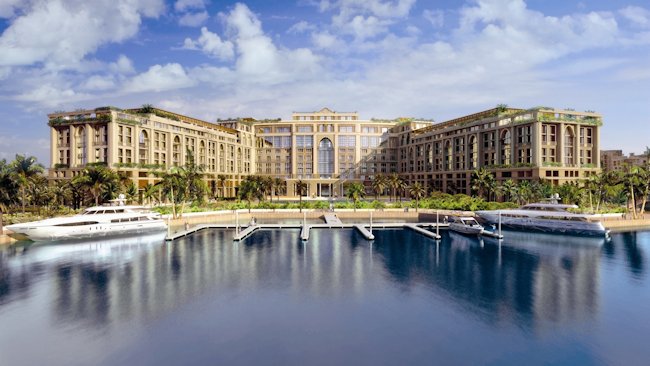 The SPA at Palazzo Versace Dubai, a landmark of luxury and glamour in the heart of the city, is offering a selection of treatments at a special price throughout the Holy Month so guests can indulge in ancestral Middle Eastern wellness regimes. Treat yourself and your loved ones during Ramadan to a unique treatment and unwind both body and mind in The SPA's tranquil setting to feel revitalized.
The Traditional Hammam is a 60-minute experience that echoes Arabian wellbeing traditions and bath rituals, meant to relax, revive, refresh the mind, and soften the skin. The treatment comprises the application of black soap, full-body exfoliation, scalp massage and hair washing ritual, ending with an aromatic, nourishing body balm and traditional stretching, resulting in glowing skin. Priced at AED 600, guests can enjoy the benefits of this ancient practice at a special rate.
Originating from ancient Morocco, the Tekmida Ritual delivers an authentic beauty and relaxation treatment that stands the test of time. The ritual begins with a face and body exfoliation using a detoxifying and exfoliating body balm, and an exfoliating wax-cream followed by a warm purifying shower. Afterwards, The SPA's expert therapist will massage the body with gentle techniques derived directly from authentic Teksal movements, while using the nourishing Onguent d'Argan and hot wet towels to deeply unwind the body, leaving it refreshed and relaxed. Priced at AED 660, the 60 minute treatment will leave you with glowing, supple skin.
Guests can also indulge in the Amber Essence Massage – a sensory awakening massage that draws on ancient Moroccan secrets to enhance the body and relax the spirit with the soothing heat of the Paillettes d'Ambre candle. Designed by luxury skincare brand, marocMaroc, the hour-long treatment is ideal for releasing tension, loosening up joints and regaining elasticity in the skin. Priced at AED 500, indulgent ritual promises to leave you with an overall feeling of wellbeing as the candle's active ingredient of amber, blended with notes of vanilla and musk, hydrate and comfort the skin instantaneously, leaving it looking naturally invigorated and revitalized.
For inquiries and bookings, please email spa@palazzoversace.ae or call +97145568750.