DIOR & CHEVAL BLANC RANDHELI UNVEILS AN EXCLUSIVE GRAND BAL WATCH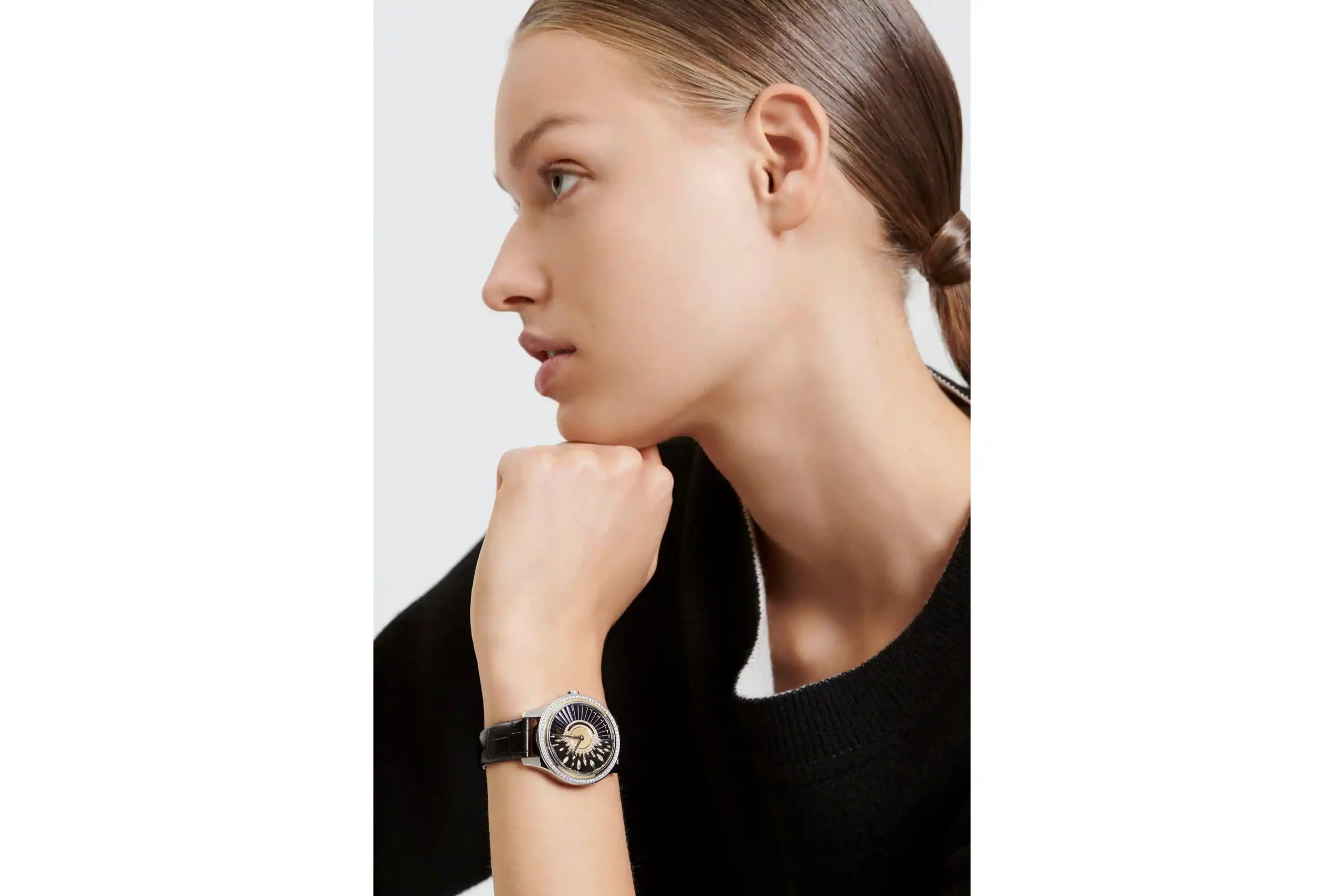 Uniting the excellence of watchmaking savoir-faire with the creativity of couture, the Grand Bal collection celebrates the enchanting festivities that fascinated Christian Dior.
In 2023, this exceptional line is enriched by a new model, developed in collaboration with Cheval Blanc Randheli. Ode to the art of travel and beauty of venturing away, this exclusive watch is decorated in a bewitching camaieu of Maldives atolls, and reveals a dial set with 131 blue sapphires, adorned with delicate feathers. An invitation to put time on hold and perpetuate the Dior dream.
In a limited edition of five, this precious timepiece can be discovered at the Cheval Blanc Randheli concept store.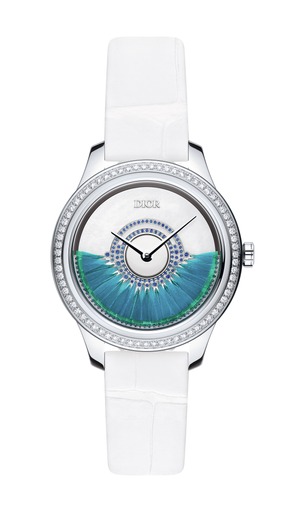 CHEVAL BLANC RANDHELI
In an unspoilt environment 40 minutes by seaplane north of Malé, the crystal-clear waters and lush vegetation of Noonu Atoll provide Cheval Blanc Randheli with an exceptional setting. The 46 villas of the resort have been designed in harmony with the lush vegetation of the island and the breath-taking views of the lagoon. An expert team of Alchemists act as ambassadors of the French Art of Hospitality and create a diverse array of tailor-made activities, unforgettable experiences, and personalised surprises for each guest. Guided dives, moonlight yoga, family expeditions, sunset cruises, and Guerlain wellness rituals on the idyllic Cheval Blanc Spa Island are to name but a few. The artful approach is also inherent in the dining options, with each of the five restaurants on the island offering its own delicious variations. Here one discovers an incredibly captivating tropical resort, celebrating craftsmanship, intimacy, creativity, and the Art of Hospitality.
Cheval Blanc Randheli | Randheli Island, Noonu Atoll | Republic of Maldives
+960 656 1515 | info.randheli@chevalblanc.com | www.chevalblanc.com
LVMH HOTEL MANAGEMENT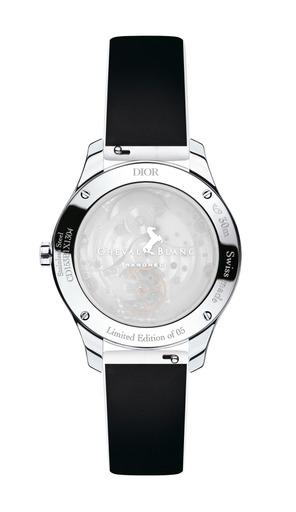 Developed by LVMH Hotel Management, Cheval Blanc is a brand of exceptional Maisons. The first one, Cheval Blanc Courchevel, opened in 2006 in the heart of the French Alps, followed by Cheval Blanc Randheli, which opened in the Maldives in autumn 2013. The brand has continued its development with the opening of Cheval Blanc St- Barth in the French West Indies in October 2014, then acquired the Résidence de la Pinède in 2016, which joins the collection as Cheval Blanc St-Tropez in May 2019. Cheval Blanc Paris takes its place within the Samaritaine and was inaugurated in September 2021. Future projects are underway, such as in Beverly Hills and the Seychelles. LVMH Hotel Management also operates the White 1921 Courchevel and the White 1921 Saint-Tropez.
LVMH Hotel Management | 12 Cours Albert 1er | 75008 Paris
+33 (0)1 44 13 27 63 | www.chevalblanc.com