A NEW ERA AWAITS: THE ICONIC ASIA ASIA REVEALS EVOLUTION OF BRAND PORTFOLIO LOOK, FEEL AND TASTE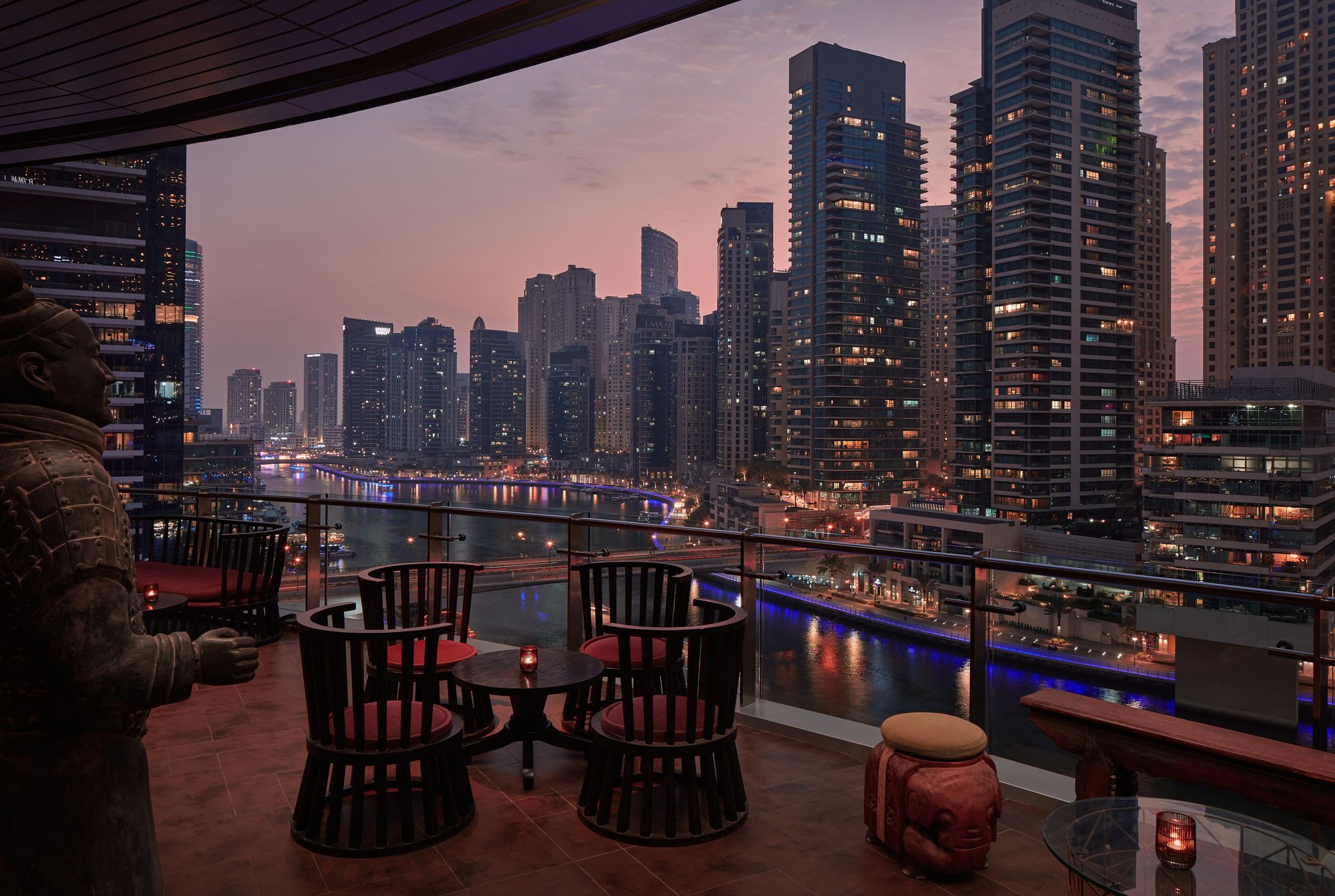 A new era awaits as hospitality pioneer, Solutions Group, reveals the first glimpse of the all-new Asia Asia. Sleek, lavish and sophisticated, the multi-award-winning restaurant and lounge will unveil a USD$3m refurbishment this June at its flagship Pier 7 Dubai Marina location, reimagining the brand as an evolution of its time capsule, from tradition to today. Setting the benchmark for the exquisite, upscaled brand look, feel and taste, the elevated concept interior and menu will be unveiled on 10 June 2023.
THE STORY SO FAR
One of the first immersive-yet-approachable restaurant, bar and lounge concepts in the UAE, Asia Asia is a staple in the Dubai resident and tourist destinations, proudly visited at least once by all. With a unique ability to invite guests on its sensory exploration of the ancient Spice Route through flavours and décor set the benchmark for experiential dining, with hand-sourced artifacts and intricate attention to detail, fast-making it a UAE icon. As the sector has evolved, so, too, has the brand, expanding the portfolio to soon-to-be four breathtaking destinations across Dubai Marina, Business Bay, and Yas Bay Abu Dhabi.
A BRAND NEW JOURNEY
Stepping into its new persona, the brand's update is one of sophisticated maturity, embracing its Geisha-inspired character of seductive mystery and elegance. With an unparalleled attention to detail, the interiors of the updated Pier 7 location have been intrinsically designed around feeling and connection. Enhancing the tradition with today, the journey through culinary and trade history is continued in the brand story, complemented by purposefully-selected, newly-sourced artifacts, art and furniture from Southern Thailand and Asia. Incorporating vibrant pops of colour, like fuschia and touches of gold amidst the textures of deep timber and plush velvets, the elevated ambiance of soft lighting and deep house music is further brought to life with live cooking stations, open kitchen and engaging bar areas, promising intrigue and interest at every corner.
Culinary Director Robert Rathbone has worked closely with his team of chefs to develop the menu, presenting intricate Pan-Asian dishes inspired by the road of the ancient Spice Route that are as beautiful as they are delectable, with an all-new tasting menu paired with specific grapes a must-try.
Co-Founder and CEO of Solutions Group, Paul Evans, said, "As we enter a new era of the concept following its expansion from Dubai Marina into Business Bay and Abu Dhabi, It is with, both, joy and pride that we celebrate, not only, a decade of Solutions Group, but the past seven years of the Asia Asia brand becoming a guest favorite with an exquisite update, set to launch the brand into a new league of dining."
Today, Solutions Group has grown to operate 19 venues from six since reopening its doors post-pandemic in 2021, including Ula, Lock, Stock and Barrel, En Fuego and STK.
THE DETAILS
Asia Asia Pier 7 has closed its doors temporarily, reopening to the public on 10 June 2023 as it reveals its new look and menu. Reservations will be taken during this time for re-opening dates, with brunch still available at the 2022-launched Asia Asia Business Bay destination every Friday evening.
Restaurant reservations: www.asia-asia.com