Find harmony and joy in the pawsome world of puppy yoga at SLS Dubai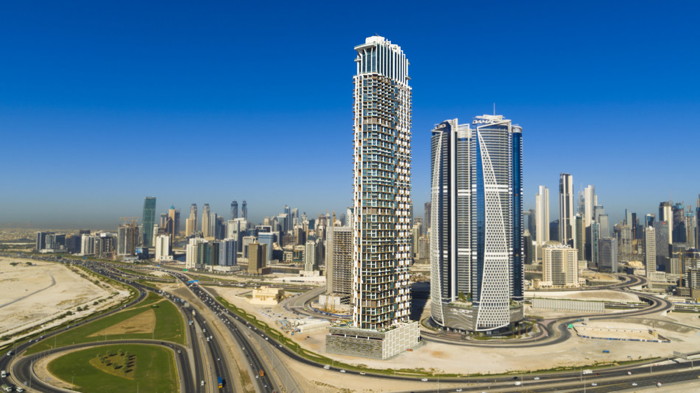 SLS Dubai invites all dog lovers to find their flow and gather for an adorable yet energizing event: Puppy Yoga at Ciel Spa. Located on the iconic 69th floor of the hotel, visitors are welcome to experience a unique yoga session while bonding with playful puppies. The first class will take place on Wednesday 7th June at 7PM, with another available on Wednesday 21st June.
For AED 250, guests will be paired with furry companions and enjoy an hour-long session guided by certified yoga instructor, Adhiba. With many years of experience in teaching the art, the yoga veteran has crafted a class that promises to leave guests feeling relaxed and recentred. All the while throughout the flow, puppies will be free to explore the class and will be on the lookout for cuddles, strokes and plenty of playtime. In a heart-warming twist, attendees who have fallen in love with their puppy will have the option to adopt or purchase them upon availability and give them a forever home.
All yogis can enjoy complimentary access to the fitness centre, steam room and jacuzzi at Ciel Spa after the session. If that were not enough, participants can also take advantage of a generous 25% discount on select spa treatments available on the day of the class.
Head into the clouds at SLS Dubai's 69th floor terrace, overlooking Dubai's breath-taking Burj Khalifa, and embark on the most adorable activity surrounded by new puppy pals!
Puppy Yoga at Ciel Spa
Price: AED 250
Inclusions:
⦁ 60-minute yoga session
⦁ Option to adopt or purchase some of the puppies after the class upon availability
⦁ Access to the gym and spa facilities
Validity: Wednesday7th June at 7PM and Wednesday 21st June at 7PM
Reservations & prior booking required: Bookings should be confirmed in advance by sending an email to spa.reception@slshotels.com .