Celebrate the Power of Passion at Billionaire Dubai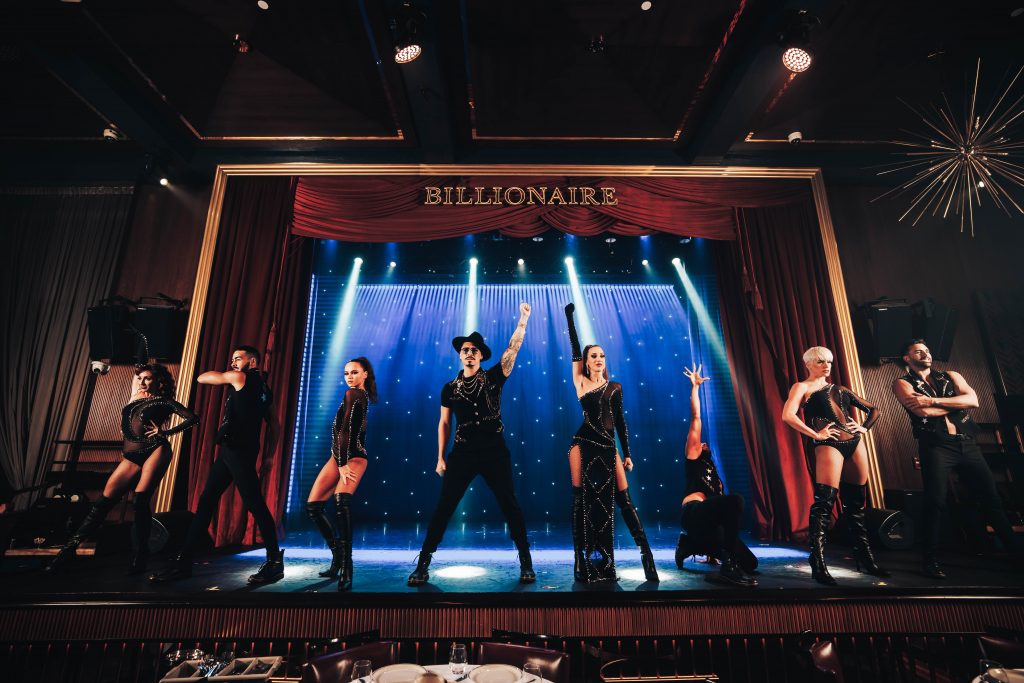 All set to close the red velvet curtains for the summer, Billionaire Dubai has prepared a passionate affair to say goodbye to another extravagant season of putting on memorable shows with a line-up of brilliant artists, offering guests an unforgettable experience complete with delectable food, and an unparalleled vibe each night.
Bringing a show teeming with passion, Billionaire is celebrating everyone that puts their all into displaying a show that guests will remember for the rest of their lives. The Masters of Extravaganza put in immense dedication behind the scenes to ensure they deliver everything the city is looking for and more, starting from the kitchen where the chefs pour their heart out into creating a gastronomical adventure with unique and flavoursome dishes to the dedicated team of fabulous floor managers who orchestrate each night to perfection and ensure all details are meticulously taken care of to showcase the blazing atmosphere of Billionaire to everyone who walks through the gilded doors.
Demonstrating their passion in the best way they know, the artists exhibit their expert repertoire of singing and dancing by lighting up the stage with a powerful performance each evening and will continue to share their devotion for the performance arts onstage for two weeks starting from the 1st to the 15th of June.
Revellers can experience an evening exuding with all things passion in classic Billionaire style from the second they step into a hedonistic world of pure entertainment and unwavering energy found nowhere else in the city.
Details:
Date: 1st to 15th of June
Time: 9pm till late
Location: Taj Hotel, Burj Khalifa Street, Dubai
For reservations, please call +971 (0) 4 510 3100 or What's App: +971 (0) 56 678 3357