Saudi non-oil sector surges as PMI hits 59.6 in June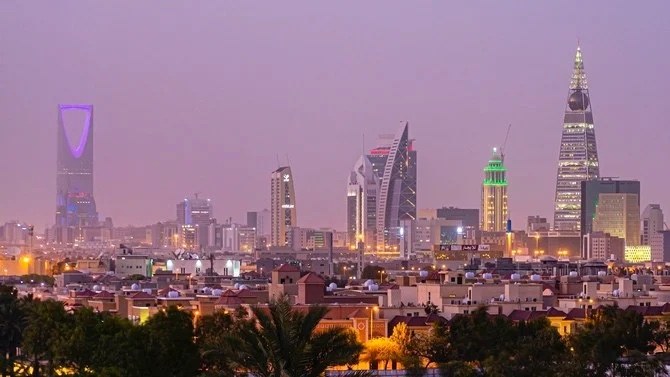 Non-oil business activities in Saudi Arabia witnessed a massive expansion in June, driven by the tourism and construction sectors, an economy tracker revealed.  
The latest Riyad Bank Saudi Arabia Purchasing Managers' Index report, compiled by S&P Global, showed that the Kingdom's PMI surged to 59.6 in June from 58.5 in May.
However, the June figure is fractionally lower than the eight-year peak the Kingdom witnessed in February when the PMI hit 59.8.
According to the index, PMI readings above the 50-mark show non-oil private sector growth, while those below 50 signal contraction.
"The Kingdom's non-oil private sector remained on a steeply upward growth trajectory by the end of the second quarter, as inflows of new business accelerated, particularly in construction and tourism activities," said Naif Al-Ghaith, the chief economist at Riyad Bank.
The report further noted that heightened demand and improved market conditions in June accelerated employment growth to the highest level since August 2015.
Al-Ghaith added: "Supply chains were able to cope with greater demand, as lead times improved at the sharpest rate in 13 years, which effectively capped further increases in prices charged to customers."
Strengthening the non-oil private sector is part of the Kingdom's ongoing economic diversification efforts, in line with the goals outlined in Vision 2030, which aims to reduce the dependence on oil.
The PMI report noted that companies in Saudi Arabia are increasing their purchasing activity and seeking to strengthen stocks to prepare for expected growth in the coming months, with the rate of inventory accumulation reaching a 10-month high.
The survey added that confidence among businesses remained positive and had risen to the highest since January.
According to the report, the rise in business confidence was mainly driven by government-backed investments, particularly in construction and infrastructure projects.
"The recent pick-up in demand and sales has improved confidence across industries and expectations of an extension of these positive trends in the coming months," said Al-Ghaith.