Saudi females are driving the SME boom in the Kingdom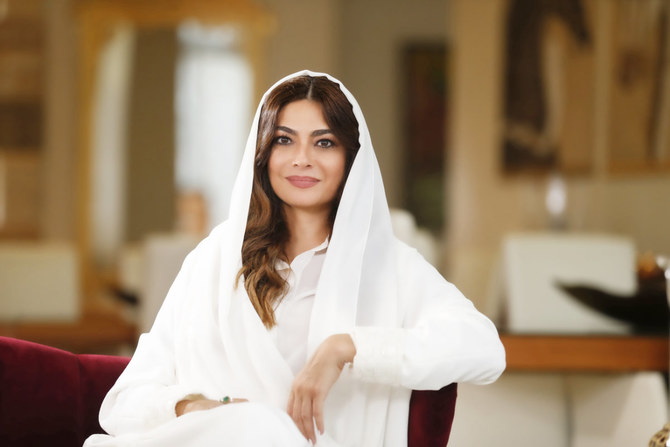 As the Kingdom continues to transform both economically and socially, ushering in a host of new institutes, ministries and mega and giga-projects, a large segment in its change is growth in the private sector. 
In February this year, the non-oil element of this witnessed its highest growth since 2015, with the Kingdom's Purchasing Managers Index hitting 59.8, up from 58.2 in January.
At the helm of Saudi Arabia's private sector growth are small and medium enterprises, with many increasingly led by the Kingdom's women.
Saudi women ran their own businesses long before the social reforms of Vision 2030 were implemented. Yet the acceleration and growth in the sector — propelled by an increasing number of female entrepreneurs — can be largely attributed to the changes taking place in the Kingdom as it opens up to the world.
"I established my consultancy Niche Arabia over 13 years ago and now I am investing in female-owned start-ups," Marriam Mossalli, a Saudi lifestyle editor, journalist and founder of communications agency Niche Arabia, said.
"I have been able to witness firsthand the difference in the entire process; from legal registration to even human resources and training support, through programs like Hadaf and Tamheer," she added.
Mossalli emphasized how the Kingdom is witnessing an increase in women not just in the workforce — up from 17.4 percent  to 33.6 percent in just the last five years, according to Saudi Arabia's General Authority for Statistics — but also in the world of entrepreneurship.
"Whether it's in tourism or technology, there are many sectors that are attractive to women and we are seeing more women take on the entrepreneurial role," said Mossalli, adding: "Women-owned companies in the Kingdom have increased by 60 percent in the past two years."
Mossalli says she's focusing on the next wave of "conscious consumers coming out of Saudi Arabia from Gen Z," and as such in September she will invest in two female-owned businesses that focus on clean beauty and fashion.
"I am investing in women," states Mossalli. "What is exciting for me now is being able to invest in the next generation."
According to the Brookings Institute, the female labor force participation rate in Saudi Arabia jumped 64 percent between 2018 and 2020.
This growth was of a magnitude rarely seen elsewhere in the world.
According to the report, between 2018 and 2020, the labor force participation rate of Saudi women, that is to say those working or looking for work, rose from 19.7 percent to 33 percent.
Historically, the labor female labor force participation rate for Saudi women has been low, but it increased substantially due to reforms providing more freedom and business incentives to women under Vision 2030, which is actively supporting female SMEs through various programs.
A report in 2022 by Monsha'at, the Kingdom's official SME general authority in 2022, revealed that 45 percent of such businesses are now led by women in Saudi Arabia.
"This is concrete proof that women are leading the SME growth in Saudi Arabia and in multiple sectors from retail to the food industry and to tech," Honayda Serafi, an esteemed Saudi fashion designer, said.
Serafi, who launched her eponymous fashion brand in 2016 and focuses on pret-a-porter and couture lines, sees her brand as a way to empower women both psychologically and also to start their own fashion businesses.
Serafi recently designed the gown worn by Saudi Rajwa Al Saif, Jordan's future queen.
"My journey was definitely a challenging one," Serafi said. "When I launched my brand in 2016, the Kingdom was still not yet on the line of growth of the Vision 2030. I struggled a lot because back then the Saudi fashion industry lacked everything — from raw materials, to technical information, guidance, support etc … so I started from scratch looking for external consultancy, for suppliers internationally."
After a period of trial and error, Serafi began producing seasonal collections to exhibit in Paris, and raised an international name for the brand.
"From a marketing perspective, the public was very much interested in my story," she said. "I am the first Saudi woman to have created an international ready-to-wear brand and to have dressed A-list celebrities in Hollywood. When I talk about the mission of the brand to empower women, I am one of those women."
From all corners of the Kingdom, women are becoming the driving force behind Saudi Arabia's growing SME sector.
In Baljurashi, a city in the Al-Baha region, Sharifa Algamdi has transformed her traditional home into a boutique hotel.
A retired mathematics professor, three years ago she set out to restore her family's home, built around the turn of the century.
It was easier to refurbish it and build her business after the reforms of Vision 2030 began being implemented, as it allowed her to more freely interact with other men to buy fabrics and other goods for the home, as well as hotel guests.
Both Mossalli and Serafi emphasize that the government's support for the growth of the private sector has led to the creation of a full accelerator body with incubators, accessible data, funding, and loan facilities to develop different sectors in the Kingdom.
Serafi is clear that the Saudi Fashion Commission — established in February 2020 — and the Ministry of Culture have led the growth of the sector.
"I have been myself part of that supporting system providing mentorship, guidance and practical assistance to the small and emerging brands," says Serafi. "And now the announcement of the first Saudi fashion week that will not only showcase emerging Saudi brands, but also involve other industries in the Kingdom for the production of that big event."
Ranyah Seraj, who is half-Saudi, half-Scottish, launched her platform 6th Dimension of the Arts in Riyadh in 2021, a consultancy focused on art advising, concept creation and design catering to businesses and individuals.
"Women in Saudi are super in charge, but they have been for ages," Seraj sais.
Seraj had a previous company that she launched in 2009 before the reforms were made, but it was an entirely different process then.
"It was one of the first companies as soon as Saudi made it applicable for women to have their own registered commercial registration," she explained, adding: "However, you still needed a male component with you in your company, even if it was registered as a sole trader.
"You needed your father, your brother, your son, your husband's name on that — that has been abolished since then.
"Everything has changed significantly. There are hundreds of thousands of opportunities that are now available to Saudi women.
"It is really a fantastic time for Saudi women now to lead the way in entrepreneurship and business."
How does the increasingly female driving force of SMEs in Saudi Arabia compare to its Gulf Cooperation Council neighbors?
The difference, state Saudi women, is the focus on investing and growing homegrown Saudi brands instead of relying on foreign direct investment.
As Serafi states: "Vision 2030 has set goals to achieve growth for and by the Saudi citizens, which means that the Kingdom's economy is being constructed to rely on its local businesses, rather than depending solely on foreign investors in Saudi Arabia.
"SMEs are being pushed financially, technically and technologically, to grow beyond the Kingdom and be competitive internationally."
It is a model that is not only empowering women, but empowering a newfound sense of Saudi pride and identity — one that works with foreign investment but seeks to identify itself for its Saudi authenticity. Women are a big part of this push.