Saudi Arabian Digital Currency Trading Methods and Banks to Use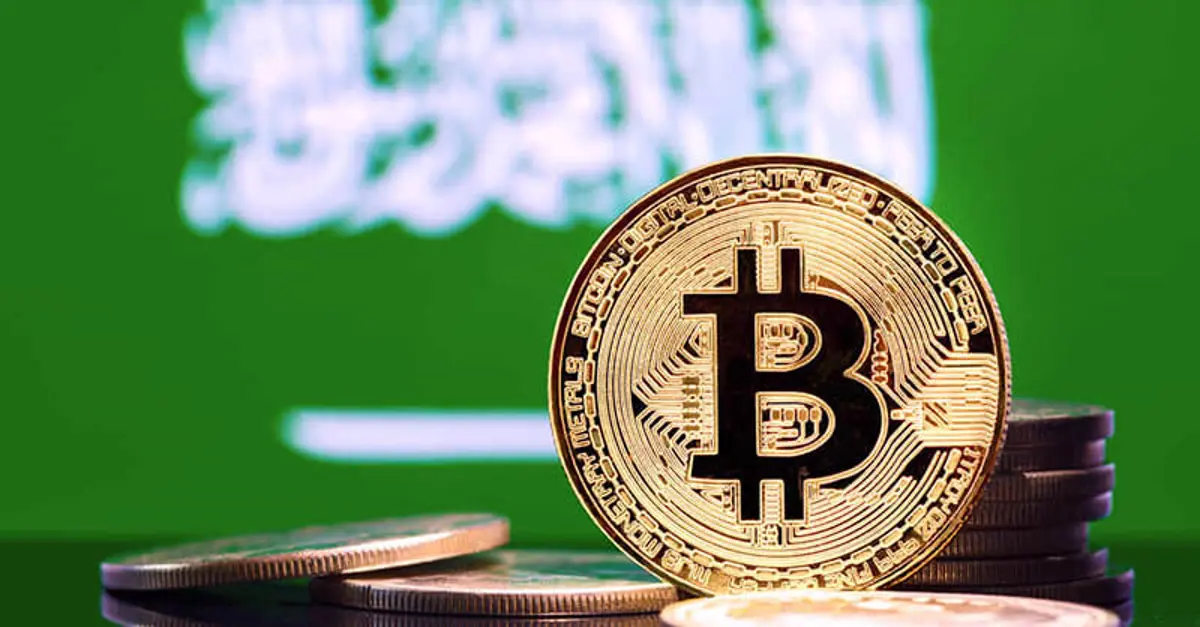 Cryptocurrencies, also known as digital currencies, are secure digital or virtual symbols that rely on encryption. Since they are decentralised, neither the government nor financial institutions have any control over them. They are intangible digital currencies without a fixed or established value. Purchasing rate, supply, and demand all influence its ups and downs. In addition to being used to make purchases of goods and services, cryptocurrencies are frequently traded on decentralised exchanges.
Writer: Auday Hasan
2009 saw the invention of Bitcoin, the first cryptocurrency. Since then, thousands of additional cryptocurrencies have been created, and today, Bitcoin is seen as a keystone for the growth of digital currencies on the global market.
Despite the fact that cryptocurrencies are still a relatively new asset class, and their popularity and value have fluctuated significantly over time, investors and businesses around the world are becoming increasingly interested in them.
It is common in Saudi Arabia for people who want to make money and maintain profit on a personal and professional level to trade digital currencies since it works and helps both individuals and businesses achieve and stabilise wealth.
Digital Currency Types:
A wide range of digital currency types are employed in electronic payment and trading systems, including the following:
(Bitcoin): It is the first widely accepted digital currency. 2009 saw its debut. Blockchain technology is used to trade bitcoin, which has price swings based on market demand and supply.

(Bitcoin Cash): In order to increase block size and increase trading capacity, Bitcoin Cash was developed in 2017 by modifying the original Bitcoin protocol.

(Ethereum): Beyond just being a cryptocurrency, it is a platform utilises encrypted software. Additionally, it enables the creation of smart contracts.

(Binance Coin): It is the primary medium of exchange on the digital currency trading Binance platform.

Fees and discounts are paid with this currency. 

(Litecoin) was first introduced in 2011. Although it operates similarly to Bitcoin, it makes use of different technologies to speed up transactions.

(XRP): Ripple is a digital currency created to make international payments and money transfers simple and affordable.
The drawbacks of trading digital currencies, including Bitcoin:
Bitcoin trading has a few downsides, which include:
Since the value of Bitcoin is a fluctuating asset, it is important to keep track of the currency market.

Changing monetary and governmental policies may have an impact on the worth and acceptance of Bitcoin, which may make trading more difficult.

Bitcoin and currency regulations and laws are not well-defined

The inability to retrieve the access keys for your Bitcoin wallet.

Platforms and digital wallets for Bitcoin have a chance of falling prey to fraud and security flaws, resulting in financial loss.

Inapplicable in daily life despite its growing popularity, Bitcoin is still not as widely accepted as a form of payment as traditional currency.
Saudi Arabian cryptocurrency trading platforms
The following are just a few of the ways that digital currencies can be bought and sold using the numerous platforms available for trading in the Kingdom:
Binance: One of the biggest platforms for trading digital currencies is Binance. It offers a large selection of digital currencies for trading, a user-friendly interface, and a number of services. 

LocalBitcoins: Through this user-to-user network trading platform, Saudi Arabian buyers and sellers can find one another and conduct direct business.

Rain: A Bahrain-based digital currency trading platform that accepts Saudi Arabian investors and focuses on offering user-friendly trading services.

CoinMENA: A Bahrain-based platform for trading digital currencies that also offers a variety of trading options to investors in Saudi Arabia and the Arab world.

BitOasis: Although it has its headquarters in the United Arab Emirates, this platform for trading digital currencies also serves Saudi Arabian investors.

CEX.IO: A UK-based exchange for trading digital currencies. Investors in Saudi Arabia and many other nations are served by it. It also accepts a number of different digital currencies and payment options.
The Binance platform: what is it?
One of the largest digital currency trading platforms globally, Binance, was established by Changpeng Zhao in 2017. It is headquartered in Malta. Its wide range of supported cryptocurrencies and dependable, speedy trading processes helped it gain popularity quickly. The platform enables swift and profitable trading of a variety of digital currencies, including more recent ones in addition to well-known ones like Ethereum and Bitcoin.
Prior to founding Binance, Zhao was well-known for his contributions to the cryptocurrency industry. Ahead of choosing to launch his own platform, he held positions at significant businesses like Blockchain.info and OKCoin, where he rose to prominence in the fintech and cryptocurrency industries.
Launched in 2020, Binance Smart Chain (BSC) currency project provided a platform for developing applications and smart contracts with minimal fees and fast execution speed. To better serve users everywhere, Binance has also extended its operations to a number of nations and regions. It also offers multilingual support.
But is Binance trustworthy?
Binance platform is one of the platforms through which funds are protected, and this is done using an asset fund in which a portion of the fees charged by Binance are placed. This is in the event that customers suffer financial loss; in other words, should there be a mistake, all money that users lose via Binance will be refunded via that fund.
Saudi banks that support Binance
In the Kingdom of Saudi Arabia, there are some banks that support this platform, which are:
Alinma Bank.
Al Rajhi Bank.
Arab National Bank.
Commercial Bank.
Ahli Bank.
British Saudi Bank.
Arab Banks that support Binance
The top Arab banks supporting the Binance platform include:
Abu Dhabi Bank (United Arab Emirates).
Saudi National Bank (Saudi Arabia).
Al Rajhi Bank (Saudi Arabia).
Arab Tunisian Bank (Tunisia).
Bank of Alexandria (Egypt).
Bank of Beirut (Lebanon).
Bank of Jordan.
Banque Misr.
National Bank of Egypt.
Riyad Bank (Saudi Arabia).
Yemen Commercial Bank.
How to acquire digital currencies from Saudi Arabia
Step 1

: Register for a Binance account:
After providing your personal and account information and receiving an email confirmation, you must access the Binance platform and open a new account.
Step 2: is to add money to your account
After opening a Binance account, funds can be added to the account using one of the banks the platform works with. After signing in, click Deposit and pick the bank you use that is compatible with the platform. After that, you will be taken to a new page where you must first enter your payment details and then select how much you want to spend. To finish the process, deposit it and take the required actions.
Step 3: Purchase digital currencies
You can use the Binance platform to purchase various digital currencies after funding your account. To do so, go to the trading section and conduct a search for the particular digital currency you wish to purchase. You can select the currency that is right for you and specify the quantity you wish to purchase. You can then submit the order and watch for the verification process. 
Step 4: Take a money withdrawal from your account
You have to select your bank in the withdrawal section when you wish to take money out of your account. Subsequently, you can input the desired withdrawal amount and validate the procedure. 
Saudi Arabian cryptocurrency trading:
The use of cryptocurrencies has grown in Saudi Arabia in recent years. In Saudi Arabia, cryptocurrency exchanges and businesses are commonplace, and the government has taken an overall favourable stance towards them.
According to economic reports, more new entrants have entered the market than ever before, with 76% of cryptocurrency investors having less than a year of experience.
When it comes to demographics, men make up 63% of cryptocurrency investors; this ratio hasn't changed over the time. Additionally, young investors under 30 make up at least one-third of the total.
According to Cointelegraph, Saudi Aramco sparked interest among cryptocurrency enthusiasts after investing $5 million in blockchain-based oil trading company Fact, as the initiative sought post-deal digitization, encryption, and processing measures.
The Saudi Monetary Authority (SAMA) and the UAE Central Bank (UAECB) announced in 2019 that they would be launching a digital currency called Aber that would be used for cross-border payments between the two countries.
Do digital currency traders in Saudi Arabia face penalties?
The Saudi Arabian Monetary Authority (SAMA) warned about the dangers of cryptocurrencies in 2018, but did not outright forbid them. SAMA declared in 2020 that it was creating a cryptocurrency regulatory framework.
There are no fines for trading Bitcoin or other cryptocurrencies, but investors will face severe fines under the Saudi Anti-Money Laundering Law if they assist illegal parties in persuading others to trade on unlicensed platforms.
In the Kingdom of Saudi Arabia, there may be rules and regulations governing the use of digital currencies. Encryption and digital currencies are still being researched and discussed. As a result, laws and penalties are subject to change over time. When trading in digital currencies, the following factors need to be taken into account:
Vague regulation: The Kingdom of Saudi Arabia currently lacks a specific regulatory body that oversees digital currencies. However, central banks and governmental organisations have made some statements and issued warnings about the dangers of investing in digital currencies.

Absence of official recognition: Neither as a legitimate form of investment nor as a means of payment, cryptocurrencies are still unofficially recognised.

Legal risks: Trading in digital currencies may one day expose investors to legal risks, particularly if laws and regulations change.

Financial literacy: Financial authorities in the Kingdom of Saudi Arabia are urged to inform the populace about the dangers of trading in digital currencies and the importance of staying up to date on related news and developments.
Since they are seen as the development of the modern future and a means of achieving long-term financial independence, digital currencies are one of the most significant things in the worlds of finance and business in Saudi Arabia.