Saudi Arabia to allow full foreign ownership in retail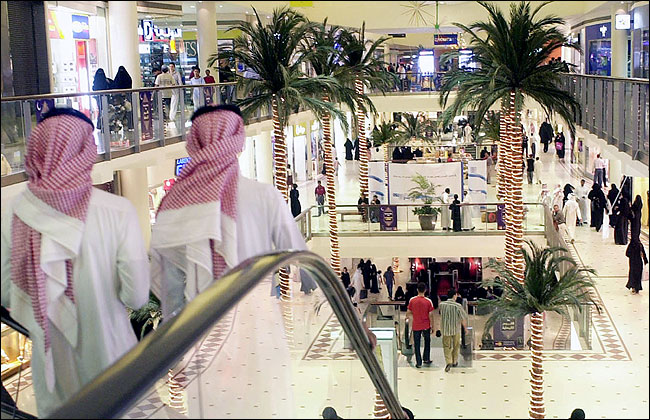 The increase in foreign ownership from the present level of up to 75 per cent for retail businesses comes after tumbling oil prices have slashed government revenues
Saudi Arabia will ease restrictions on foreign investors to let them own 100 per cent of retail and wholesale businesses, the government said on Sunday as the world's top oil exporter embarks on a new drive to attract investment and diversify its economy.
The Saudi Arabian General Investment Authority (SAGIA) announced the reform to U.S. businessmen during a visit by King Salman to Washington, adding that the changes would be subject to conditions, which would be revealed at a later stage.
The increase in maximum foreign ownership from the present level of up to 75 per cent for retail and wholesale businesses comes after tumbling oil prices have slashed Saudi government revenues.
SAGIA wants to attract more high-end investors into the kingdom to create white collar or technical jobs for Saudi citizens, introduce new technology and maintain economic growth – goals that may become increasingly important if oil prices stay low.
The agency is streamlining its investment rules and visa regulations for investors, it said, adding that the new regime would come into force next year.
Meanwhile, a Saudi official said Deputy Crown Prince Mohammed bin Salman had told U.S. businessmen that state-owned oil giant Saudi Aramco would open a series of new projects in refining, distribution and support services to foreign participation.
The official added that there might also be new opportunities for foreign banks to enter the kingdom, as most banks already operating there were nearing maximum credit limits imposed by the central bank.
Banking subsectors such as services for individuals and smaller companies would be among areas for new opportunities, the official said, adding that U.S. banks entering the kingdom could have a market share of $150bn in the next five to 10 years. He did not elaborate on how this figure would be attained.
New foreign direct investment in Saudi Arabia fell to $9.3bn in 2013, the most recent year for which data is available, from $12.2bn in 2012, figures from the United Nations Conference on Trade and Development show.
Finance Minister Ibrahim Alassaf said at the weekend that the government was cutting unnecessary expenses and delaying some projects to compensate for low oil prices, though projects that are important for the economy would go ahead.