launching the 2nd GCC-Turkey business forum in Bahrain today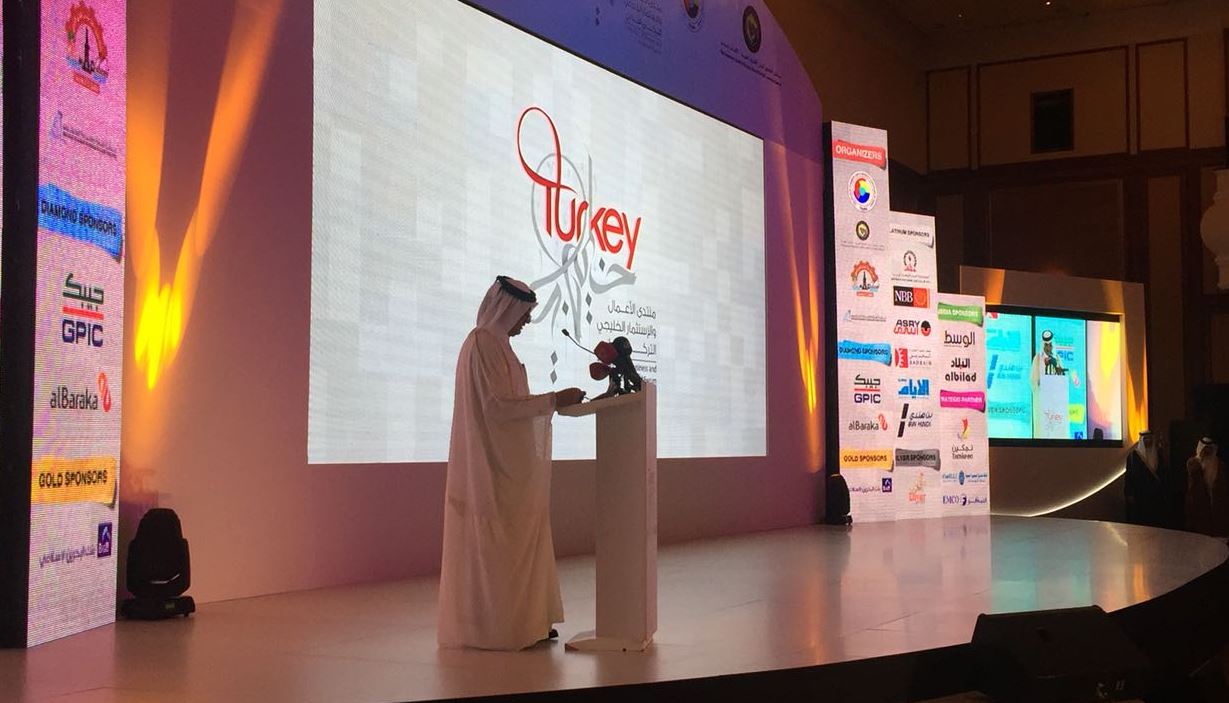 A free trade agreement (FTA) between the GCC and Turkey will create a $2.5 trillion economic bloc which enjoys a consumer market of 130 million, according to a senior visiting Turkish official.
M. Rifat Hisarciklioglu, President of Union of Chambers and Commodity Exchanges Turkey, during his opening remarks at the 2nd GCC-Turkey Economic and Investment Forum held in Bahrain on November 1-2 said the FTA would serve as a catalyst to further strengthen the economic, commercial, trade and investment ties between the two sides.
Under the patronage of His Royal Highness Prime Minister Prince Khalifa bin Salman Al Khalifa, the Bahrain Chamber of Commerce and Industry (BCCI), in cooperation with the Federation of GCC Chambers (FGCCC) and the Union of Chambers and Commodity Exchange of Turkey (TOBB), the Forum has attracted 250 Turkish business representatives and around 500 businessmen from Bahrain and the rest of the GCC.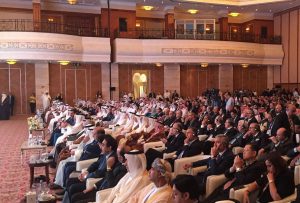 The Forum was opened in the presence of His Highness Shaikh Ali bin Khalifa Al Khalifa, the Deputy Prime Minister of Bahrain, who represented His Royal Highness the Prime Minister.
"A preferential trade agreement between the two sides can also be of a great value to the economies as in absence of such formal trade treaties both sides are continuously wasting opportunity with each passing minute. As Turkey and GCC have had a long history of working together to formalize the trade treaties," he said.
Applauding the role of His Majesty King Hamad bin Isa Al Khalifa, M. Rifat Hisarciklioglu said HM King was the first GCC leader to visit the Republic of Turkey after the failed coup attempt in July this year. "Turkey has emerged even a stronger country in the aftermath of a failed coup led by a terrorist organisation," he said.
Dr Abdul Latif Al Zayani, the Secretary General of the GCC, said the two-way trade, commercial, investment and business ties have been growing at a record level as bilateral trade surged to $15billion in 2015 from a $1 billion in 2001.
The Bahraini-Turkish Joint Business Council head Ahmed Binhindi said the Forum aims to explore the possible of future co-operation in trade, investment and commercial sectors. "This Forum will help in strengthening existing economic ties between Turkey and the GCC countries as well as promoting regional integration and diversification, and step-up investment, trade, and business activities," he said.