Gulf countries snatch the spotlight at the largest global tourism exhibition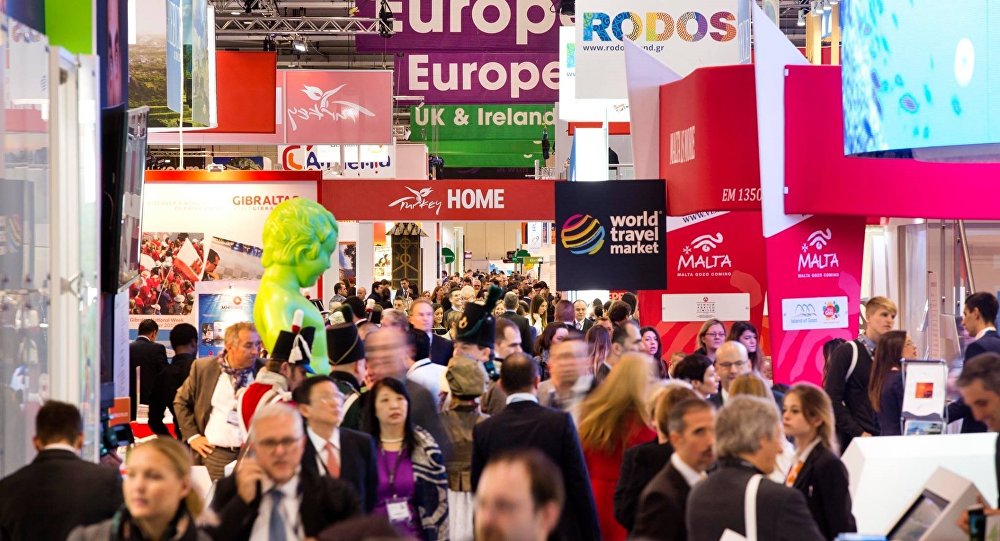 Gulf sections snatch spotlight at the World Travel Market, which is held currently in London, attended by thousands of participants from around the world, they captured the extraordinary interest of visitors, investors and major international companies that look at this exhibition as the most specialist event in the field of travel and tourism.
all six GCC countries Participated in the World Travel Market which is held annually in the British capital London, and UAE alone occupied 5 sections ,  where flocked hundreds of visitorsو investors and participants held presentations there, while Saudi Arabia participated in two super-sized sections for Saudi Arabian Airlines and the other of the General Authority for Tourism and National Heritage, which included a number of Saudi companies and organizations .
The World Travel Market, alongside the Arabian Travel Market, which is held in Dubai annually consider as the most important events that combine working in the travel and tourism from around the world industry, and allows them plenty of opportunities and prospects, being through the conclusion of many deals and the signing of several agreements.
Qatari Tourism Authority for , in a statement today, this review comes as part of its efforts to highlight the natural, historical and cultural features that abound in the State of Qatar and to promote awareness of travel experts and policymakers of British Tourism on Tourism potential that characterize the state.
The United Kingdom occupies first place as the largest exporter of the European market tourism to the State of Qatar, where the visitors form UK is about a third of the visitors from European markets to Qatar in 2015.