The Egyptian pound loses 110% of its value under Sisi regime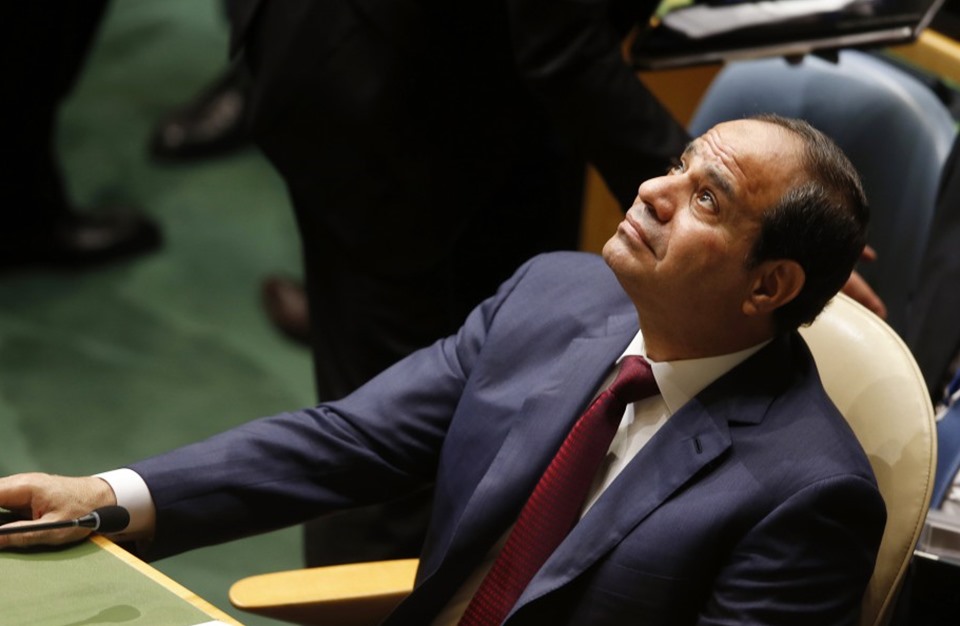 Arabisk – London
The Egyptian pound has lost about 110% of its value against the US dollar since the arrival of Abdel Fattah al-Sisi to the presidency of Egypt, as it has lost about 10 times its value since 1981.
The Egyptian central bank data show that the pound lost 10 times its value during the period from 1981 to Thursday, as it collapsed from 1.5 pounds per dollar to between 15 and 16 pounds.
The dollar was not Exceeding 1.5 pounds, when Hosni Mubarak took the power of  in 1981, and at the end of his rule after the revolution of January 25, 2011, the US currency jumped to 5.79 pounds.
During the 33 years of Mubarak's rule, Egyptian currency lost 4.29 pounds of its value against the dollar, equivalent to 286%.
In July 2012, the egyption pound reached to 6,047 pounds with attached Mohamed Morsi, the first democratically elected president power. The dollar continued to rise gradually until it reached 6.99 pounds at the end of June 2013, so that the pound has dropped about 99 pounds, or 15.5% during the reign of Mohamed Morsi.
After the overthrow of Morsi on the third of July 2013, and the assumption Adly Mansour as temporary president, breaking  barrier 7 pounds. Egyptian currency continued to decline despite the country has received billions of dollars from Saudi Arabia, UAE and Kuwait.
The US currency jumped to 7.14 pounds in June 2014 with taking the power over by current President Abdel Fattah al-Sisi, and soon stepped up to 7.25 pounds at the end of January 2015, then to 7.60 pounds in February 2015
In July 2015, the dollar was on a date with a new high against the pound, with a score of 7.80 pounds, over the three months, before rising to 7.91 pounds in the autumn of the same year.
After a slight decline to 7.80 pounds in December 2015, the dollar rise back to 7.83 pounds in January 2016.
In mid-March, the central bank cut 112 piasters Egyptian pound's exchange rate against the dollar by 14.5 percent to 8.85 pounds, before it enhances the value of seven piasters later to become the official rate of the Central with 8.78 pounds to the dollar.
After floating the pound, last Thursday, the dollar in banks jumped to between 15 and 16 pounds, to lose a pound so 110% of its value during the reign of al-Sisi.