Siddika Jaffer is inspiring halal food experience in London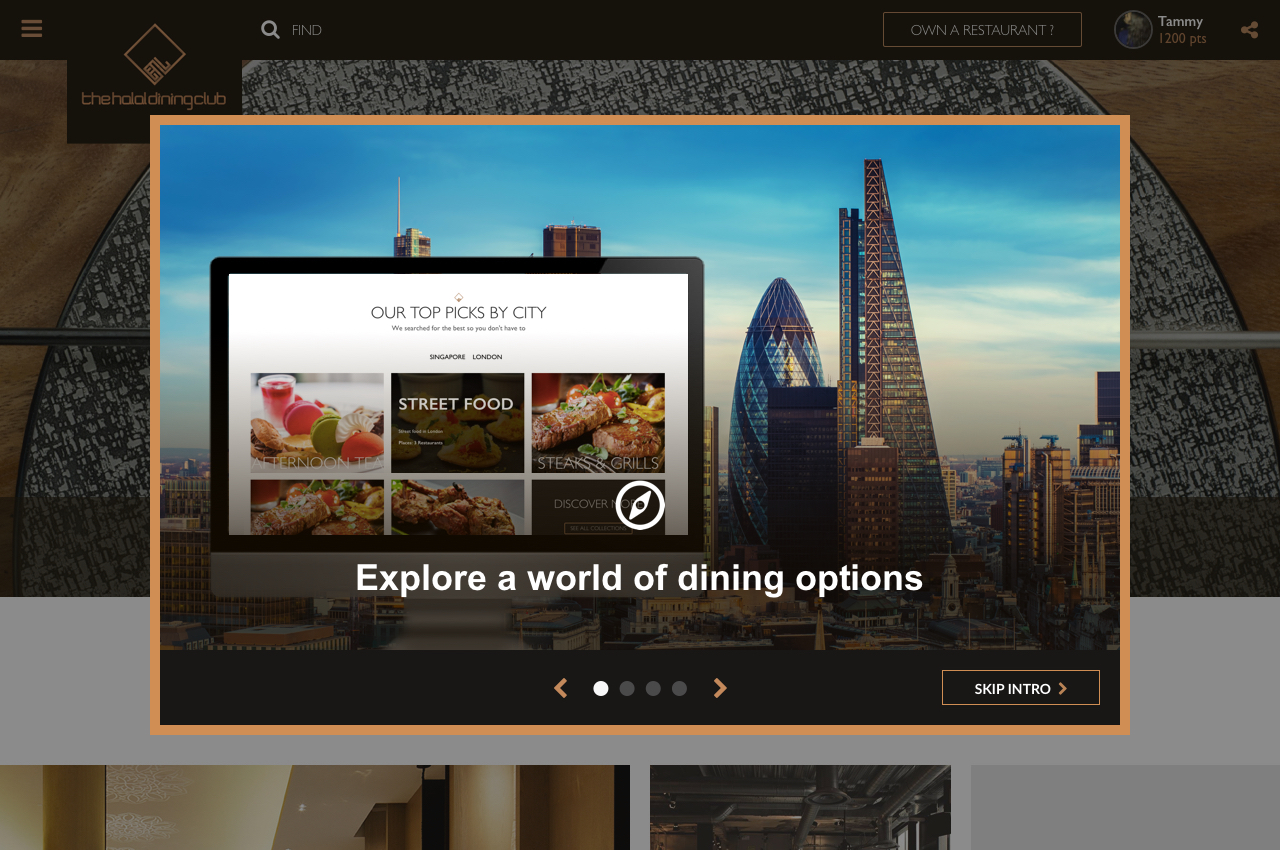 A London based female entrepreneur has launched an exciting new food app to help halal diners identify suitable restaurants. Former business consultant, Siddika Jaffer believes The Halal Dining Club could revolutionise the halal food sector by bringing muslim consumers and restauranteurs together. Siddika hopes to take the brand global and tells us all about her plans for expansion….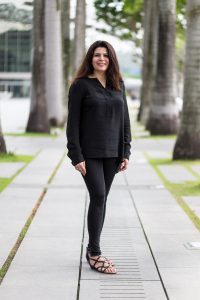 What is the Halal Dining Club?
The Halal Dining Club is a one-stop solution for halal diners to discover great halal dining options, book a halal table and earn points and donate.
Where did you first get the inspiration to start the Halal Dining Club?
I was doing a Masters in Innovation & Entrepreneurship and whilst doing a module on Design Thinking using the Stanford University method, we were thinking about problems that people live with / adapt to because there are no good solutions. My team mates and I observed that dietary restrictions are a massive issue affecting large parts of the population which can make finding a place to dine out a time consuming and frustrating task. The largest of these dietary restrictions is the need to dine halal which is a unifying need shared by 1.6 billion Muslims. This population is large, growing fast, increasingly affluent and hugely underserved. At the same time, we wanted to make sure that as we were solving a problem for diners, we also wanted to solve the problem for restaurant owners in helping them gain visibility to this group of diners and provide solutions that would help them increase their revenues. The final piece of the proposition was the desire to solve a third world problem and helping alleviate hunger and access to clean water. So we designed a way to reward our users for using our products to raise money for the charity causes we support.
Why do you feel there is so much confusion about Halal food in the UK?
Whilst London offers a wide variety and an increasing number of outlets catering for halal diners, this is not the case throughout the UK. Moreover, the discovery element of this is still hugely problematic. Most of the directories type services out there cater for the mainstream population who are not restricted by halal. Therefore for a halal diner, they end up sifting through hundreds of restaurant records to try and find something new and suitable. It is not a case of having no options to dine out in these larger cities, but the need to find somewhere new and different to what the diners already know. In addition, the UK receives a large number of Muslim tourists and for them, the task of finding something good to eat near a location they might be sightseeing at is even more difficult.
In addition to the problem of finding somewhere new, or finding somewhere suitable for a specific occasion such as a large group, romantic meal, business dinner etc, there is also the massive misconception that halal means the same thing to every Muslim.  With 1.6 billion people from different cultures and living in different countries, there is bound to be some discussion / interpretation of what halal means. In fact there are over 140 halal certification bodies around the world with slightly different interpretations of halal. This is a complex area to navigate. The easiest way to describe this is to think of halal as being on a spectrum of what is acceptable. There are a range of differing attitudes to this and this determines where you sit on the spectrum. For example, some diners will only eat in a Halal Certified establishment that serves no alcohol and has certificates prominently displayed, others will be happy dining in a Muslim owned restaurant getting verbal assurance that the place is halal and at the other end, there may be places that we call Halal Friendly who have some items on their menu that are halal but the restaurant may serve other non-halal dishes or serve alcohol as well.
Why do you feel you are the right business women to champion a change in the Halal dining experience?
I have spent the best part of two decades advising clients and helping the companies I worked for anticipate a shift in consumer behaviour and in the macro-economic environments in which they operate in order to prepare them for profitable growth. This experience has equipped me with the ability to not only spot and assess opportunities but also in how to create business models and translate these plans into action. At the same time, the complexity of the nature of halal and the insights into the Muslim consumer mean that understanding these nuances help us create a service that is based on the right insights. This is critically important in ensuring adoption of the service we launch. Finally, the world of a startup is completely different to being in a corporate environment. Having come from a family where entrepreneurship is in our blood, I was fully prepared for the sacrifice and commitment it takes to develop this idea. Launching and running a startup requires a huge personal commitment and sacrifice and this is not something you can do, if you don't have faith and passion for your venture. Personally, I am driven by the desire to help others, to make a positive difference in the world. The ability to help fellow halal diners on a daily basis whilst also helping restaurant owners make better business decisions and the hope that we can help feed the hungry are all causes I feel passionate about.
How did you secure the investment to launch the Halal Dining Club?
We spoke to a number of interested angel investors but in the end decided to launch a round of funding on the largest equity crowdfunding platform, Crowdcube. Getting listed was the first hurdle as we were advised that only a small percentage of applicants were approved for listing after extensive due diligence checks. Fortunately for us,  not only were able to close our target amount of funding, but we were overfunded within just a few days of launching the campaign.
What is the future of the Halal dining experience in the UK? 
It is our hope that The Halal Dining Club will become synonymous with discovery, booking and rewards in every halal dining household.  We want to help people not only discover great new cuisines and foster a better appreciation and understanding of other cultures through doing so, but also for halal dining to become a easy and rewarding experience.
What are the most surprising lessons you have learnt since launching the platform?
A lot of the conventional rules of business don't apply when running a startup and you have to become really comfortable with taking risks, making decisions with speed and without all the information. Besides the intellectual challenges and having to become knowledgable across a broad range of disciplines (including ones I was never exposed to before), the emotional roller-coaster people talk about is very real. The lows can ruin you and you need to have a really strong support network and mentors to help you through this.
Where do you see the Halal Dining Club in ten years' time
We want to be a global company so I see us being present in a number of countries. In addition, we are hoping to expand into other adjacent sectors that would benefit from us solving the same challenges of curation, convenience and creating a single stop solution in the same manner as we are doing for halal dining
How has Halal Dining Club changed your personal dining experience?
I have always been a foodie and love dining out and trying new restaurants.  Having the curated database that we have developed at my fingertips now means I can reduce my time searching for a new place to dine out from hours into minutes. My family and friends are constantly calling me and asking me for recommendations – which is great.  The only downside is that there are so many restaurants now on my to visit list that I have no hope of being able to get through them all.
What keeps you motivated in business?
Wherever I have worked, I need to feel passionate about the cause and believe in my ability to make a difference to the lives of others. Seeing that translate into reality gives me huge satisfaction. Comments from our users such as how we have helped them save time or even discover a place that is halal that they didn't know about is really satisfying. I've had so many users write to tell us how useful our service is – including people who don't dine halal but have friends or extended family members who do eat halal.
What top tips would you give to women starting out in business?
My first tip would be to do something that you feel passionate about and not just do something because you think it is a quick way to make money.
Starting and running your own business is not an easy ride and a lot of people underestimate how many challenges will come your way. At some point you start to question whether all the hard work is really worth the effort. In most cases, the profits don't come for a number of years so until then you need to be fuelled by belief in your cause – or connecting with your why.
My other top tip would be to sit with your family and support network and get them behind you. You'll need their support – mostly to understand that you may be very time strapped in the early stages of your venture.