Exclusive interview: CEO of Foz holding Samer Foz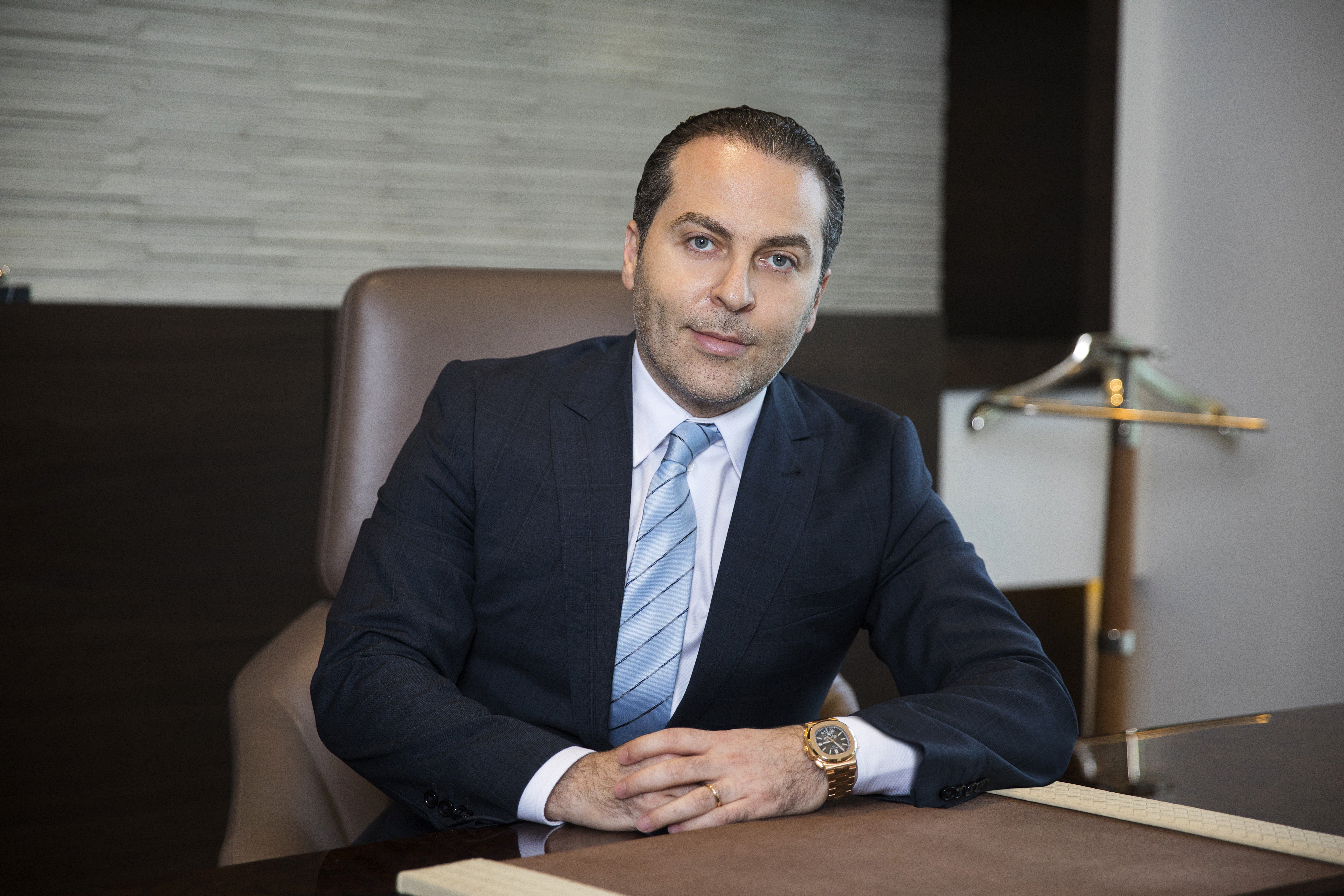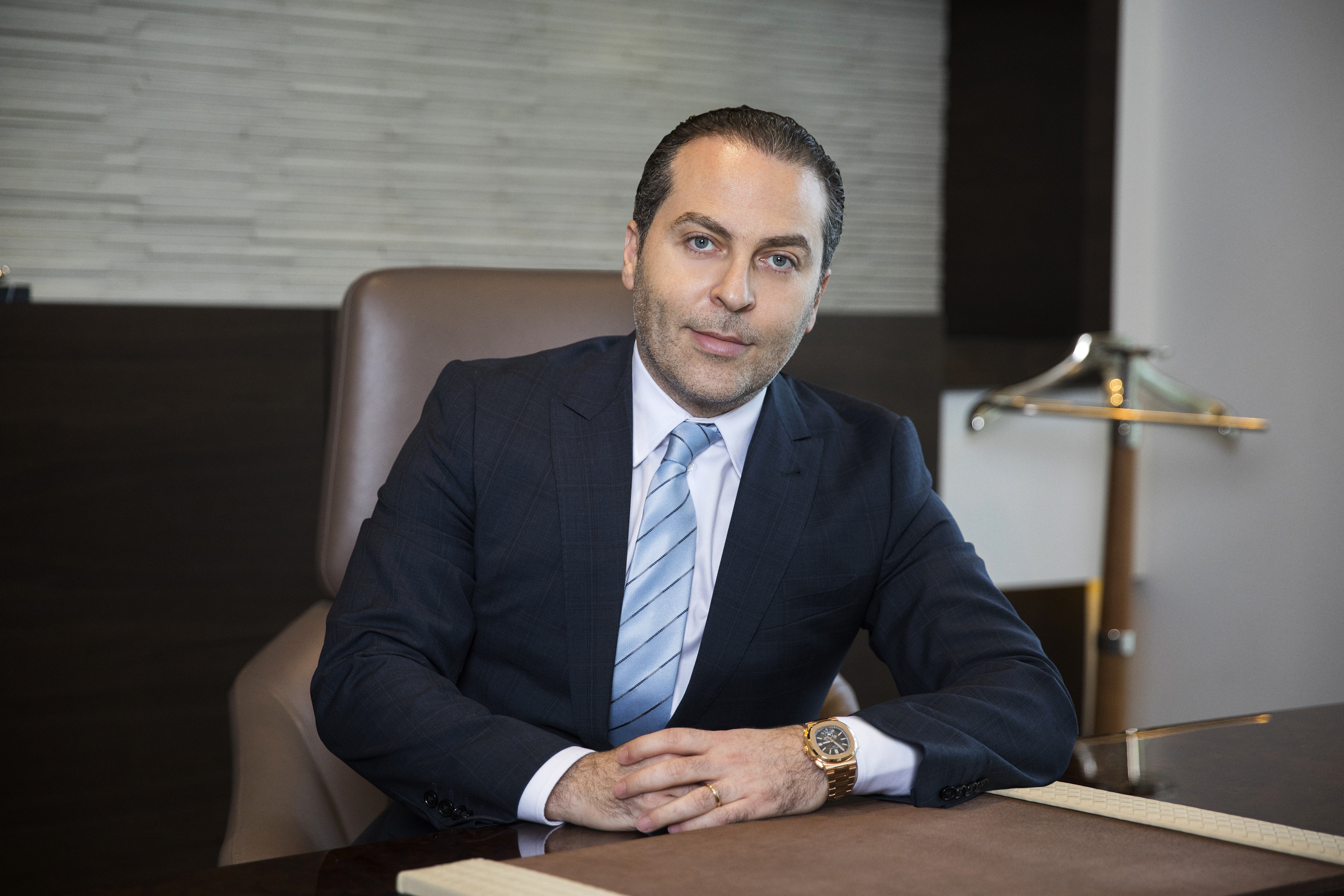 interview by: Mike Swedeh
FOZ Holding Group has recently started to strengthen its business in the region to take on a regional and international character, the group and its leading companies in the business, trade, industry and transport sectors has continued its success and today it confirms as a group of companies its ability to expand, In particular in Turkey and in the United Arab Emirates as well as Lebanon.
Arabisk London Magazine met The Chairman of the Foz Holding Group, Mr. Samer Zuhair Foz, and made the below interview with him:
Mr Samer, to begin with, Tell us about FOZ Trading Company?
The company has established in 1988 as a private company, and has worked hard in the business sector, and today it has a number of companies working in various fields of trade, investment, and transportation. Its huge strategic projects contributed in securing the basic requirements and needs.
When did the company become a Holding Group? And Why?
FOZ Group started a while ago to strengthen its business to take on a regional and international character, the group and its leading companies in the business, trade, industry and transport sectors has continued its success and today it confirms as a group of companies its ability to expand, In particular in Turkey and in the United Arab Emirates as well as Lebanon. Which led us to become a holding company.
What are the fields that the group work in?
We have various investments in import and export foods field, which has been the main activity of the group since its establishment. The Group also invested on real estate field and in the media and advertising field, and the group is still looking to expand its activities in the industry field as well.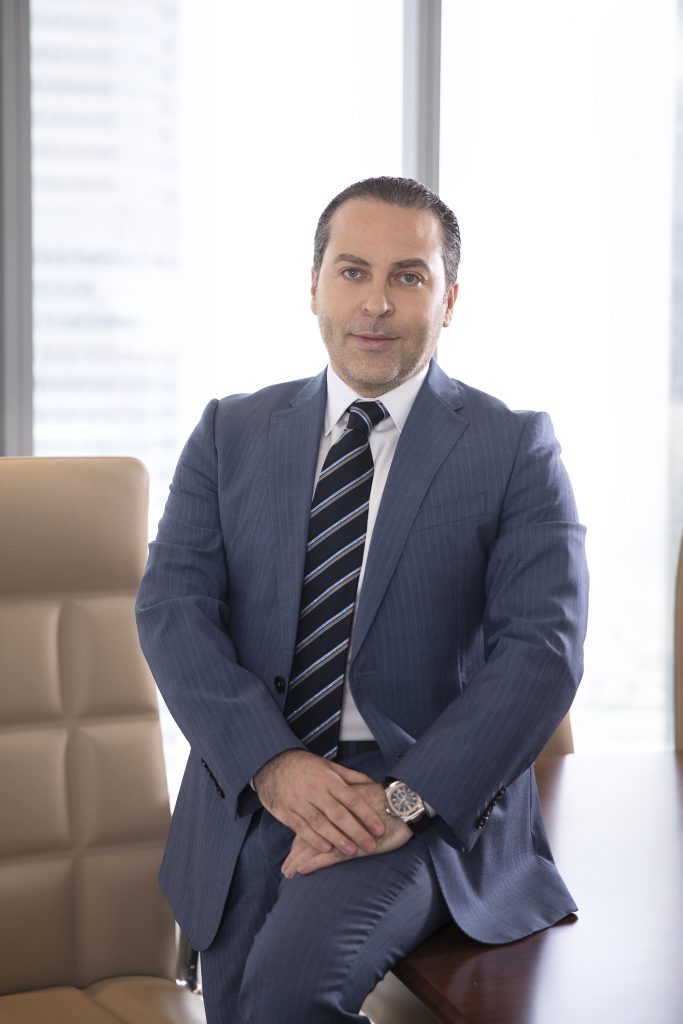 What are the countries that you invest in?
We have a factory for Mineral Water under name Mecidyia in Erzurum Turkey, Warehouses and storage silos of 150,000 tons in Iskenderun, which we use for regional redistribution, an investment in the gold mine in southern Ankara. In addition to investments in the Hospitality Sector, where the group is working to build a 5-star hotel in the Bodrum region, while four-star complexes are being built in Istanbul, as well as investment activities in various fields. In Dubai, the group has several companies and is engaged in the import and export foods to several countries.
Do you intend to expand in other countries and regions?
There is certainly an intention to expand in other countries in case there are encouraging investment opportunities. The current time requires companies to distribute their investments due to market fluctuations and rapid changes due to the political conditions affecting the region
Do you intend to invest in London especially we heard that you have been there recently?
Actually, there was a visit to London, we held some meetings and studied the investment opportunities available in London, but we have not made any decision yet, but certainly Britain is one of the most stable markets and it is a global financial centre for investors from all over the world. In addition it is a place for projects and partnerships on a global level.
Do you have local partners in the countries where you invest?
The main contribution and management of FOZ Holding Company's projects is directly from us. We have consultants but we do not have strategic partners.
How do you see the Arab region in terms of its suitability for investment in light of the instability in the region?
Certainly the circumstances of the region are not very encouraging. "But throughout history, Trade does not stop and many who have courage and confidence in their business can have a role in the market despite the difficulties.
FOZ Holding aims to continue its growth strategy, and continue to provide its customers with products from around the world and increase its investments in all fields.
You have mentioned that you have investments in the field of media, do you think that it is difficult to invest in the media, especially in the case of polarization prevailing in the Arab region? And what is your view of the Arab media in general?
It is true that the current time is very difficult to invest in the media, but there is also a space that still needs to be filled and presented in a civilised way to the Arab public. We work hard to be out of the circle of polarization, especially as we are a private company with self-funding.
Mr. Samer Everyone knows that the economic situation in Syria is bad and not safe to invest. How can you cope with that situation or is this the reason for transferring your investments abroad?
FOZ Company is still operating inside Syria and we cannot leave the Syrian market forever. The beginning was from it and it is preferred to us.
Due to our ability to invest and work, thanks to the great experience we gained from working in the Syrian market, we decided (and not long ago) the regional expansion. This is the case for most Syrian companies and businessmen.
How did you personally adapt to the Syrian situation and achieve that success?
My belief is that our success is a success for our country and I believe it is a duty for every Syrian to work wherever he is. This is what happened with many Syrians who proved themselves on the job, at the academic or vocational level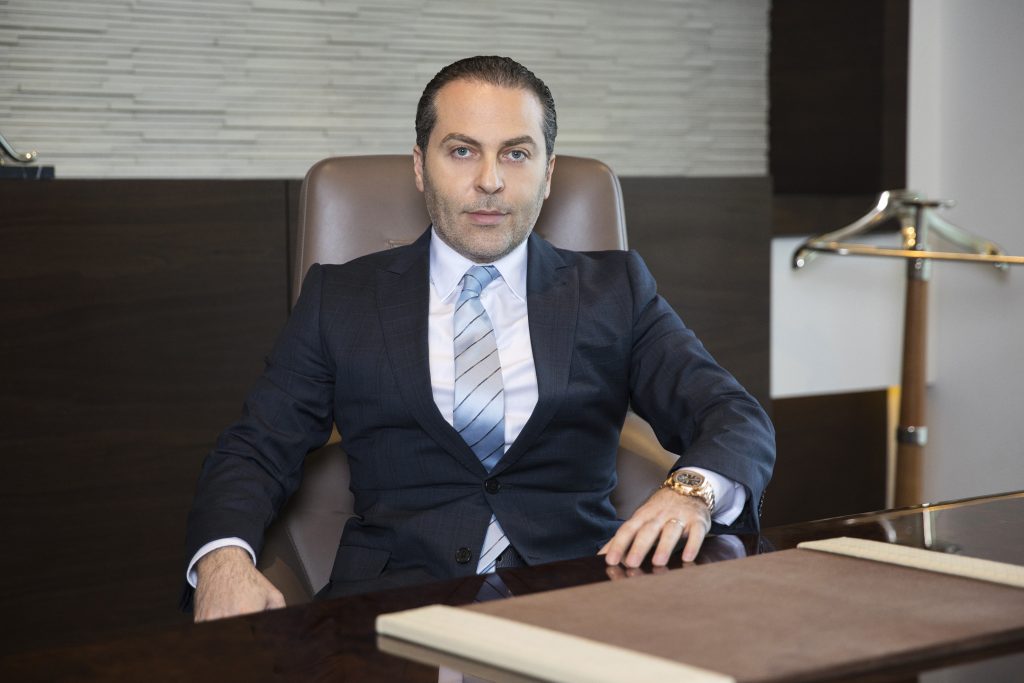 Mr. Samer we had informed from our sources that you have white hands with the Syrians in all their affiliations. How could Samer Foz as a businessman to reconcile the work of the group and its development and between the humanitarian side and the provision of assistance?
This is the least possible thing to do and this is our duty, this how we raised and can only continue in the same way. Almost on daily basis, I follow the details of humanitarian work and it is worth mentioning that we founded the Association of the FOZ charity, which carries out charitable projects in Latakia and its rural, in the present time Until we can expand our services to Damascus and its countryside, God willing.
Are you planning to participate in Syria reconstruction projects or do you prefer to stay abroad?
Certainly, the FOZ group will not hesitate to participate in the reconstruction. We hope that we will follow up on the matter. In the end, we do not care to participate for profit, but to contribute to the reconstruction of Syria, which deserves many of its sons.
Is Samer Foz thinking in the future in going into world of politics?
Never, "I am an economist and have no interest in entering the world of politics.
You have team working in different branches and countries that you have investments in, how is your relationship with your team?
A relationship of friendship and brotherhood in the belief that "our future is their future and their future of our future, and we consider them our partners.
Mr. Samer, your success in such circumstances makes you a place of admiration, pride and role models for entrepreneurs. What are the tips that you can advise them to rely on in order to achieve success?
The most important thing is honesty and love of your country. Our country is good for all of us as well as patience, perseverance and lack of boredom. The results of our work do not appear quickly and the most important thing is to believe in yourselves.
Tell us about the personal aspect of Samer's life.
I am married to a wonderful lady, a beautiful soul that have added a lot of positivity to me and have simplified and beautified my life, and facilitated my practical life as well, so that I can focus on my work comfortably. We have four children that I consider to be the most precious investment in my life since they will take over the leadership of our future companies alongside the rest of the family.
We are working to raise them and teach them the values ​​we raised upon. I hope that they will pursue and achieve my unlimited dream in the field of business.
I feel comfortable and safe when I return to my home. I love watching old Arabic movies, especially Egyptian cinema, because they make me sense the elegance that existed at the time.
I like to exercise because I feel after the calmness of the mind and more confident in making the right decisions. I always try to spend my holidays with my family and relatives, and I consider these times the best way to document family cohesion and guide children in the direction of business in a soft manner and all according to their tendencies.
What is the big dream you want to achieve?
I cannot identify any dream, since my youth my dreams were unlimited, and I still have so much to achieve.