Dr Sherif Wakil: An International Figure of Aesthetic Gynaecology and Sexual Wellbeing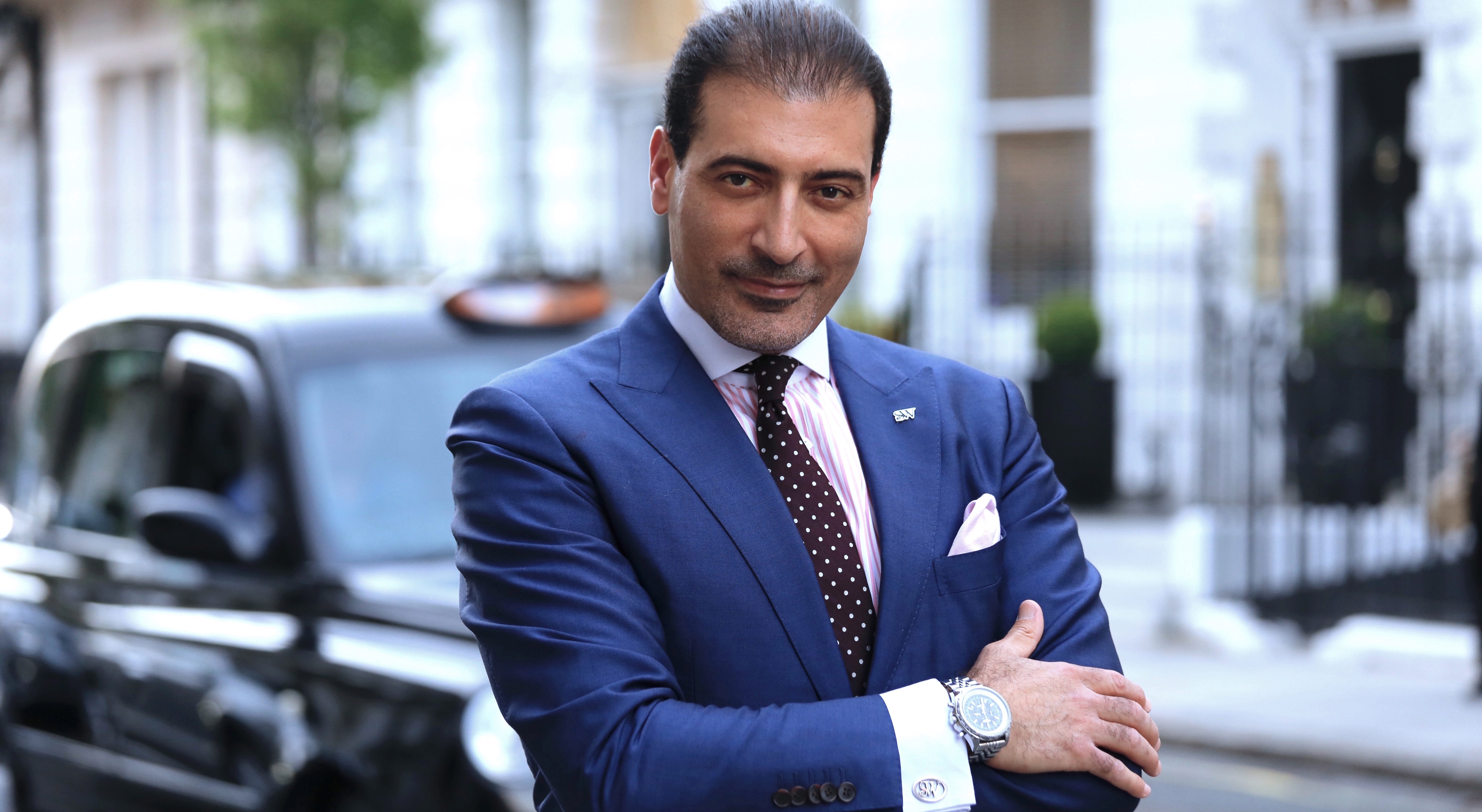 interview by : Sara Hayek
a renowned Harley Street Cosmetic Doctor and founder of Dr SW Sexual Aesthetic Center  launched his first centre in Europe and the Middle East specialising in Non Surgical Aesthetic Gynaecology and Sexual Aesthetics, a brand new specialism focusing on regenerating the sexual organs of men and women with No down time, No surgery & No side effects
Dr Wakil has more than two decades of experience in the health care profession, having worked in a number of leading hospitals in the UK and Middle East, including The Royal London Hospital NHS Trust, finally settling in his London based home in Harley Street.
Dr Sherif has developed cutting edge techniques and medical procedures to restore the function and the appearance of sexual organs in men and women without resorting to surgery. Arabisk London Magazine visited Dr SW Clinics to meet with Dr Sherif himself and get an insight into this unique world of Sexual Aesthetics :
Dr Sherif  please share with us how you begun and what is your specilaism?
After graduating from Al Qasr Aleiny Cairo University, I began a career in aesthetic medicine which, after doing my fellowship and attending vast number of cosmetic workshops in the UK, Europe and USA, led me to become a national and international trainer to a number of cosmetic treatments.
How was the transition from cosmetic medicine primarily of the face, body and other traditional operations to a completely different discipline and somewhat unusual field?
Around 7 years ago, a new speciality started to boom in the United States, commonly known as Aesthetic Gynaecology and Regeneration of the genital organs for men and women with its core purpose to restore the functionality as well as the cosmetic appearance of  genital organs. At that time this field was still unheard of in Europe or the Middle East, I was quite interested in this rising speciality so I travelled to the US and underwent extensive training,  I carried out additional research and then I introduced this type of treatment to Europe and now subsequently introducing it into the Middle East.
Dr Sherif tell us about the interaction of people and patients with this type of cosmetic treatment and how did you start receiving patients in your clinic?
Initially through the introduction of a new treatment called "O Shot" Vaginal rejuvenation with PRP, the publicity and success that accompanied this treatments, opened up the opportunity for patients who were browsing the internet for alternatives to discover what I had introduced to Europe and the Middle East.  It was through these searches they were able to book an initial consultation with me which led to treatments.  This has progressed to a major international offering. Many women suffer in silence when it comes to talking about sexual problems. Menopause, child-birth and even the natural ageing process can result in a loss of sensation, decreased sexual enjoyment and functional issues in the vaginal region. The O-Shot®, or Orgasm Shot®, is a pioneering new non-surgical technique which involves Platelet Rich Plasma (PRP) harvested from a very sophisticated centrifuge which I brought with me form the USA, being injected into the vagina in a very special protocol which I have now modified few times, in order to rejuvenate it and enhance sexual pleasure. The O-Shot treatment can also improve function and relieve conditions such as stress urinary incontinence.
I also introduced the male version of the treatment, the "P Shot" to the market, which involves injecting platelet rich plasma into the penis in a very special protocol in order to enhance the function, stamina, firmness and improve erectile dysfunction as well help increase the length and girth of the penis with no surgery at all and no side effects reported to date.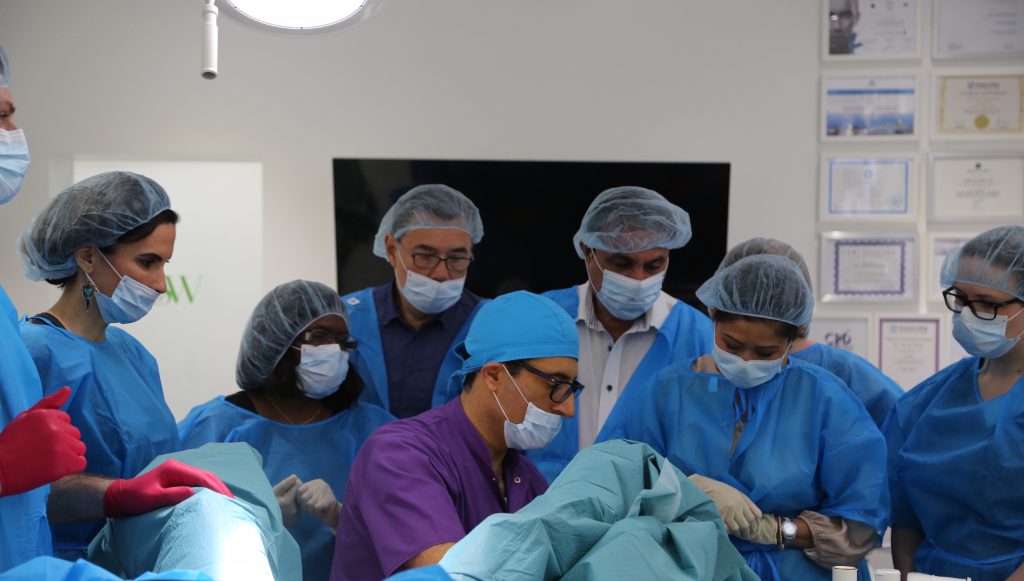 How did you get the idea of opening this centre and are you now providing other treatments for these conditions?
After witnessing the great results that I saw on my patients I came to realise how important this field is and also how neglected, when we find a woman after a few years of marriage has completely lost the feeling as a result of childbirth or the normal ageing process; or men losing their sexual ability due to the stresses of life or due to chronic medical conditions like Diabetes or simply as a result of aging, I am compelled to help, especially as many of these conditions have no effective treatments, launching the centre was a natural progression.
I have now introduced more than 30 different cutting edge Non–Surgical treatments to market which I travelled around the world to gather, by attending International congresses for both male and female sexual dysfunction.
What are the problems that women could suffer from, and what are the examples of treatments you now offer?
The latest survey conducted in the United States of America confirmed that 50% of women suffer from at least one type female sexual dysfunction, they could be:
Hypoactive Sexual Desire Disorder: Lack of desire
Female Sexual Arousal Disorder (FSAD) is frequently seen concomitantly with Female Orgasmic Disorder: Lack of arousal
Female Orgasmic Disorder (FOD) : Inability to reach orgasmic
Dyspareunia and Vaginismus: Pain that interferes with sex
And also problems could include:
Vaginal laxity as a result of child birth, hormonal changes or due to normal aging process
Vaginal atrophy due to menopause
Stress Urinary in continence: inability to control urine
The skin around the vagina and anus also could change to a dark colour
All these cases are treated in the clinic, without surgery at all and only within 20-40 minutes using different types for machines, injections, peels, lasers, radiofrequency and much more of the latest treatments worldwide.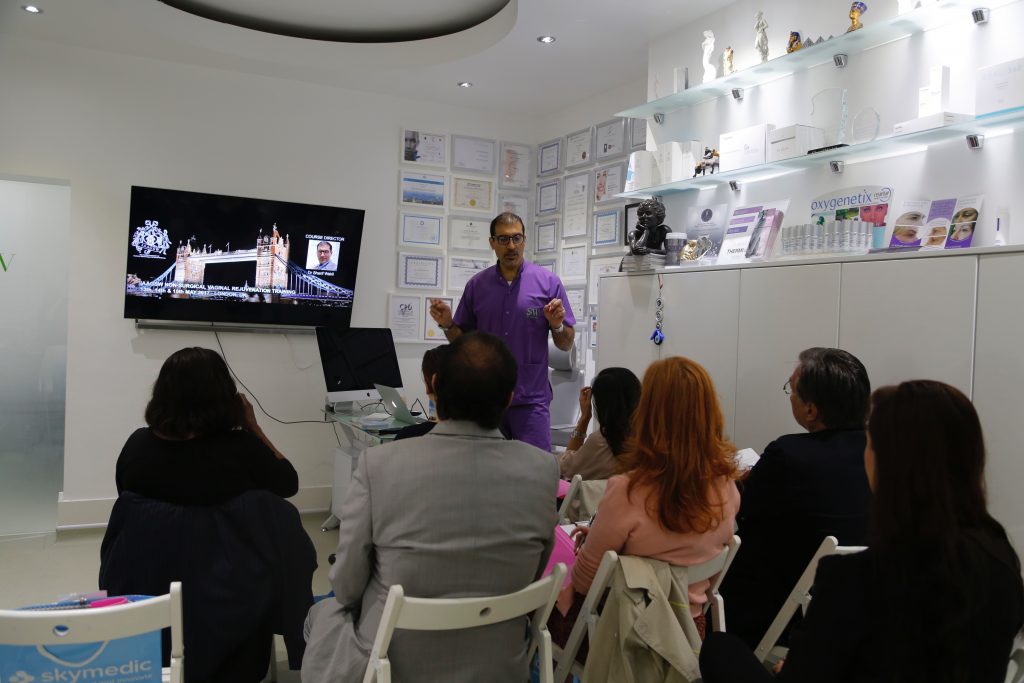 You told us that your treatments are not only for ladies but for men too. Can you tell us about them as well?
Usually men prefer not to rely on drugs due to the inconvenience of having to take a pill before sexual intercourse, not to mention there being a percentage of men for which the pills do not work anymore or cause unpleasant side effects, so our aim is to help bring back the spontaneity to men again through treatments such as  regenerative medicine, like platelet rich plasma, low shock wave therapy, muscle relaxant injections etc..  By using these very innovative treatments we help the patient restore his sexual ability and confidence whilst helping the patient also to obtain an increase in penis length and girth completely non surgically.  All these treatments are administered using very specific protocols that have been developed after years of training and experience so that the patient remains safe and gets effective results.
Why are you interested in this field, and how much do people need this medicine?
There are statistics that need to be mentioned to clarify the magnitude of these problems, so for example: 40% of women suffer from sexual dysfunctions problems to the extent that it causes them psychological distress.
20% of women never felt orgasm at all, 5% of women aged 20 years suffer from stress urinary incontinence that cause them hygienic problems, and the percentage reaches 50% at the age of 60ys and this is infact one of the top reasons elderly women are placed in nursing homes
As for men, 40% of men aged 40 suffer from one degree of erectile dysfunction, 50% at age 50, 60% age 60 and 70% at the age of 70.
There are also other conditions that we also could help with treating such as Peyronie's disease or the "bent penis" providing more justification for the need for such important innovative treatments.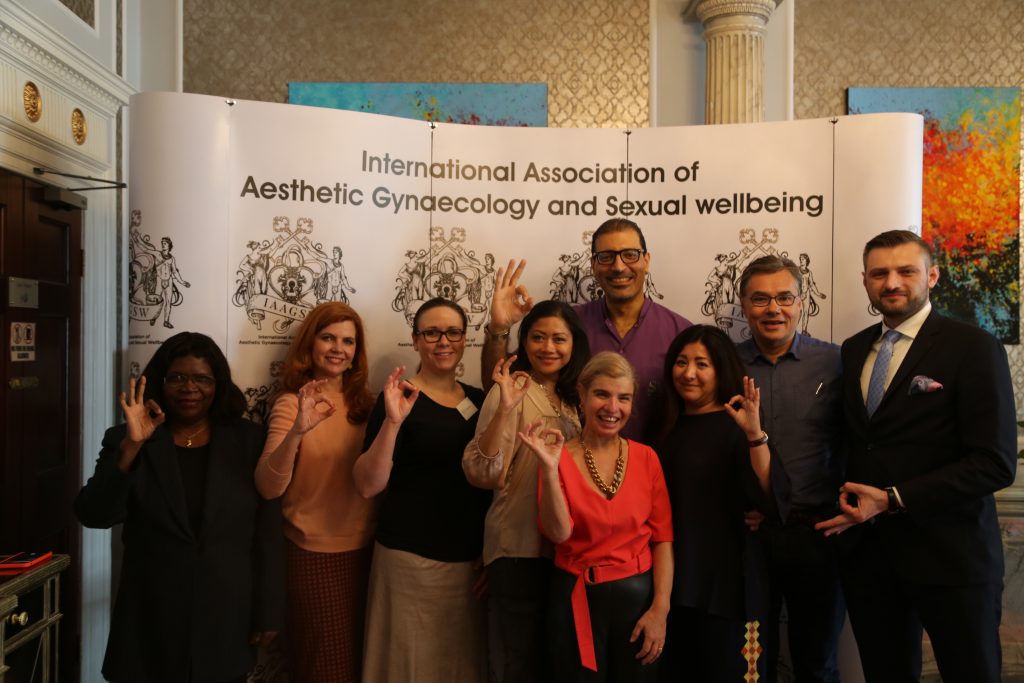 Do you find more Arabic or European patients responding to these types of treatments?
I have a big mix, I get patients from all over Europe, Africa and as well as a lot of Arab patients too, but the Arab community do need to be educated more in this field. It is part of my duty to spread health awareness in the sexual wellbeing field.
What is the opinion of Sharia (law of Islam) on this type of treatment did you communicate with men of religion (Sheikhs) and got any opinion on that?
I certainly asked several men of religion, and their answer was that these operations are legitimate and welcomed as long as the purpose is to maintain healthy marital relations and to help wives and husbands to enjoy Halal, especially if we look at the consequences of those problems that can lead to divorce, GOD forbid.
Can you tell us about the price point for those interested in going for this type of sexual treatment, it would typically be thought to be quite expensive?
The prices are very reasonable and affordable, starting at around £ 1,000.
What is the story behind the International Association of Aesthetic Gynaecology and Sexual Wellbeing that you founded and chair?
I have established the International Association of Aesthetic Gynaecology and Sexual Wellbeing or "IAAGSW" in order to raise the awareness amongst doctors who are interested in this field.  I have started training doctors from all over the world to develop this treatment in their country,  so far, having trained more than 200 doctors globally. We also organise conferences, research and  seminars.
What message you want to convey to our readers?
The surgeon who conducts the heart surgery for example, saves lives and in my specialism I save souls, I save marriages which is the most sacred relationship and enhance the performance of each individual immensely.
You do not know the extent of the pain that these problems may cause, which may lead to the breakdown of the family which directly affects the society as a whole.
And I would like to say to those who suffer from any of these sexual dysfunctional problems, please do Not hesitate to treat it like any other health problem, for example, when a person gets old , his sight or hearing gets impaired, our sexual organs are no different, they are part of our bodies, they are also subject to these changes, this is very natural and should not be a stigma nor should we be ashamed.
What is the story of your fame name "DR O"?
Hahaha, this is a name that has been given to me by journalists and TV presenters, it stands for Dr Orgasm, due to the fact that I help people reach their orgasms.
Headlines of the interview:
– Dr Sherif Wakil aka "Dr O" as hailed by journalist and TV presenters.
– 50% of women have sexual problems
– 52% of men form 40-70 years old have a degree of Erectile dysfunction or week erection.
– Sexual Aesthetic procedures are legitimate according to Sharia as long as the purpose of which is to maintain healthy and happy marital relationships.
 – we have 85% success rate in male and female treatments