Yasmina Azhari : From Syria to One of the top 50 Powerful Arab Women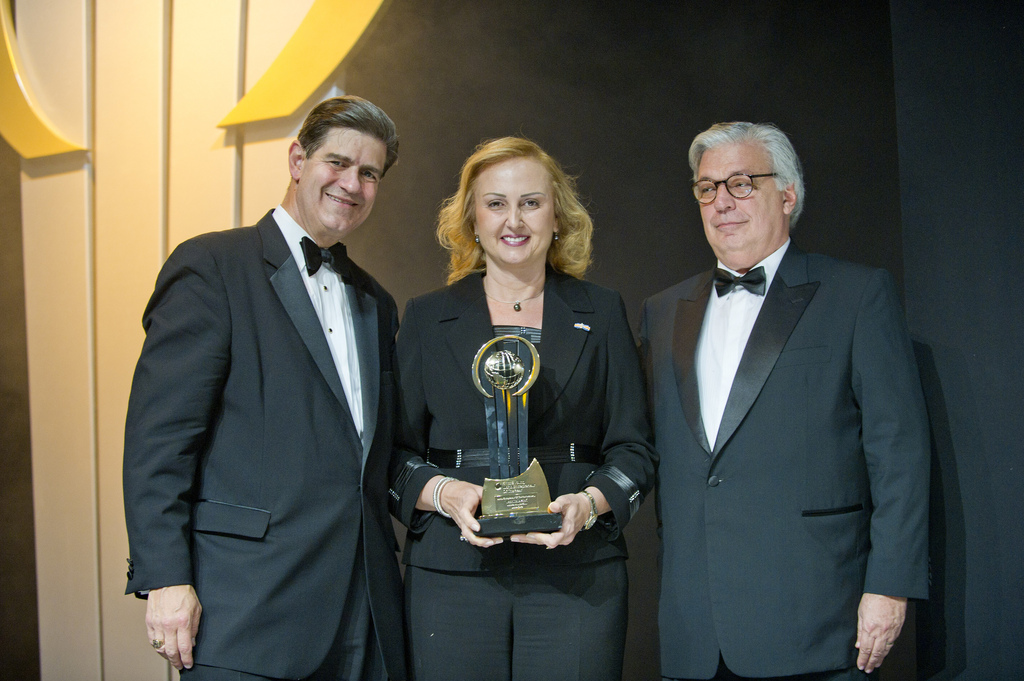 Yasmina alhazri is a syrian businesswoman who founded Alim Co. Ltd. for Import, Export and Commercial Representation. She is a partner and deputy director general of the Maritime Coordination Bureau for Maritime Transport, representing the Maersk Line in Syria since 1979. Azhari is the first Syrian to become consul and the first Syrian to hold a knighthood from a foreign country. She was also selected as one of the 50 most powerful businesswoman in the Arab world by Forbes International Economic magazine in 2006.
Interviewed by: Reem Ayoubi
1- The team from Arabisk London is meeting you here in London for an interview. What brings you to the British capital?
I was invited to London by The Chief of Women Economic forum to be a speaker at their conference. The organization holds conferences around the world and honor personalities from all walks of life and different fields from around the world.
At this conference I was delighted to speak at two sessions, one of which was about "Overcoming lack of confidence in the presence of ethnic and religious diversity, and how we can build bridges." The other session was a discussion about "developing social and cultural ties through understanding and caring for others."2
2-Before your trip to London, we see that you were in Holland. Do you plan on moving to either London or the Netherlands?
Prior to my participation to the conference held by the Women Economic forum in London, I attended another conference in The Hague, Netherlands which they held. I was privileged to also be able to speak at two of their sessions, one of which was their opening session whereby I was not alone; I was sharing the podium with several ambassadors, consuls, two judges and the representative of The Mayor of Hague who was indeed the official sponsor of the event.
During the opening ceremony I was honored with a shield that read "Iconic Businesswoman of the decade." You may be wondering why I was honored in the Netherlands. I am the Honorary Consul of the Netherlands in Lattakia and Tartous provinces since 1999. I am also proud to receive an accolade in the knight rank from  Her Majesty the Queen of the Netherlands in 2009.
Since the organization itself supports women around the world and chooses success stories to highlight I was delighted to be a part of the most distinguished organization in the world of business and to be honored in the Netherlands.
As I do not intend to move anywhere, I was pleased to be asked to speak and be honored by the organization in the Netherlands and to add to my accomplishments and experience.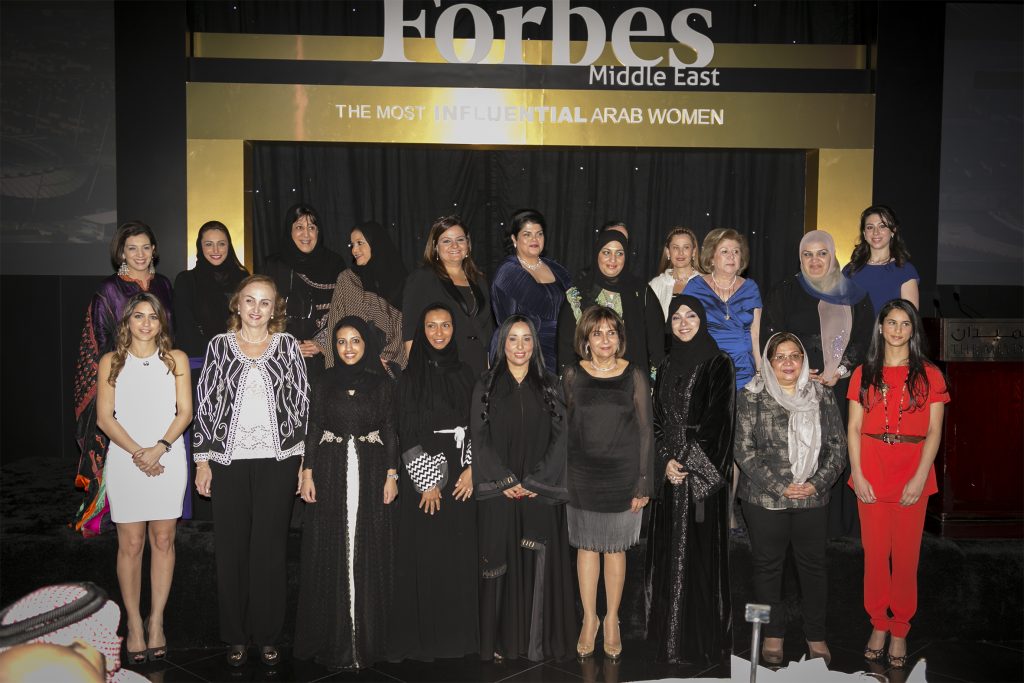 3 – We know that you do most of your work in Dubai. What is the difference between your view of Dubai and London for doing business?
In business there are many similarities but can also varying in different states and countries. For example London and Dubai; the laws governing the establishment of companies in Dubai have great facilities, and it is also vastly diversified. Dubai is known as the country with the largest number of the nationalities on its territory compared to its size, and it encourages investors to come and invest and make offers for it. I am not sure about the ease of investment in London or the ease of establishing private companies for foreigners, but I am almost certain that there is no country in the world that offers the benefits that Dubai offers to businessmen, no matter how small they are. Dubai attracts unique minds, encourages different initiatives and embraces pioneering ideas.
Despite the different natural and climatic conditions between the two countries, Dubai has been able to compete with London to attract visitors and tourists.I offer Dubai's architects a respectful hat because they have made Dubai one of the most luxurious tourist destinations in the world despite its warm desert atmosphere. Tourism and leisure activities that have been established on its land have made Dubai one of the most attractive tourist destinations in the world. In addition, it has become a dreamland for everyone to visit: for business and tourism. In addition to security in the UAE, Dubai in particular, gives reassurance to investors to bring their money and projects to Dubai.
4- Can you tell us about trade and business experience? I started my career at our family business in Syria  in 1979.
I have been working alongside my father in the maritime transport till the year 2012.  During this time, I was very active in serving the community in Syria in general and in the beautiful coastal cities of Latakia in particular.I felt that the success in my work was largely part to the support of the civil society and the faith of my city's residents and in my ability to manage and accomplish business; I was trying to repay my service through the civil society. I was also appointed as chief of Mawrid Foundation in Syria (I still chair its Board of Directors at present.) We are working to activate and develop the role of women in the economic life in Syria. When some women visited me, mothers of children with autism and Down syndrome, I admired their stories and wanted to help, therefore we established the Bashaer Al Nour Association, which I love, whose children I and the Board of Directors have provided a lot of services and contributed to their development and integration into the society in a grand way; Praise be to Allah. Working with these different people gave me a dimension of consideration and a deeper understanding of life and prompted me to give more in the civil work.
5- How do you manage your time and tasks on a daily basis?
I put a lot of "hats" on my head in regards to the responsibilities I uphold or rather that I accept and happily carry out as I voluntarily choose to do them. It is not easy to keep them all in one so we have to master the art of managing time. I think the most important thing is to be able to prioritize tasks for your businesses instead of enlisting a daily to-do list.  I gave up a few activities in my private social life in return of being able to succeed in my work and achieve many of my dreams. I sometimes work long hours but I feel very relieved when succeed, it makes all the hard work and time worth it.
6- What assistance did you provide to women as a member of the WISTA board and can you tell us about WISTA?
I have always believed in the capabilities of women and the importance of their presence in the labor market because it actually helps to drive the economy: This has made me very active in supporting women through the presidency of the Committee of Businesswomen and the Foundation of Syria. My presence as a member of the Board of Directors at WESTA is a result of my work in the field of maritime transport and I am impressed with all the groups and institutions that support women in general.
7- What have you done in your career, business and charity?
My practical life started early, so I think I have gained quite a bit of experience through difficult situations and experiences. I have learned a lot of lessons from these experiences and I immediately applied them to all my volunteer work in the service of the civil society or the business. We make our way forward without faltering. I see myself empowered by the management and success in public relations and the follow-up to my work accurately, so I try to invest these strengths and pass them on to my staff as they have helped me become the person I am today. Also, in my personal life I try to pass these lessons to my children and to share our weaknesses to be able to work through them together. I have a son, Mohammed, 30, and I have a daughter, Rania who is in her mid-twenties and i wish to pass on my wisdom to them and my grandchildren.
8- Tell us about your recent experience and your business move to Dubai?
What I have experienced I consider being very harsh after the beginning of the current crisis in Syria and during my transition to Dubai to start a new job. The experience has shown me that we should never give up and continue to rise and grow even if we stumble repeatedly, we must believe in our abilities and be ourselves; to implement our decisions without any hesitation because there are some opportunities that only come once and so we have to seize.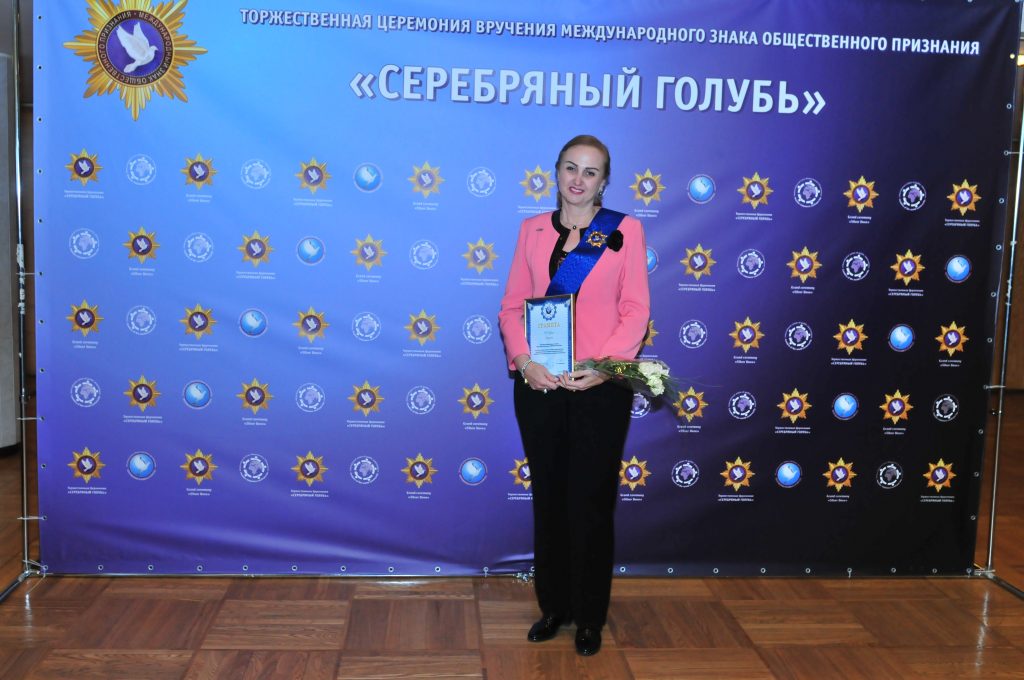 9- What is the story of the brokerage company that you established in Dubai with your UAE partner Ms. Aisha Al-Sayyar?
I did not know what I was going to do. I have experience in shipping, retail but in Dubai I could not start any of the work until after a lot of thought. I discovered that my capital and wealth generated from 35 years of experience and reputation I gained which is also regarded as a success story for a Syrian businesswoman. As I was travelling around the world, I received many invitations to share my story and this gave me strength and confidence to be able to communicate with a vast majority of the population. From a person / entity / company known to me personally or by my wonderful UAE lady Dr. Aisha Al-Sayyar, where we established a commercial brokerage office in Dubai and we have lists of projects that are offered through our company, which exceeds 200 projects from around the world.
10  – What advice would you give young people who wish to enter the world of business?
My constant advice to young people who wish to enter the labour market is: It is very important that you look for work you will love to do, but often (not even often): my second advice: you have to love what you are doing, look for the positive and bright aspects of the job opportunity you have received, be creative in your work, try to be different, distinctive; that way I am sure that you will succeed. Some of us had to work in a totally different environment than the people of today, and others had to work with people where culture is completely different, and there is nothing wrong with that. They must ensure that they are passionate about their work and willing to overcome any obstacles that come their way.
11- What do you think of Arabisk magazine London as the only Arabic magazine published in both Arabic and English?
Believe me, I am very impressed with your magazine, the topics you choose and the interviews you conduct because they highlight success stories that are of interest to everyone but also represent Arabs in the West, especially in London in an exceptional manner. I also need to commend the magazine for its publishing in both languages as it is not easy and therefore a significant achievement.