Is Fadia AlTaweel moving to London?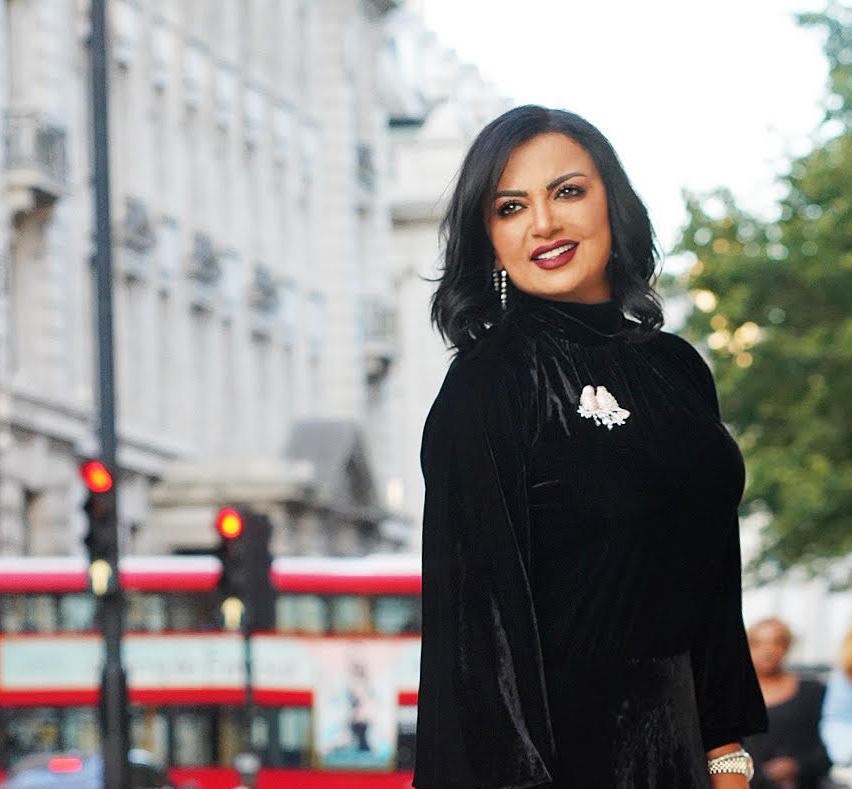 Interview By: Sarah Amr and Shiffa Alaa
Fadia AlTaweel journey is made of several benchmarks starting from working at a young age in a Jordanian Royal School up until being prominent media personnel with several followers in the Arab world. We embark – with her – on her journey starting from media and business and moving along to her illness battles and travelling. A journey that sheds a lot of light on the beauty of perseverance, success, excellence and the ability to shine.
You are a Jordanian from Palestinian decent, and you have been living in Saudi Arabia and United Arab Emirates. How were you able to merge in the Gulf society? Especially with your experience in the Saudi Arabian national television.
I have been living in Saudi Arabia for 26 years, and it made all the difference in my life. It helped me mix with a diversity of cultures, which –later on – made it easy for me to live in any other country. During that time, I used to go for my treatments in Lebanon and Britain. I also used visited Jordan and Egypt regularly. All of this exposed me to different cultures, and different perspectives. Today, I am thankful for that experience that taught me how to adapt and co-exist with all kinds of situations; no matter how cruel they were.
You went from working in the media field to the business field and school administration, then you took on tourist resorts administration as well. Why did you take those leaps? And how were they important in your life?
I worked in school administration for 11 years; after our school closed, I went on to tourist resort administration. This jump between the educational and tourism fields had a positive effect. I believe that one should change their working environment after their experience in the field is saturated, and after proving themselves; this change has a healthy effect on ones' success. It opens up new doorways to rich environment that indulge in a diversity of man-power along with different forms of administrations and work environments.
You were honored by the United States of America's Former First Lady Laura Bush as one of the 100 bravest women in the world. How do you regard this honor?
For sure, it is a great honor for me; and I am thankful for First Lady Laura Bush for her nomination. However, I believe that the confidence, the perseverance, and the faith needed for ones' journey is found within the individual and I am confident that I can reach those important values from within.
You have won the battle against cancer 4 times, making your story an inspiration to many Arab women. What would you say are the factors that helped make this story?
The moment I got my diagnosis, I made a decision that I would beat cancer. I started radiating strength through my disease which in return gave me an energy to love all that surrounds me. For example, when I used to go to the hospital for my treatments, I made sure to smile at the nurses, and engage in kind and positive conversations with them. This disease also gave me the strength to let go of the negative relationships I had in my life.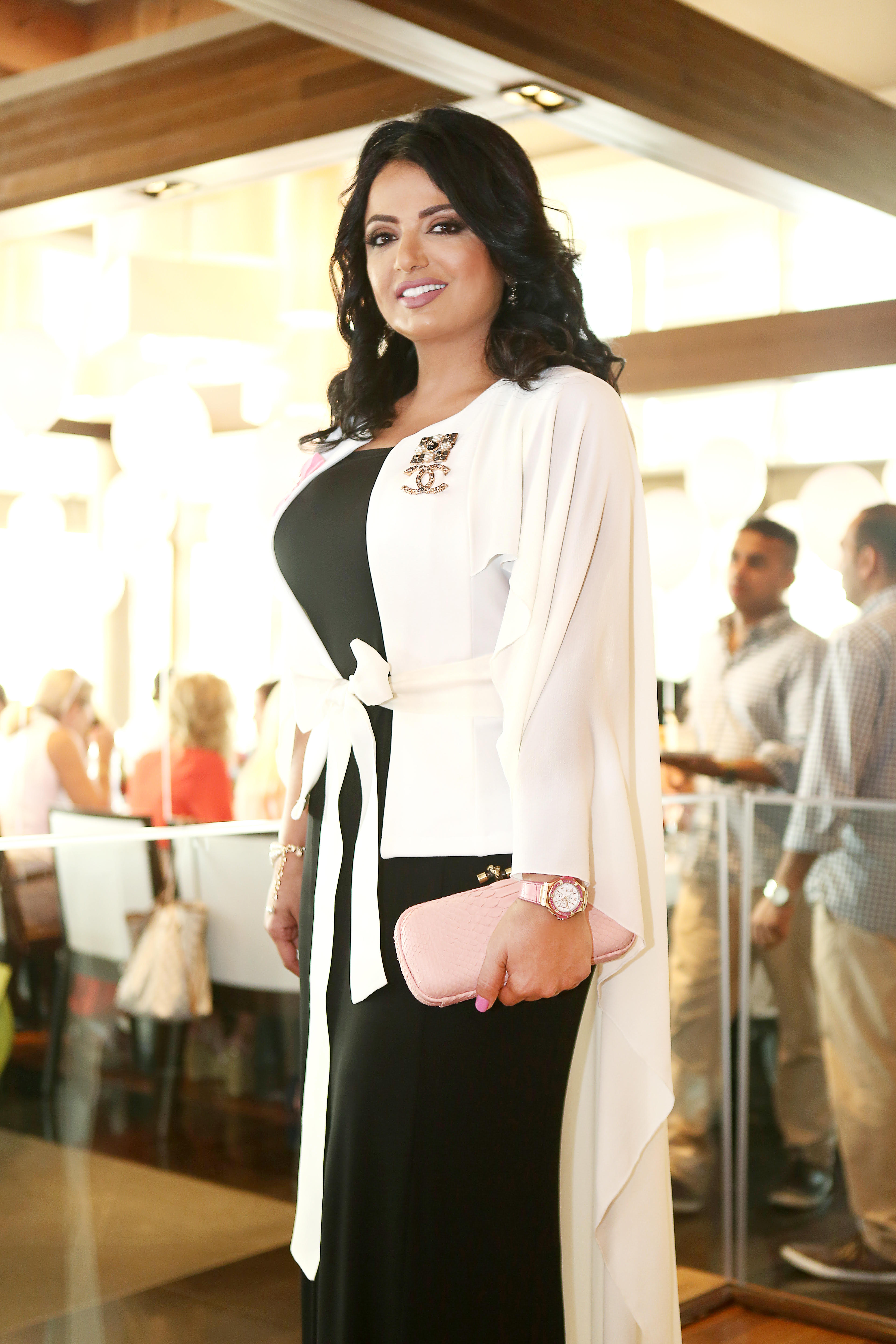 You are viewed as an influencer on social media. How did these tools help you connect with your audience, and building your popularity amongst the masses?
Although I have worked as a TV anchor from 2003 until 2014 – which is a very long period indeed – I have gotten more famous through Snap Chat in one short month. On social media, I am available daily to my audience. I am always sending them messages indirectly about important values such as respecting ones' parents or raising the children. Currently, I am able to get more messages through my own channel – which has more than a million viewers – than what I could get through during my work in television.
 You have established an association that supports cancer patients. Why are you so keen on continuing your work as a volunteer?
Female cancer patients largely lack spiritual support, which is essential to beat the disease. I realized that I had the ability to provide spiritual support to women generally and female cancer patients especially after I helped one of my colleagues beat cancer; and this is the mission of the association.
 What is your upcoming vision in terms of your role in the media?
Currently, I am working on developing my social media channels using constructive ideas inspired by my travels and attendance of several events and then I try presenting it in a creative way every day. This is what brings audiences of different ages and genders to watch my presented video clips.
You were responsible for launching an advertising agency in Dubai since two years; tell us more about that experience?
Yes, I launched a specialist agency that specializes in event administration, public relations and social media marketing. As times goes by, we take our work to a different level and more wider scope. The most important thing we offer is the trust; which gains us people's confidence, and gives us credibility amongst customers.
How about your charity work?
Part of my company's profits are allocated to charity, I also signed a contract with a telephone network provider to promote their charitable events.
What would be an exclusive piece of news given to Arabisk London? Would you give us one?
Recently, I will be getting ready to move to London; I hope that I will be able to launch our own project inside the United Kingdom.