Peter Yip: the founder of Bellefontaine Geneva share with Arabisk London his journey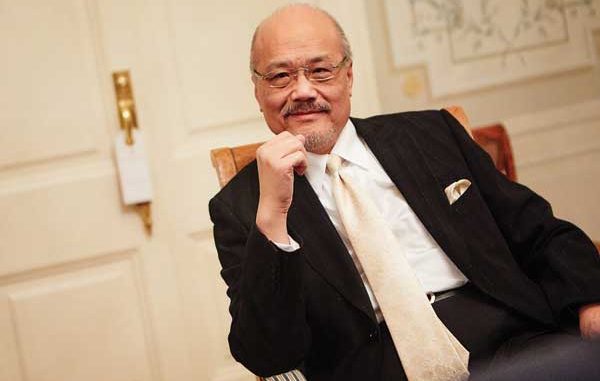 interview by: Omima Elmattawaa
Bellefontaine is French for beautiful spring or as the founder Peter Yip describes it 'The spring left Unaffected by time.' Bellefontaine is a Swiss beauty and skincare luxury brand which was established over a decade ago. Bellefontaine can be found in Harrods, Mayfair's Spa Illuminata, and recently the brand contributed in Cannes Film Festival along side Swiss fine jewellery De Grisogono. Peter Yip celebrates the success by launching a men's skin care line.
The men's range contains EDELGEN a contemporary, unique and complex formula created by Bellefontaine. The formula is derived from Edelweiss flower, which is grown on the peaks of the Alps. The formula has high antioxidant and soothing properties due to the levels of flavonoids and tannins.
Bellefontaine for men treats sensitive skin, puffy eyes and dark circles in 5 anti-ageing products: Energising Lift Serum, Intense Moisturising Emulsion Gel, Soothing After-shave Balm, Revitalizing Eye Cream, and Luxurious Neroli Blend Shower Gel.
Peter Yip has always admired the beauty of women alongside the fact that he was surrounded by art since his childhood. This inspired him to reside in Switzerland for over 40 years, and launch a luxury skincare empire which is available in Europe, Asia, Middle East, and the United States.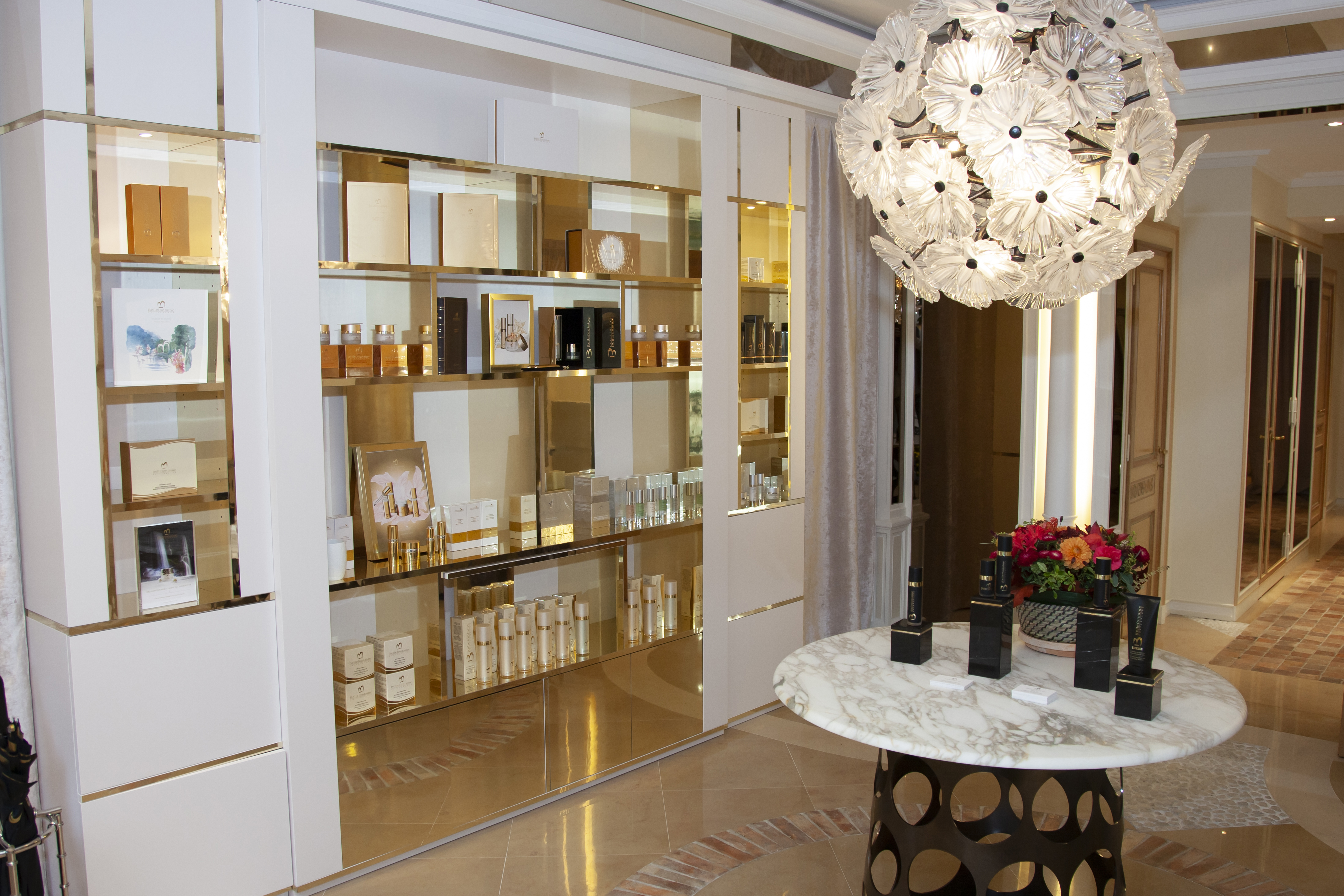 Arabisk London visits Geneva for the launch of Bellefontaine's men's line and meets Peter Yip.
Give us a brief on the establishment of Bellefontaine. When has it started? Where did the idea come from?
In 2002 las Perris was the most luxury brand, so it gave me the inspiration to establish a contemporary prestigious brand.  During that year I returned to Lausanne and I started to develop Bellefontaine. It is a typical Swiss product, I got the name Bellefontaine from Lausanne city.
By the end of 2005 all my products were ready. I launched the products in Hong Kong and at the same time in Switzerland.
Was Bellefontaine more successful in Switzerland or Hong Kong?
It's more successful in Hong Kong, because Switzerland is in the centre of Europe and there are many brands in Switzerland.
After Hong Kong and Switzerland what was your plan and how did you get to be in London, Moscow, and Paris?
I launched internationally in 2006, now we are in 17 countries. In the Middle East we are in Dubai and currently we are negotiating with Qatar, Saudi Arabia and Kuwait.
How many distributing points do you have in these 17 countries?
It depends on the distributor. For instance, I send all my products to the distributor and he is responsible for distributing in his territory. Some only distribute in their own shop and some distribute to all the spas, perfumeries or department stores. Every country is a different.
Why did you launch the men's line now? What does this time mean for you?
We have to structure a successful brand first. When you go into the skincare and cosmetics market you go into the ladies market first. Until you establish a brand in the ladies market, then you move into men's.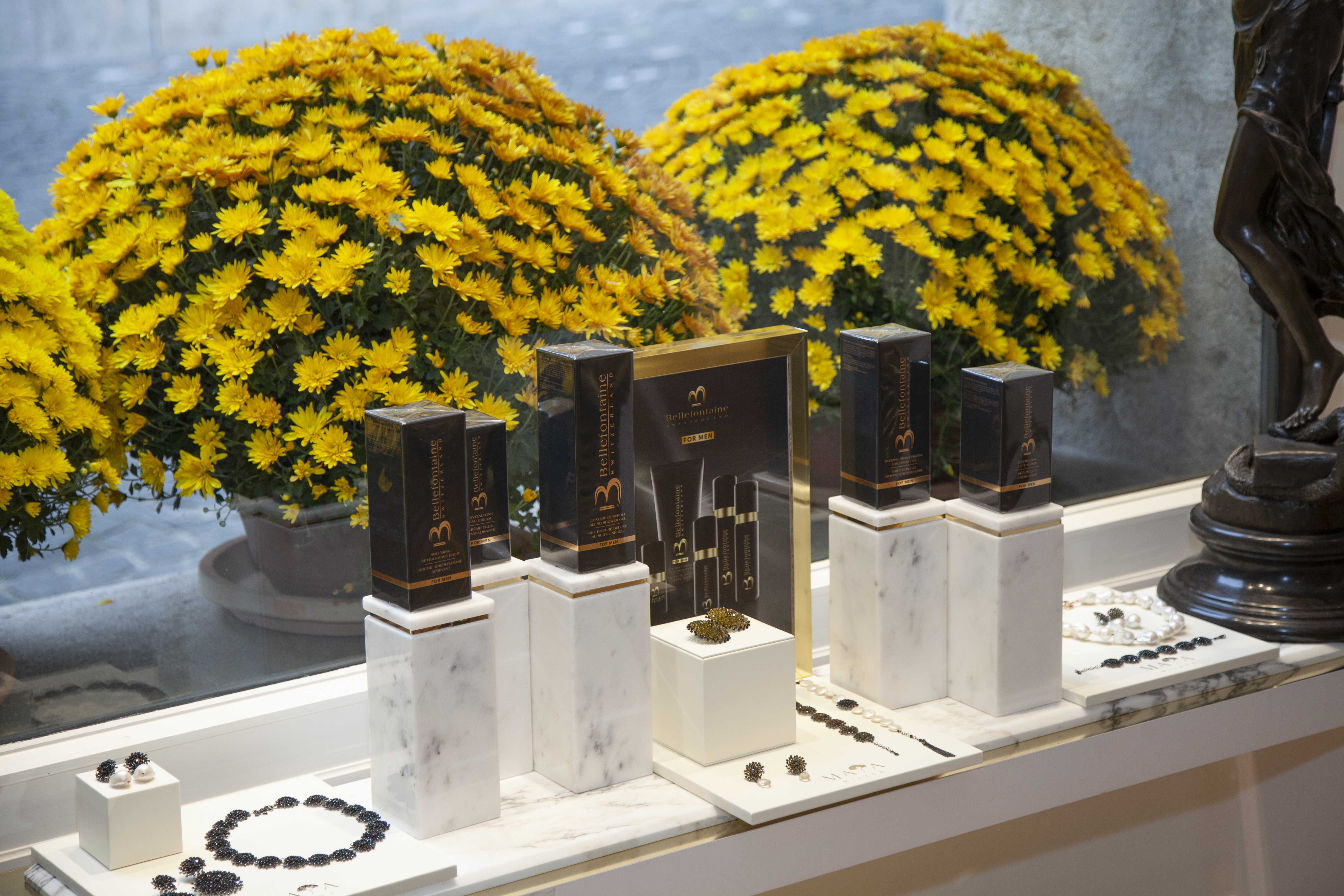 Now that you are successful in the female's beauty market, do you expect the same success in the men's market?
Yes, because my concept is very simple, it is unique from other brands. I create skin products catered for men, they are all formulated and specialised for men's needs.
I emphasise on one point, that the line of men's products should also please and attract women – in packaging, odour, even the texture of the cream.  This is because, ladies will purchase these products for men. Men are very busy, they are not concerned with beauty and skincare, and they will never bother to spend time searching for products.
You started in 2002 now we are in 2018, 14 years since Bellefontaine started. Where do you see Bellefontaine in the next years? Do you have plans for any upcoming developments?
We constantly develop new lines for ladies, every two years new products are launched, more sophisticated and more complicated. Because, ladies have time to digest all these products, they are fond of skincare.
You are focussing on the luxury market. Are you planning in the future to produce affordable products?
We have produced these products to fit luxury standards, so we have to maintain this because of the brand image and trademark. If I want to create something more affordable, I would develop it with another brand.