Exclusive Chat with: the Kuwaiti Jewellery Designer Roqaya Al Ahmad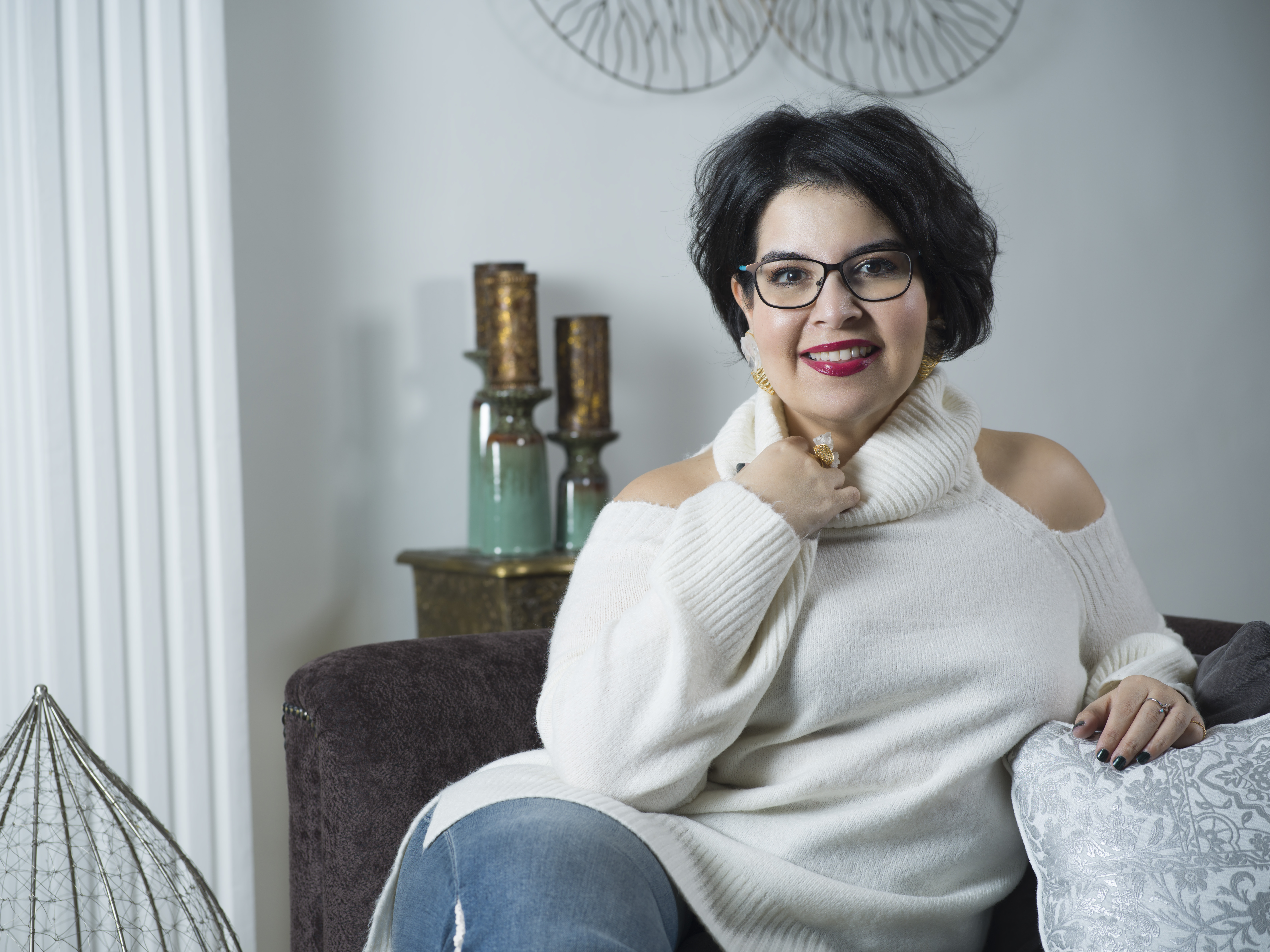 The colours of the sea, the harmonious shapes of the Arabesques and the charm of Kuwait's Gold Market. These are the elements that provide endless inspiration for the designs of 

Roqaya

's Rocks.
Arabisk London Magazine has met 
Roqaya
 Al Ahmad, the owner and designer of the brand, whose creations are now sold in some of London's most exclusive locations.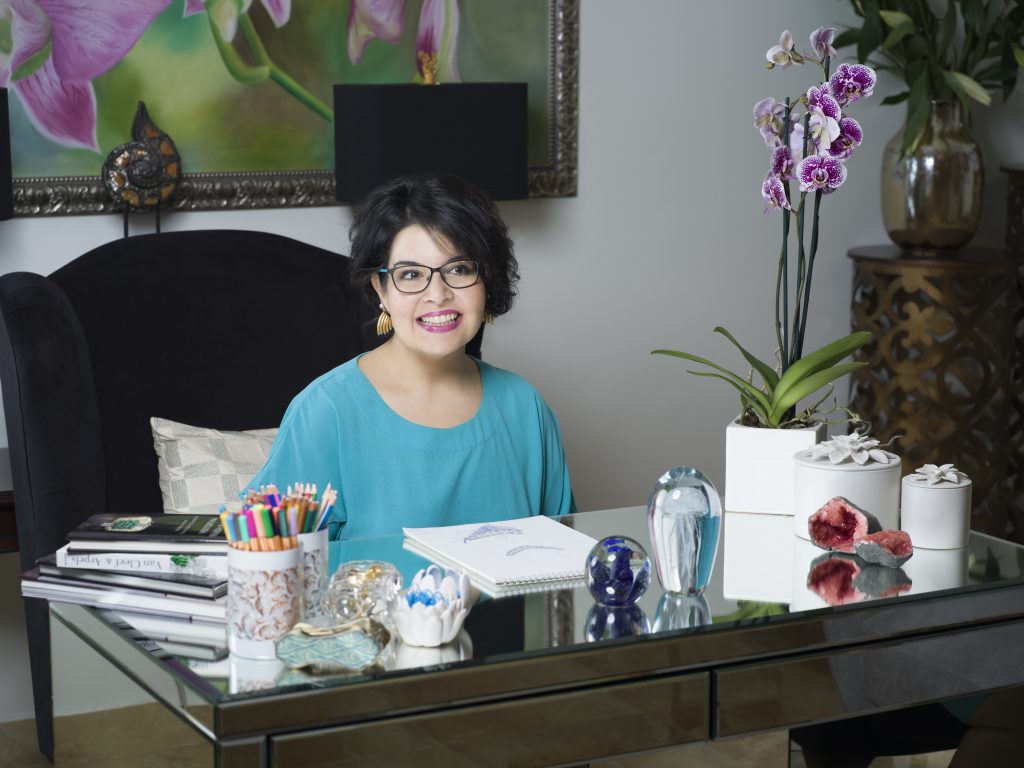 – Tell us a little about your background and about yourself….
I was born and raised in Kuwait to a loving and caring family. I was the only girl of five children. My family always pushed to chase my dreams. My mum is my greatest mentor and heroine; she always believed in me and always encouraged me to fulfil my dreams no matter how hard they seemed.
– When did you realise that you wanted to pursue a career in Jewellery?
I always knew I was a designer, from the first time I heard that word. However, jewellery came at a later stage, when a close friend of mine asked me to design a necklace for a special occasion. The feedback I got was the starting point. That is when I decided I wanted to pursue a career in jewellery design.
– Who would you say is your target market? Who do you want to appeal to?
Young and mature women who are stylish and strong. Women who like to draw attention and be glamorous. Also, women who want to express their power and independence.
Our brand communicates mostly to stylish and fashionable ladies with a unique and distinguished taste.
-Where do you draw the inspiration for your pieces and collections from? Is it a person, an experience, etc…?
My biggest inspiration comes from the ocean, the movement of the waves, the underwater corals, the magical colourful creatures, the beach with its high and low tides. That is for the majority of the collections and pieces. Travelling inspires my work, too. The new places I visit immediately turn into inspiration for new pieces of jewellery. Also, my country has given me ideas for a number of pieces, such as the Arabesque set, inspired by this famous element of Islamic art, or the "Gold Market" set with its glamorous shine and structure, which remind of the gold market of Kuwait City.
– What is your thought process when designing your collection? How do you decide what to create?
Designing comes natural to me. When I look at something, like for example a cloud, in my mind I see a piece of jewellery. If I look at the tips of two rocky islands on a calm blue sea, for example, I immediately transform them into a choker, or a set of earrings. After that, I sketch the design and then create the jewel by using the right metal and gems. In many other occasions, I fall in love with the stone itself and create a design inspired by the stone itself.
– What types of materials (rocks etc.) do you use? And which do you like the most and why?
At Roqaya's Rocks we use all sorts of materials, from brass to silver. We mix them with cultured pearls, turquoise, crystals and other precious and semi-precious gems. I love how rocks and stones are so rough and solid, yet they come in such bright and fun colours and you can experiment with them to express femininity and strength. Currently, we are creating our fine jewellery line for Valentine's Day using gold and diamonds. We believe it will be something very interesting especially the "Arabesque" collection, which is coming in 18 karat gold with white plating and VVS diamonds.
– How are you different from the rest?
I believe that our brand expresses women's strength and power in a very feminine style. The complexity of being soft yet strong and that is clear in our pieces. This is what defines Roqaya's Rocks and what makes us different from the rest.
– Where do you see your brand in 5 years? What is your goal for the brand?
In all the right places worldwide.  High end boutiques, stylish department stores and, most importantly, on a larger number of stylish and elegant ladies.
– What do you want to achieve with your brand?
We definitely want the brand to grow and reach as many women as possible. We would want to share our beautiful pieces with beautiful women out there. I want to see people enjoy wearing Roqaya's Rocks. That will give me the greatest sense of achievement and pleasure.
– Where are you based?
Currently we are based in Kuwait City, Kuwait.
– Where can people find you?
We retail to a number of high end boutiques in Kuwait City, Salhiyah complex, The Avenues and Mayar complex. In London, our creating can be found at The House of Luxury and The Four Seasons Hotel in Park lane. We do also have a website and we ship worldwide www.roqayasrocks.com
– Tell us about your recent/upcoming collection….
Our latest collection is the Christmas Capsule collection, which is the collection we choose to penetrate the UK market with. It consists of a number of sets that were inspired by the beach, like the "Dancing Waves" in gold plated silver with Swarovski crystals, the "Underwater" sets 1 and 2 in gold plated silver with white and black cultured pearls, or the "Golden Reef", in gold plated silver with cultured white pearls and aquamarine stones. The collection is available at most of our retailers and online. We are also very excited about the Valentines capsule collection that will be launched soon, as it will include a fine jewellery line especially created for Valentine's day.
– What shall we expect from Roqaya's Rocks?
Beauty, strength and craftsmanship will always be points of strength. Roqaya's Rocks will continue to create with its own distinct style, providing its customers with the best quality and gaining their appreciation.