Britain hosted the first of the 'IRAQ CONFERENCE FOR TRADE AND INVESTMENT (ICTI) 2017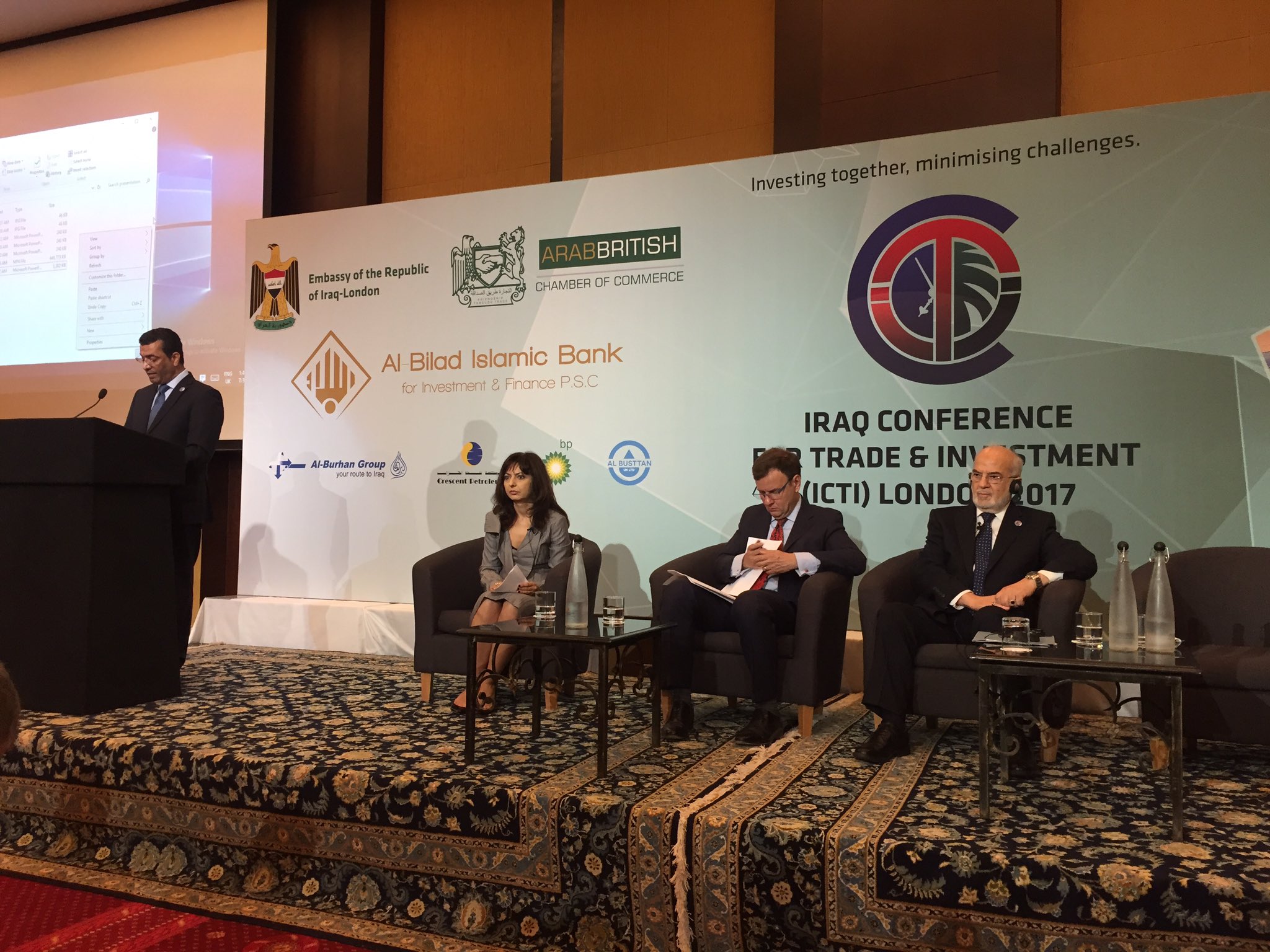 The conference was attended by a number of Iraqi ministers and officials, including H.E. Dr. Ibrahim Al-Eshaiker Al-Jaafari Iraqi Minister of Foreign Affairs, H.E. Jabar Al-Luaibi Iraqi Minster of Oil, HE Dr. Salman Al-Jumaili Iraqi Minster of Planning, H.E. Dr. Salih Husain Ali Al-Tamimi Ambassador of the Republic of Iraq to the UK, Dr. Afnan AlShuaiby Secretary-General and CEO Arab-British Chamber of Commerce.
And from British side, The Rt Hon Greg Hands MP, Sir Jeffrey Mark Donaldson, PC, MP, Baroness Nicholson of Winterbourne, Prime Minister's Trade Envoy for the Federal Republic of Iraq and President of the Iraq Britain Business Council (IBBC), , as well as a group of businessmen from both countries.
The conference, which run for two consecutive days, (3-4 /07/2017), discussed  the economic and investment side of the post ISIS phase, and highlighted that Iraq is open for business and is potentially a high return market in which to invest and do business.
Commercial opportunities are huge as the country rebuilds its infrastructure and main institutions. This conference facilitated face-to-face discussions with key decision makers, Iraqi ministers and delegations ready to share their vision and the opportunities that exist in the Iraq market across all the major sectors.
KEY TOPICS
– Iraq's oil industry and renewable energy
– British bank guarantee and investment financing
– The 2017 investment map in Iraq
– Trade and Industry
– Transport and railways sector
– Health and education
– Visas and the protection of international investors.