Bulgari resort to open in Dubai in December 2017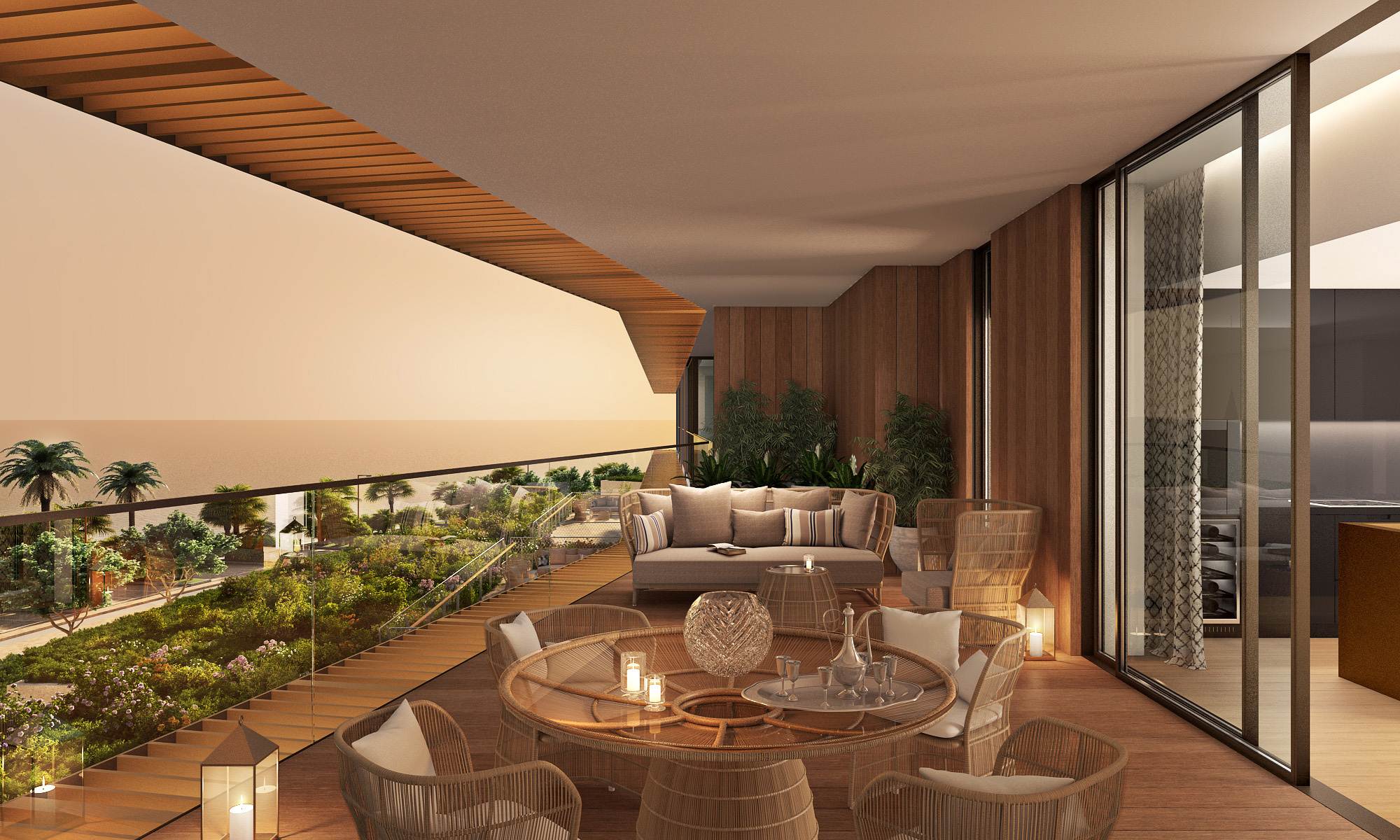 By Francesco Lo Bello
A new Bulgari resort is set to be inaugurated in Dubai on 7 December. Designed by Antonio Citterio Patricia Viel and Partners, the famous Italian architectural design firm, the complex will feature 100 rooms and 20 villas. Each accommodation faces the stunning views of the Arabian Gulf and Dubai's futuristic skyline, and is furnished with the most prestigious Italian luxury brands. The built-up area of each villa ranges from 175 to 540 square metres, with the possibility to join two or more of them.
The architectural landscape of the complex reflects Mediterranean influences with its boulevards and luxuriant gardens, while the building will show the beauty of Italian marble with coral-inspired motifs, a reference to the marine environment of the Gulf.
The Bulgari Resort Dubai covers an area of 1.7 million square feet, which also includes a marina with six restaurants. It is the fifth complex to be opened by the Bulgari group, after Milan, Bali, London and Beijing, and two more are due to be opened in Shanghai in 2018 and Moscow in 2020. The resort is also expected to become the world's most expensive hotel, which means that its rates will have to be higher than those of Dubai's famous Burj Al Arab hotel, whose deluxe rooms cost approximately £2,140 per night.
This luxury complex is the result of a partnership between Bulgari Hotels and Resorts and the Emirati Holding Meraas. It is located in the newly-built Jumeirah Bay, a seahorse-shaped artificial island connected to the mainland by a 300-metre bridge accessible exclusively by resident and their guests from Jumeirah Beach Road.
To all those who want to live permanently on the island, the Meraas group offers the possibility to buy one of the 165 flats, 8 penthouses and 15 mansions located by the marina. In addition to that, 50 mansion plots are currently on sale.