UAE embassy in London celebrates 46th National Day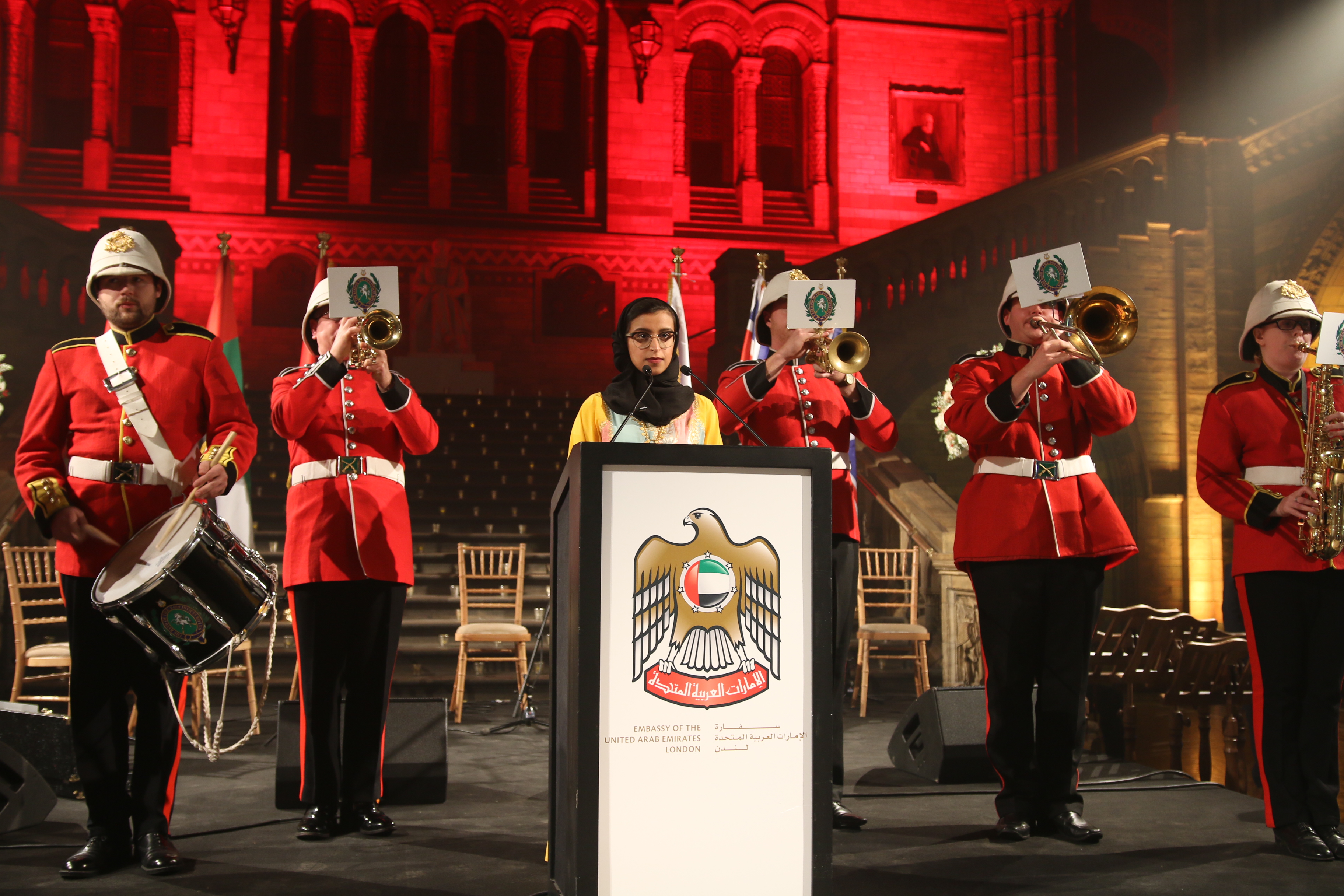 By: Francesco Lo Bello
The embassy of the United Arab Emirates in London has held a celebration to mark the country's 46th anniversary from its foundation.
The event took place at the Natural History Museum in Kensington, on 29 November. The country's ambassador, His Excellency Sulaiman Hamid Almazroui, delivered a speech highlighting the special relations between the UAE and the UK. He also mentioned the two countries' intense trade and investment activities as well as the high number of Emirati students who pursue higher education in Britain.
The ambassador's speech was followed by that of the Minister of State for the Middle East at the Foreign & Commonwealth Office, the Rt Hon Alistair Burt MP, who spoke about the importance of the UAE-UK relations, their common strategic vision and their partnership in matters related to trade, common policies and culture. The Minister also expressed his joy and pride in taking part in the celebration.
The guest list included the UAE Minister of Infrastructure Development Abdullah Belhaif AlNuaimi, several Arab and other international ambassadors, a delegation of state members of the International Maritime Organization and Emirati businessmen and students living in the country.
During the evening, screens showed images and videos of the country's history and achievements. Awards were granted to both excellent students and embassy staff who have carried out special efforts in the last year, while commemorative gifts were offered to the guests.