a contemporary art exhibition is giving voice to a 'new generation' of Saudi talent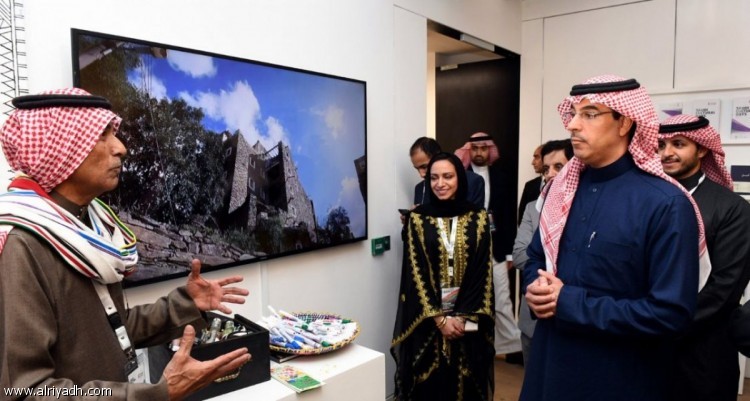 A new generation of creative talent transforming Saudi Arabia's art scene unveiled its work in London.
Short films and photography by some of the Kingdom's most promising artists went on display at a major new exhibition in Berkeley Square, in Mayfair.
One of the event's organizers, Ahmed Al-Maziad, hailed the exhibition as the "beginning of an international era" for Saudi creativity. "There is so much talent that hasn't been shown," he said.
Some of the biggest names in contemporary Saudi art are represented through exhibits on two floors of the Phillips gallery and salerooms. Their works are featured alongside traditional pieces that convey the breadth of creativity in the Kingdom.
"What better way to give people a true sense of the real Saudi Arabia than through its artists?" said Raneem Z. Farsi, one of the exhibition curators.  she said the display is one of the first in a series to promote Saudi culture in Europe.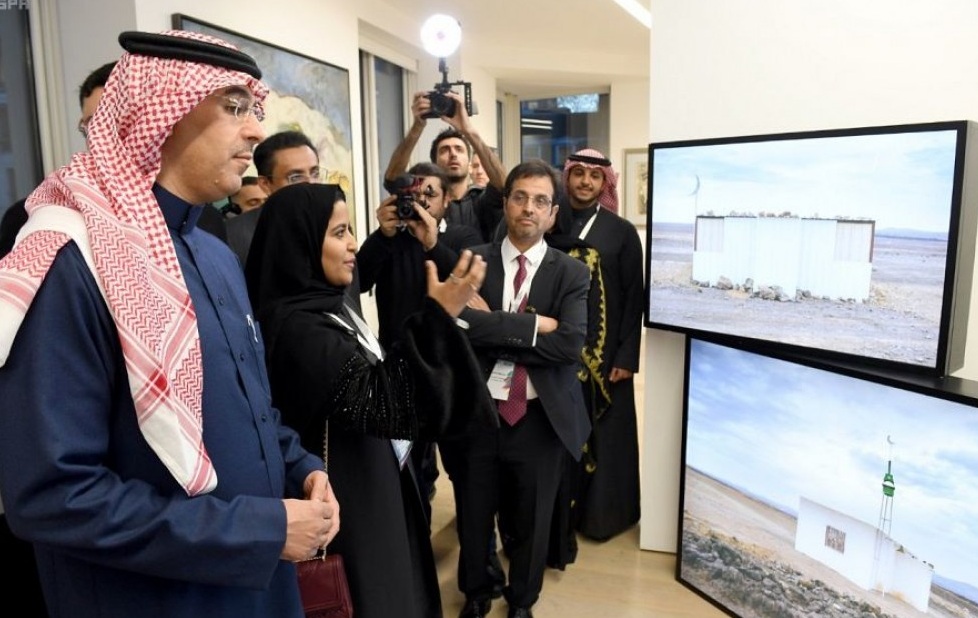 "People are looking at our contemporary arts scene like it's a new trend, but we have a deep-rooted culture of creativity, and art is a very important part of that.  "We have so much talent, so much to offer, and this is just the beginning."
The event was organized by Saudi Arabia's General Culture Authority (GCA) in cooperation with the Prince Mohammed bin Salman bin Abdulaziz Foundation.
A large section of the exhibition has given over to examples of Alqatt Alasiri art, one of Saudi Arabia's most distinctive handicrafts. Used by the women of the southern Assir region to decorate the walls of their homes, this historical art form, which dates back several hundred years, was added to the UNESCO list for intangible cultural heritage in 2017.
Ali Moghani, whose wife runs a small Alqatt Alasiri museum in their hometown of Rijal Almaa, said: "We have been working for 20 years to show the world this kind of art and now, with the GCA's support, we hope it will become a school of art in its own right."
The exhibition's three-day program featured music performances by Saudi bands in a variety of genres, as well as film screenings that include the award-winning Saudi movie "The Bliss of Being No One" as well as "A Colorful Life," a documentary produced by the GCA exploring female empowerment, which will be shown on March 8 to coincide with International Women's Day.
With new tourist visas opening the Kingdom up to visitors, the exhibition also offers insights into some of the country's most extraordinary attractions via virtual reality tours of famous Saudi sites, including Makkah, Mada'in Saleh and the historic village of Al Diri'yah.
Other highlights include a photo exhibition chronicling a visit to Saudi Arabia in 1938 by Princess Alice, the youngest granddaughter of Queen Victoria and the first member of the British royal family to visit the Kingdom.