Kuwait embassy in London celebrates its 57th anniversary of independence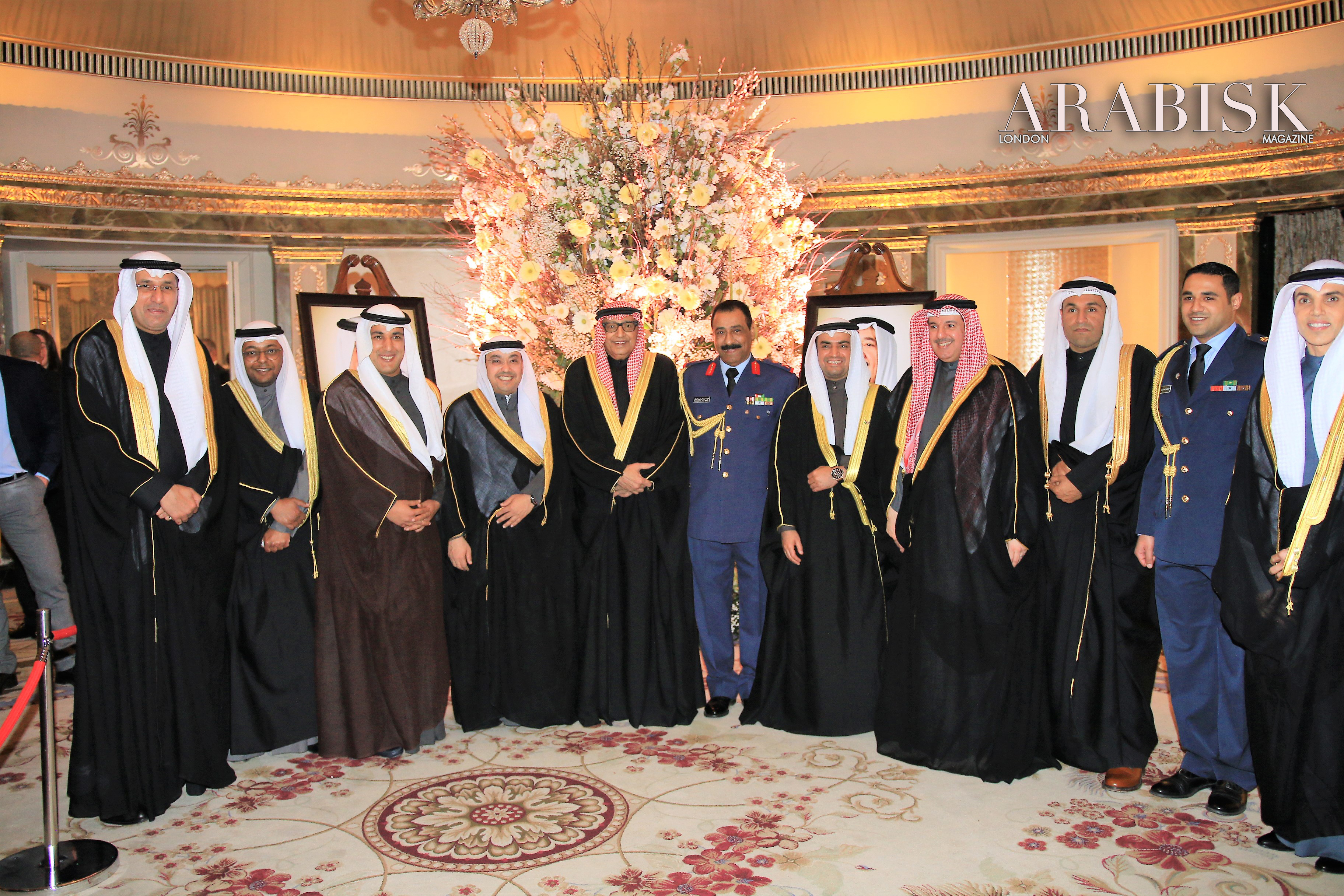 On Thursday The Kuwait embassy in London celebrated its 57th anniversary of independence, 27th anniversary of liberation and the 12th anniversary of His Highness the Amir Sheikh Sabah Al-Ahmad Al-Jaber Al-Sabah's at the dorchester hotel in Park Lane  in the presence of a group of Arab and foreign officials and diplomats accredited in those countries.
The Ambassador of the State of Kuwait to the United Kingdom Khalid Al-Duwaisan held a reception attended by a number of British political, economic figures and members of Arab, Islamic and foreign diplomatic missions accredited in London.
On this occasion, Ambassador Al-Duwaisan Asma conveyed greetings and congratulations to His Highness the Amir Sheikh Sabah Al-Ahmad Al-Jaber Al-Sabah, Crown Prince Sheikh Nawaf Al-Ahmad Al-Jaber Al-Sabah and HH Sheikh Jaber Al-Mubarak Al-Hamad Al-Sabah, Prime Minister.
Al-Duwaisan told Kuwait News Agency (KUNA) that the presence of large delegations of British personalities and Western and Arab diplomats to share the joy of the Kuwaiti people on their national day reflects the respect and appreciation the world has for the Kuwaiti leadership and its people.
"Kuwait has excellent relations with Britain in various fields and the Kuwaitis will not forget Britain's fair and pro-Kuwait positions throughout history," he said.
Ambassador Al-Duwaisan affirmed that the State of Kuwait has an active and distinguished role in regional and international events, and this is recognized by all the countries of the world, expressing the hope that the Kuwaiti people will always enjoy prosperity, harmony and stability.