Qatar celebrates its National Day at London's Savoy Hotel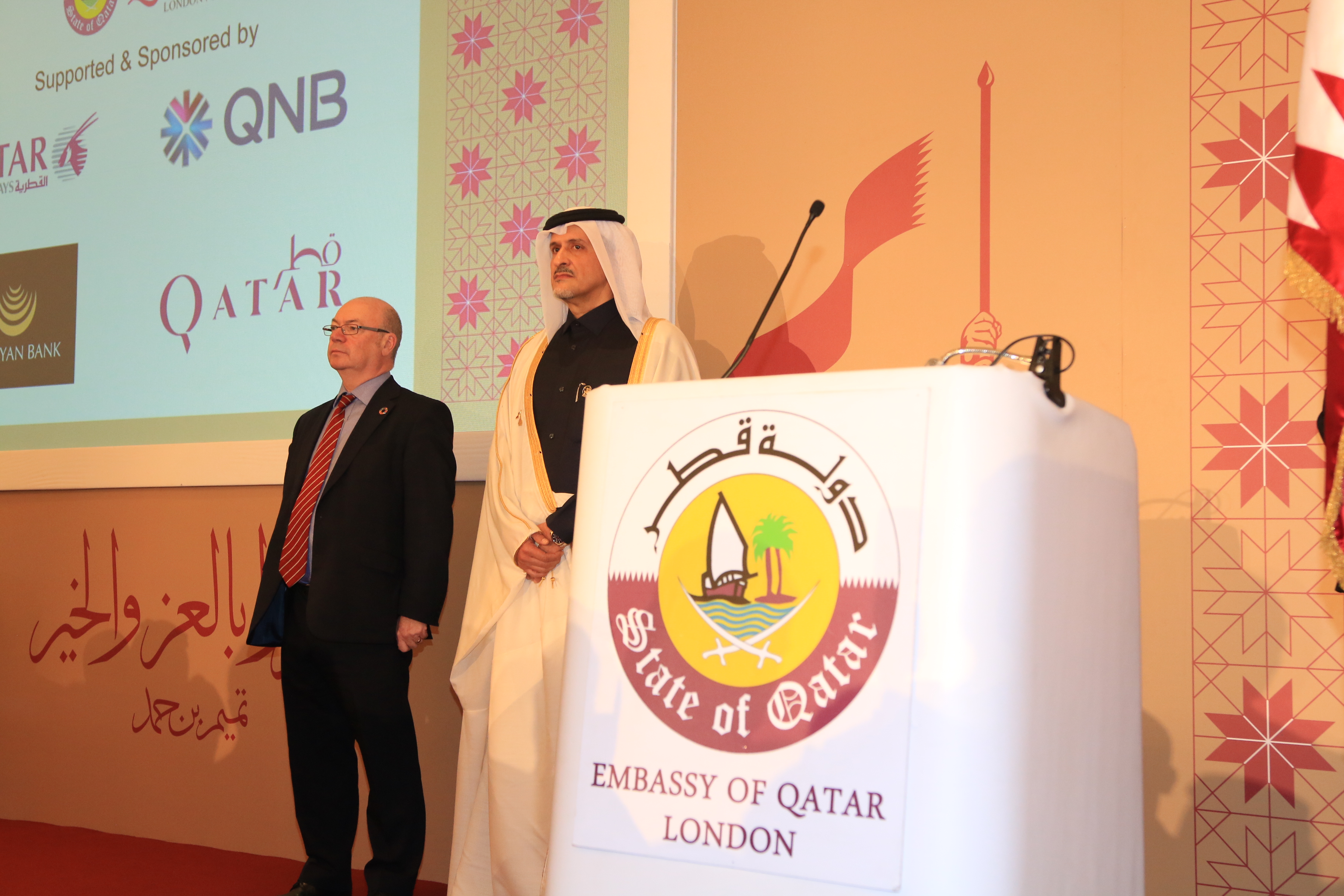 Francesco Lo Bello
Celebrations were held at London's Savoy Hotel on Thursday 14 December, on the occasion of Qatar's national day. The event was hosted by the Qatari diplomatic mission to the United Kingdom, represented by His Excellency Ambassador Yousef Al-Khater.
During the gala, the Ambassador delivered a speech praising the special relationship that unites his country and the UK and unveiled a painting by the Qatari artist Nasser Al Attiyah which depicts the flag of the two countries holding their hands as a sign of friendship.
A special and strong relationship between Qatar and the UK was also the topic of the speech delivered by Minister of State for the Middle East at the Foreign & Commonwealth Office, the Rt Hon Alistair Burt MP.
The event also saw the participation of the UK Under Secretary of State for Defence Procurement, Harriett Baldwin, who revealed the formation of a UK-based joint Typhoon squadron which will integrate and train Qatari personnel.
Other important guests attended the ceremony, including the Iraqi Ambassador HE Dr Saleh Altamimi, the Kuwaiti Ambassador HE Khaled Al-Duwaisan, the Iranian Ambassador HE Hamid Baeidinejad, the Turkish Ambassador HE Abdurrahman Bilgiç, the Russian Ambassador HE Alexander Vladimirovich Yakovenko, Omani Ambassador HE Abdul Aziz Alhanai and several British MPs.
The celebrations were also accompanied by Qatari traditional music and dances.