Exclusive Interview with Iraq's Minister of Higher Education Abdel Razzaq Al-Issa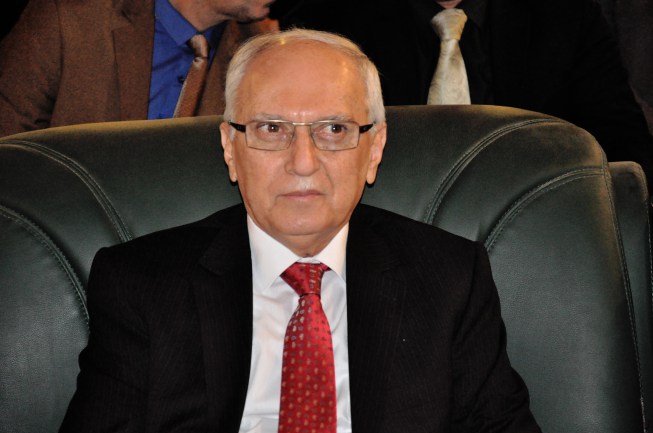 Iraq's Minister of Higher Education: We look forward to foreign openness to attain development and betterment in the Iraq's educational process
In conjunction with the Conference of Higher Education for Iraq's development organized by London's Iraqi Embassy, Arabisk London Magazine was honored to get an exclusive interview with Iraq's Minister of Higher Education Abdel Razzaq Al-Issa. The event was attended by representatives of several governmental and private Iraqi universities, along with British academic and political personnel.
What are the major challenges facing scientific research in Iraq?
Unfortunately, the wars that took place during the 80s and 90s in Iraq took its toll over higher education in the country causing a major setback. Luckily, a rise in scholarship programs and openness amongst professors and academicians towards the outside world helped higher education in Iraq to take a leap forward. This was due to the support given to Iraq during 2003. However, ISIS's entry to several regions in Iraq and the financial crisis caused in the country by the deflation in oil prices led to a halt in several accredited scholarship programs set for the qualification of higher education students, this included medical, engineering and drainage labs rehabilitation programs.
Times higher education university rankings described Iraqi educational curriculums as outdated. Is the ministry working on curriculum development currently?
Iraqi universities have worked since decades under the annual system. However, recently universities started operating using credit hours. As a matter of fact, there is an ongoing process set to update the educational curriculum under a strategy set in 2013 entitled "The National Strategy for Education". So, there is a continuous process of upgrading for our curriculums taking place. Regardless, we hope that there would be a link of communication between us and the Times organization to hear their observations in order to further develop our educational curriculums in Iraq.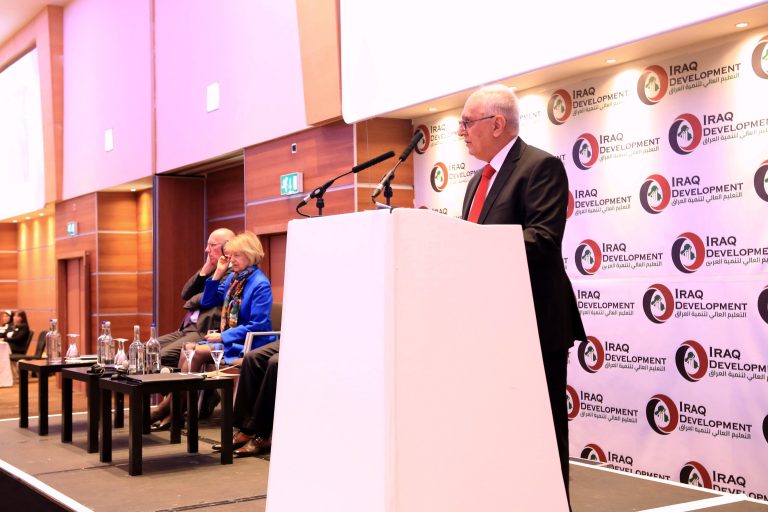 How would you describe the reality of higher education in Iraq today?
Today; after regaining Iraq from the hands of terrorist organizations, we have started reinitiating several scholarship programs. We are rebuilding 16 Iraqi universities and the Cabinet ministries approved allocating funds in support of laboratories. Additionally, we are began preparing for a new strategy aimed at restoring the position of the Iraqi educator appropriately. It is also worth mentioning that Iraqi universities have indeed become a participator in global classifications.
What is the importance of participating in this conference?
We have come to London to open lines of communication with British institutions along with Iraqi specialists living in Britain. We believe that collaboration between specialists inside and outside Iraq is vital to attain a proper evaluation of the Iraqi educational programs. We have independent Iraqi programs, curriculums and scientific research in need for evaluation and reviewing. We also believe in knowledge economics, which means that if we attain quality in our educational institutions and its product and produce, it will be reflected on the remaining country's institutions. The students of Iraqi education are invited as volunteers to work in all Iraqi institutions to attain Iraq's renaissance. This conference also works on findings contrasts and evaluations amongst programs accredited by the Ministry of Higher Education in Iraq and British scientific institutions.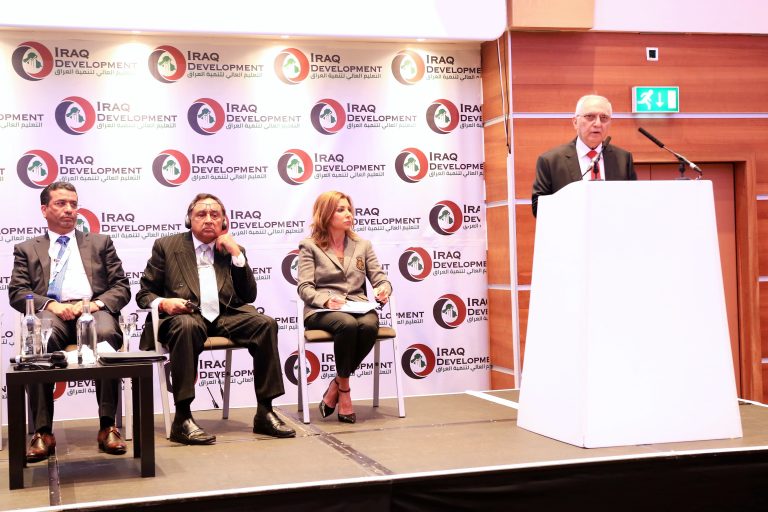 The political situation in Iraq is common knowledge to all. Will you be able to neutralize the educational system away from political polarization happening in the Ministry of Higher Education?
We have been calling for keeping politics out of academic institutions; this has been partially achieved indeed. We had academicians entering the political battle during the last elections in Iraq, however, penalties were imposed on every individual using the educational institution as a leverage for votes. Hence, in this manner, we have distanced political interventions so that the university would remain as a place for science and culture only.
What would be your advice for Iraqi students and academicians inside and outside Iraq?
We hope that our students studying in the United Kingdom and all over the world to work hard and with devotion to complete their studies so that they can pursue other educational programs. We have launched last year a 100 educational expeditions, and this year we have launched 200 educational expeditions despite the financial crisis caused by the halt in expedition programs. The educational expeditions and scholarships launched were set to mirror the needs and the rare specialties that aren't common in Iraq.
What is the message that you are trying to deliver through this conference?
We want to maintain a dialogue with Iraqi academicians outside Iraq, and especially in the United Kingdom. We are keen on having a communication process that will evaluate and highlight the problematic academic issues in Iraq and work on solutions with Iraqi academic institutions and with the Higher Education Ministry in Iraq as we believe that we are in need to all the help we can get to rebuild and develop Iraq.
What would you say are the most important agreements reached during this conference?
We were able to sign an agreement with AMAR humanitarian foundation which is specialized in treating children suffering from cancer. AMAR Foundation is expected to adopt a number of research projects aimed at providing solutions to problems taking place in Iraq. On the institutional level, AMAR Foundation will be collaborating with the Higher Education Ministry in order to support higher education students with obtaining their degrees in specializations that would help treat cancer. Furthermore, AMAR Foundation will provide direct support to children suffering from cancer disease.
Give a final word to Iraqi professional and intellects.
We hope that each Iraqi working in educational and academic institutions to double their efforts in order to continue their journey towards knowledge and their exposure towards modern issues. We hope that they would solely depend on scientific programs, putting aside any opportunity for negativity that may present itself. We also advise them to keep politics away from educational and academic institutions.