Lebanese former prime Minster F. Siniora is a keynote speaker at ABA annual gala dinner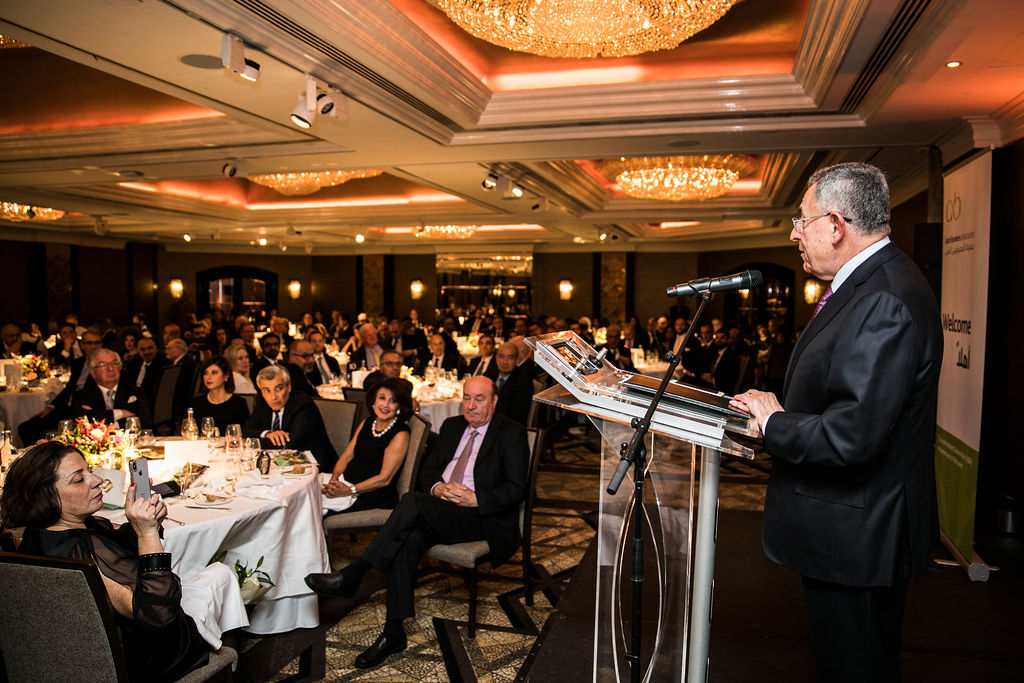 The annual Gala dinner is the premier social event for London's Arab banking community. This year more than 250 members and their guests came to see Nemeh Sabbagh, the CEO of Arab Bank, receive our award for Distinguished Service to Arab Banking, and to hear the keynote address from H.E. Fuad Siniora, the former Prime Minister and former Finance Minister of Lebanon.
Guests were entertained by magicians who circulated among them both before and during the dinner, and later by Donimo, a magician whose performance rises above cultural and linguistic boundaries.
In his welcoming remarks, ABA CEO George Kanaan noted the challenges that continue to face the Middle East but he also described the resilience of Arab banks in London and the continued success of the Arab Bankers Association. He noted that this year's honouree, Nemeh Sabbagh, is the nephew of one of the founders of the Arab Bankers Association, Munir Haddad.
In his speech of acceptance, Mr. Sabbagh stressed the importance of taking a long term view and of gaining and keeping the trust of clients and customers.
Andrew Cunningham, the ABA's Editor in Chief, introduced Fuad Siniora, noting that Mr. Siniora deserves a large part of the credit for the reconstruction of Lebanon since the civil war and for the country's current prosperity.
Mr. Siniora gave an overview of the political environment in the Middle East, inlcuding the efforts of the Iranian government to fill the gaps in the region that have been created by the collapse of the Iraqi state. He spoke of the continuing sore of the Palestinian issue and the need for western powers to engage constructively in the region.
The Gala dinner is one of four social events that the Arab Bankers Association holds each year. The others are the Eid party at the end of Ramadan, the summer party and the Christmas party. These complement the technical events that are held on banking and financial issues of interest to members.