60,000 visitors in the 45th Mid East Watch and Jewelry Show in Sharjah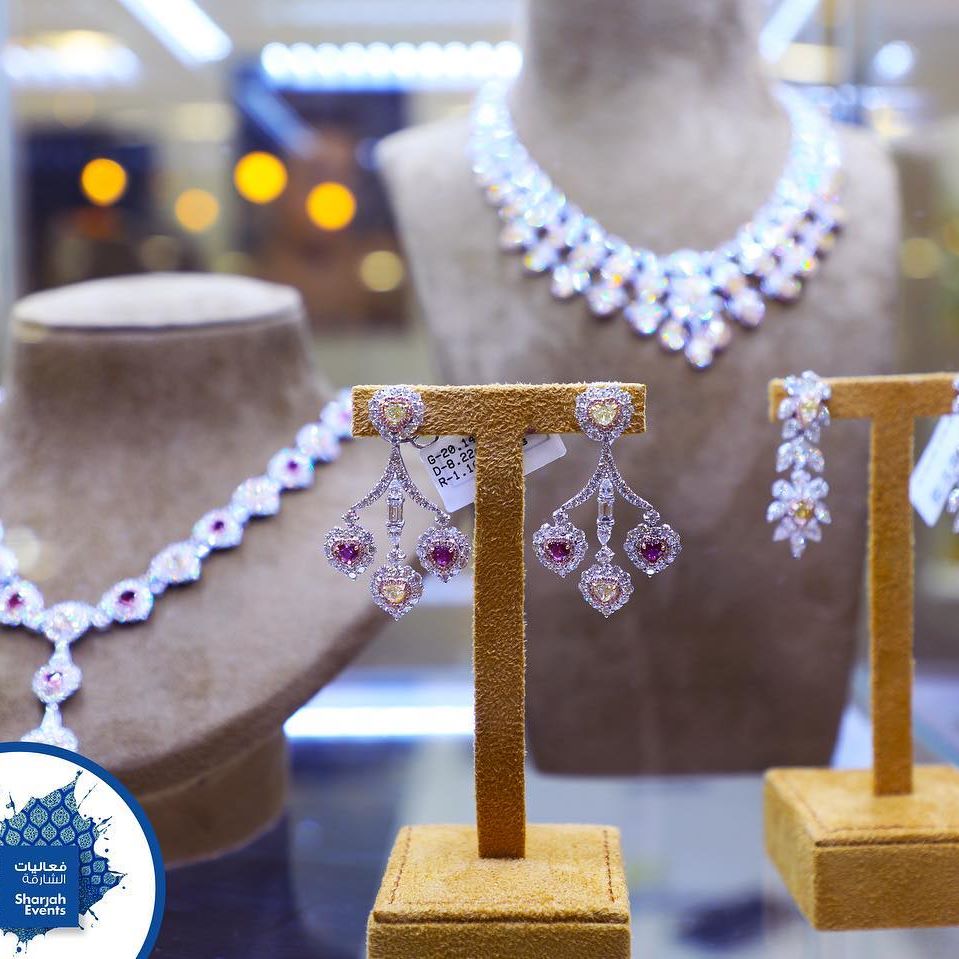 By: Shiffa Alaa
On the 2nd of October, Expo Center Sharjah hosted the 45th Mid East Watch and Jewelry Show that ended its events on the 6th of the same month. The show is considered an international event while regionally it's viewed as a-one-of-a-kind. It was held on a 30,000 meter area, and included the participation of 500 different international and local brand names and companies which in return reflected in a 60,000 visitors for the turnover.
During the show, the latest watches and jewelry designs; made from gold, diamond and precious stones, were displayed. High-end designers and businessmen specializing in luxury watch and jewelry design came from all over the world to participate in the event. Participators included designers and businessmen coming from the United Kingdom, Japan, Russia, USA, Latvia, Lithuania, Saudi Arabia, Pakistan, Jordan, Bahrain, Turkey, Taiwan, Yemen, as well as dozens of Emirati companies.   
One of the highlights of the events was the designs coming from Japan. Despite their first-time national participation, Japan succeeded in turning heads towards its unique and rare designs, priced, on occasion, at millions of dollars. The head-turners included a 950 diamond in-laid platinum ring weighting 12 grams; along with a necklace made from diamond, platinum, white gold and rare precious gems weighting 140 grams worth collectively USD 2,990,000.
The event, which is sponsored by Saharjah's Chamber of Commerce and runs twice yearly, allows the audience to directly purchase any displayed product. The audience is also given the opportunity to win a number of valuable purchases and enter their names in lucky draws to win gold jewelry sets and other jewels throughout the show. This is in addition to the grand lucky draw – sponsored by the Sharjah's Chamber- that was held on the last day of the event, offering a prize of one kilogram gold ingot for every purchase worth 500 AED.
Said Mohammed AlMedfa'a, CEO of Sharjah's Expo Center, said that he was delighted with the success of yet another run of the Watches and Jewelry Show that was complimented and praised by participating international companies and brand names as well as the audiences and visitors of the event. He added that he is satisfied with the organization, services, decors, the marketing and promotion of the event as well as the facilitation efforts carried out to please the participators in the event. Meanwhile, Sultan Shattaf, the General Coordinator of the Middle Eastern Booth for Watches and Jewelry, admitted that the center has once again emphasized its position as one of the most distinguished events promoting UAE's luxury market and in turn, supporting the sales growth of products such as gold, diamond, luxury watches and jewelry.