Abu Dhabi named the world's leading travel destination in London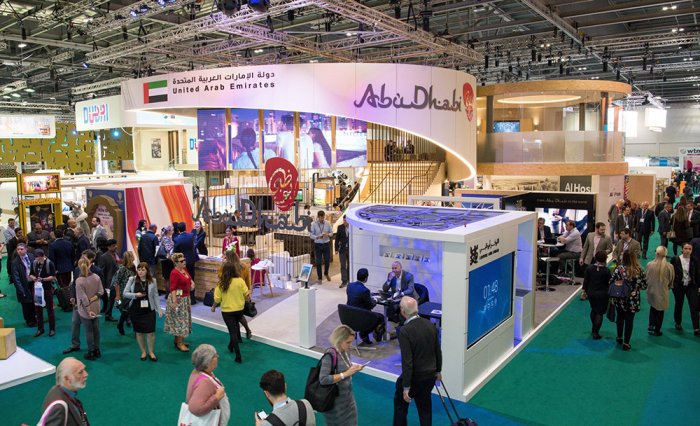 By: Shiffa Alaa
Abu Dhabi, UAE's capital, has been given the title of "World's Leading Destinations" during the World Travel Market 2018 held from the 4th to 6th of November. This award is the only award where travel agents in the United Kingdom nominate and vote on candidates for the title. Jane Dawkins – Abu Dhabi's Tourism and Culture Authority business officer in the UK – received the award on behalf of the emirate.
During the exhibition, a tour was taken by Rawda Mohammed Al-Otaiba – Deputy Head of Mission in UAE's Embassy in the London – in Abu Dhabi's pavilion to review the Abu Dhabi's popular tourist attractions that are being promoted such as Sheikh Zayed Mosque, YAS Island, Louvre Abu Dhabi and Qasr AlHosn which is soon to be launched. Al-Otaiba stressed on the importance of Abu Dhabi's participation in the World Travel Market 2018, adding that this opportunity will attract tourists to the emirate and highlights the site-seeing and tourist attractions there.
Several partners from the Abu Dhabi's Tourism and Culture Authority has also revealed a number of programs and promotions aimed at increasing the tourism count from the British market specifically and European markets in general. In addition to that, the partners emphasized the importance of the British tourism market as most tourists and guests received by them come from the UK.