The Fourth Gallery Hiba exhibition promoting Syrian arts in Beirut
Gallery Hiba,founded in London in May 2016, aims to showcase artworks and organizing  art exhibitions in Europe and the Middle East. One of the objectives of the project is to present the Syrian arts and to create a gallery that takes care of talented artists and contributes to creating a Fine art space These include all the Syrian artworks that have not received sufficient media coverage.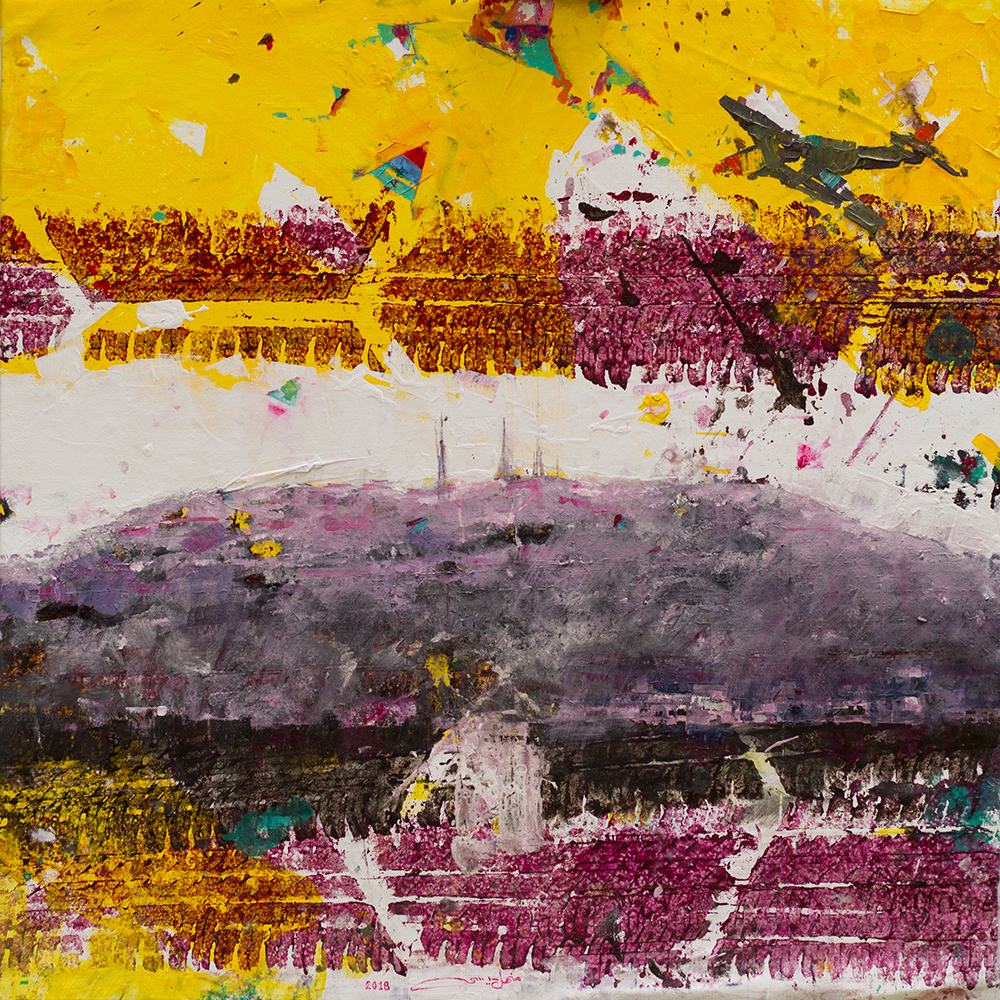 Its fourth exhibition is taking place for the first time outside Britain, the works of Syrian artist Manhal Issa were chosen to highlight the event. This would be the first time for the artist's work to be displayed in the Middle East since 2000. Manhal Issa's works creates a blend between the contemporary arts, sculptures and photography which distinguishes him from other Syrian artists living abroad. He has been presented with several awards, and is currently teaching in several French institutions.
The collection presented entitled "Torn" – which will be exclusively exhibited in Beirut by Gallery Hiba on the 13th of October 2018 – is a reflection of a new artistic approach  consisting of 20 vibrant artistic paintings. These artworks, presented by Issa on medium square dimensions, were an expression of the artist's torn inner feelings. In his work, several ideas are portrayed that reflect Issa's artistic perspective. These ideas include the artist's sense of belonging, his artistic freedom and the reality of his artwork. He also presents a physical and geographical dimension to his dreams and ambitions away from his homeland, and the sense of connection he has with his roots, and his constant feeling of longing for his motherland.
Location: SV gallery, Saifi Village
Opening: 13th October 6 PM – 8:30 PM
Daily: 10 AM- 6 PM