Arabisk London Interviewing Kuwaiti Writer Bothayna Al-Essa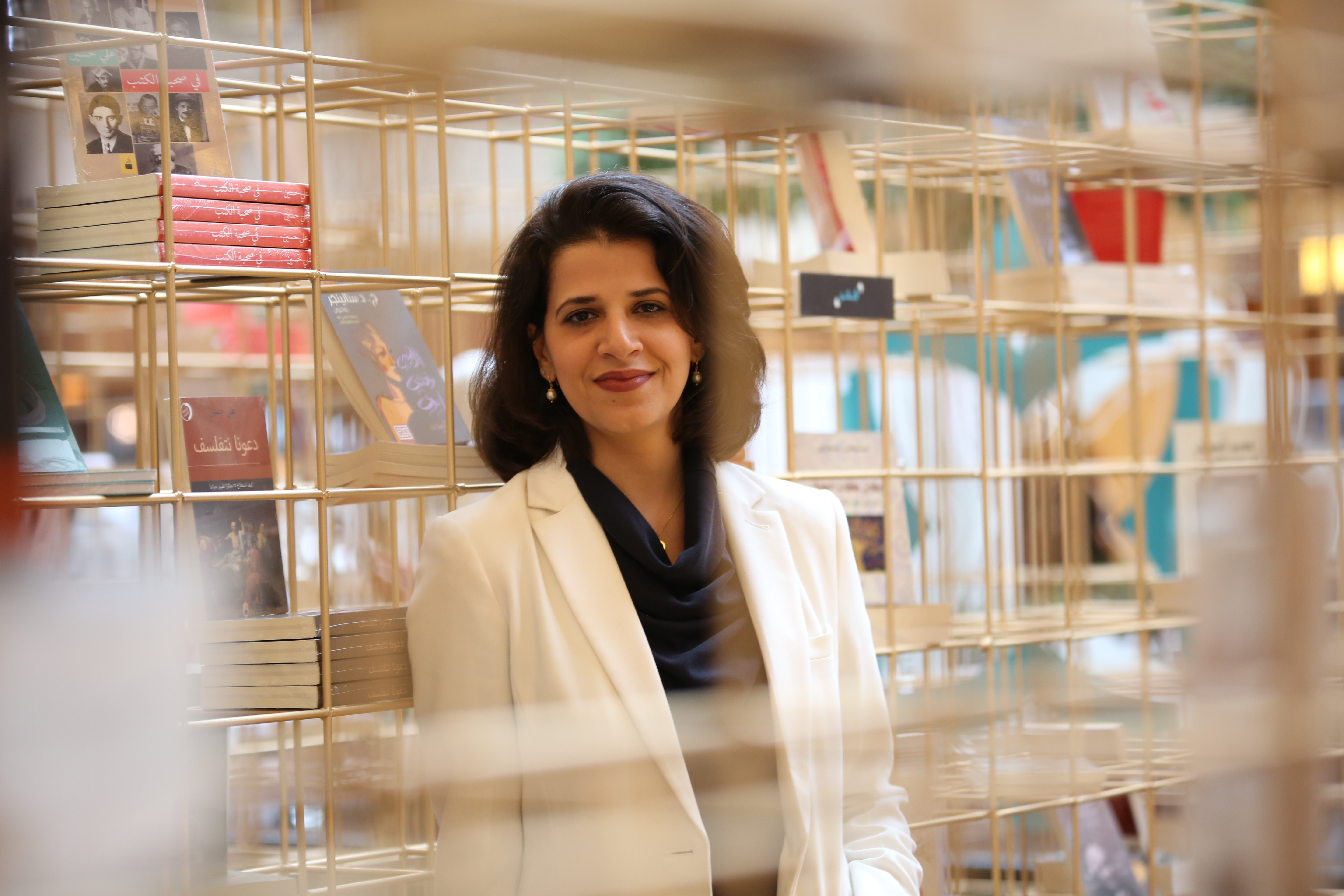 Interview By: Sarah Amr
Despite your young age, you are the author of 8 prize-winning novels. What's the secret behind your excellence?
Thank you for your kindness, however, I wouldn't describe myself as excellent, especially in the field of creative writing; because every writer is a unique voice; or I'd like to think that at least. Nevertheless, I would say that there were factors that helped me discover my voice. I am supposedly a great listener; whether with people or with books. I was also lucky enough to start early; I was in love with words since I was a child. I didn't find a difficulty when dealing with language, and I believe that this is a privilege given to me by my family who was keen on me memorizing the Holy Quran.
Would you tell us why you published most of your works through Lebanese publishing houses?
Well, that's because Lebanese publishing houses ensure a wider scope of distribution, in addition to its being deeply rooted in the field of publishing and would deliver my books to readers worldwide.
How would you criticise the literary censorship in Kuwait? And did it cause a barrier against your presence in the country?
Censorship is an absurd and backward concept. It places a huge amount of guardianship over freedom of knowledge, the dissemination of information along with the freedom of literary choice. To criticize any existing system indicates that it is indeed scalable. The problem here is that I reject the core principle of censorship, to begin with. Books are objective alternatives to man, to prevent the publication of a book is similar to detaining protestors, activists and people who adopt different views. Nevertheless, censorship isn't a barrier Infront me, however, it's a true barrier against my nation, and we must overcome it.
What are the key challenges faced by Arab and Kuwaiti female novelists in your experience? And how can she overcome them?
I believe it's the same challenges faced by fellow females in any field. Female writers need to challenge their community in order to claim their right to write and publish. Not to mention they need to challenge the wider scope of the community which thinks that women are incapable of being writers; a naïve community that wonders how can a woman write such a novel? In a way of another, female writers always feel they are being tested and that they need to constantly prove that they have what it takes. And who knows, maybe that is how male writers feel as well! You are always speaking about freedom of speech in Kuwait and other Arab countries.
Where do you get that bravery and strength to speak about such matters?
I think I am just furious. This fury makes me say all these thoughts that can bother the regulation system and in return make my life as a writer much harder. Maybe that's the case.
In your opinion, are Arab female novelists worthy competitors in the field of global literature?
The best answer to this question is to remind readers of Jokha Alharthi who recently won the 2019 Man Booker International Prize.
What are your foremost ambitions in the field of literature?
I hope that I would write a novel that resembles my childhood, I don't know why I seem to find this extremely difficult.
Would you give us an exclusive for Arabisk London Magazine regarding your ongoing literary works?
Soon, I will be publishing a new novel in the Arab Publishing House for Sciences and Distribution. I am also working on a visual book (not necessarily for children) with the beautiful Zahrah AlMahdy. This is a brand-new experience for me actually.