Fouz Al- Fahd: My Family and believing in own self are the secret of success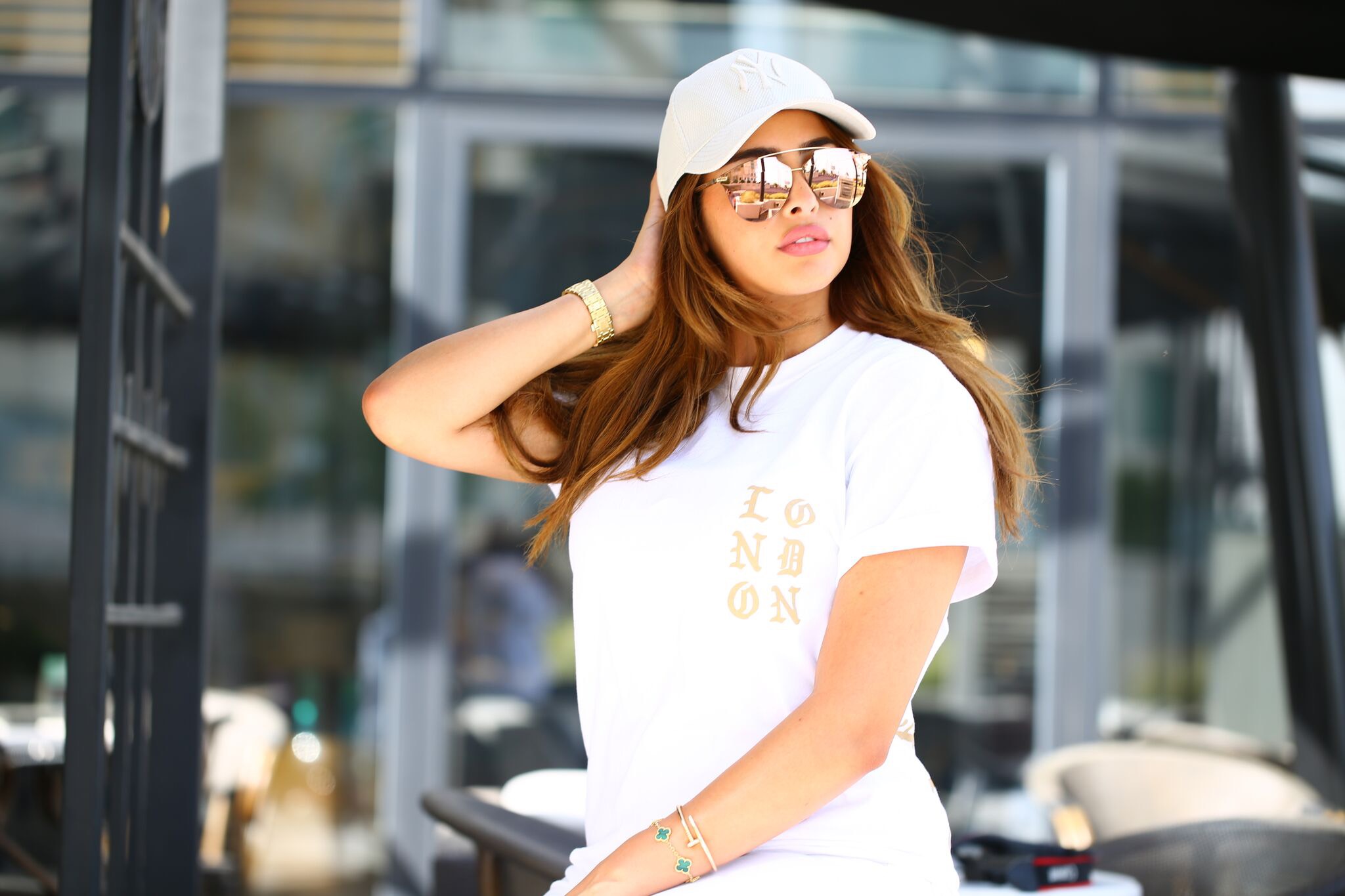 Interview: Sarah Amr
Fouz Al-Fahd, she has made a name for herself and won significant fame since her appearance on social media accounts in just four years. Today, she became a branded Instagram fashionista and make-up artist, and she has her own line of beauty products. Arabisk London got an interview with her to highlight the factors of her successful and one-of-a-kind journey.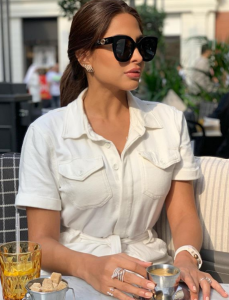 – You graduated from the British School of Kuwait, and got your university degree from Gulf University School of Technology majoring in Finance, when did you decide to shift your career to beauty care products?
Makeup has always been a passion of mine, I loved everything about makeup since I was very young. But I never really started playing around with makeup and grasping the different concepts until I graduated high school.
After graduating from university, I worked a regular job at one of the universities here in Kuwait. During that time, I created my Instagram account and simply showed what everybody else did, their interests! Mine was of course, makeup. At that time, the idea of becoming famous on Instagram and pursuing your dream through this platform was never there.
Then months go by and I started to see a growth of following. This never meant much as I never really knew what outcome I might get from it. Till one day someone approached to promote their local business. I was amazed as this was something I never expected.
Later, I realized with the rise of interest and following that I am getting, I might just actually be able to pursue things I thought seemed impossible. At this point I decided to take the risk and quit my job to pursue my dream full-time. Something I thank myself and family every day for!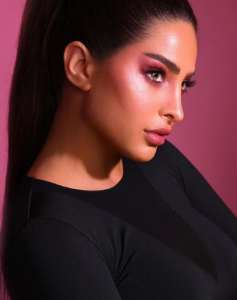 – How did your family support you in achieving your passion in the field of beauty care?
They were and still are very, very, very supportive. I couldn't ask for better support. As much as no one understood why I would quit my job, including myself – to work on a full-time job (which really wasn't a job back then) they still believed in me, more than I actually believed in myself. They are also involved with my day to day business from day 1.
– Apart from beauty care and fashion, what are your hobbies?
Relaxing. Is that a hobby? Honestly I love taking time off, enjoying people around me, not thinking much and just having a good time. As for actual hobbies, I don't know really… Shopping?
-Tell us more about The Real Fouz, how did it start, and what were the challenges you had to overcome?
As you know, all of this was new not just to myself, but to the whole region. The idea of reaching out to so many people from your living room was new, but also reaching many others in other countries as well was crazy to me. With this came many responsibilities. But after the growth of "The Real Fouz", the main challenge I feel was the pressure. It gets tough sometimes. But you live, you learn and grow past any challenge if you truly believe in yourself and your vision. Again, my family is my backbone. They make it easy for me to deal with anything I face in this journey.
– How did you gain fame on Instagram, and what would be your highlight message to women your age?
I was one of the lucky ones, I was in the right place at the right time… I'm very glad and proud of how things took place. My highlight message would be to always believe in yourself and never compare yourself to anyone. We are all living through our own journey, never underestimate what you can actually achieve, it's crazy.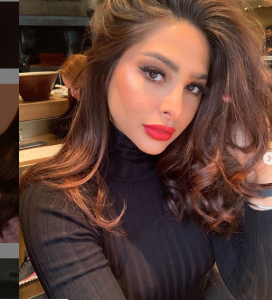 – What do you think of the role played by Kuwaiti women today? And what are your future aspirations for Kuwaiti women?
I love it. It's very inspirational to see many women not only from Kuwait, but from this region, stepping up and believing in themselves and going on to do phenomenal things. No one would've believed any of this 5 years ago.
– What are your goals towards your brand, and how does your professional journey go from here?
I've been working on ByFouzBeauty for more than 2 years now… This has been a long time coming. I have a great team who are very experienced in all fields that a beauty brand needs. The response was something I wouldn't have even dreamed of, honestly. I was very afraid of taking this step as so much depended on it. But the results are just phenomenal, I am extremely proud of how this brand is taking off. ByFouzBeauty is my biggest project to date, it is a project I am completely focused on.
We have incredible things coming this year and in 2020, I cannot wait to share! I have been getting many emails regarding when the brand would be available globally… I cannot speak of anything yet but I just want everyone outside the Middle East to know that we have definitely not forgotten about you and we will be coming to you soon.
– You are very attached to the UK, what is the secret behind that?
As crazy as it is, coming from the Middle East, not having much sun is something I actually look forward to! The food, the shopping, the streets… I just love taking time off work in the UK.