Rasha Albeick: Hijab is no Barrier to Be a Fashion Model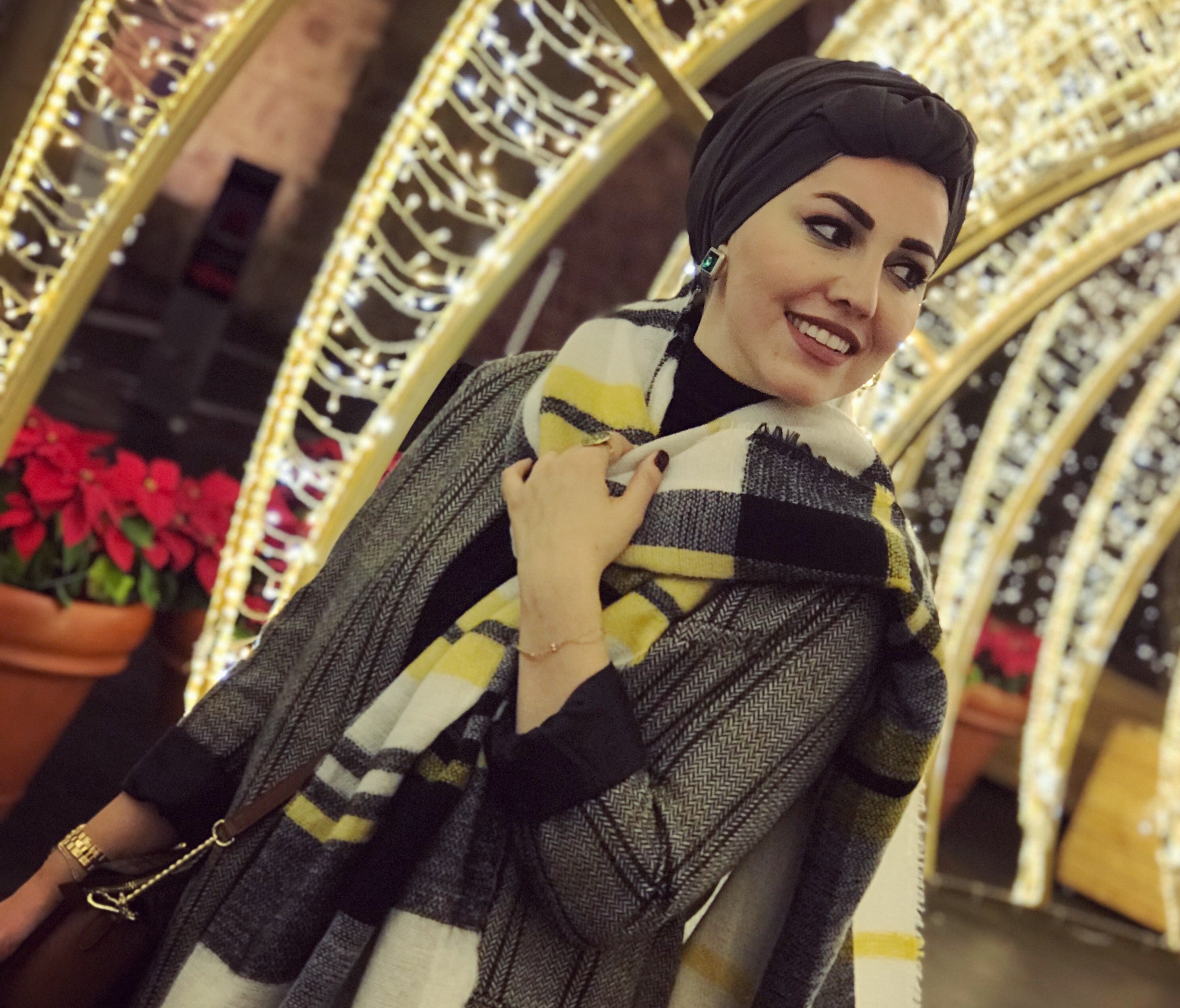 interview by: Sarah Amr
Rasha Albeick is One of the modest fashion models, based in Dubai, who succeeded within two years in putting her mark on social media platforms, has the ambition and passion to overcome the difficulties and challenges, Arabisk London  Magazine enjoyed the interview with her.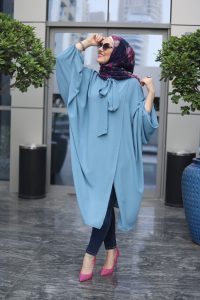 – tell us about your first steps in the Modest Fashion world, and how you describe them?
as you know I started modest fashion when I decides to challenge my self and all people around me that Hijab is no barrier to be fashionable or elegant, it was very simple, following my own rules of being elegant and simple in the same time, also tried search in networks and social media to keep tabs on fashion platforms both in my area and abroad, Make a habit of checking these pages regularly, and choose the styles that suites my taste of styling.
I can say it was difficult and easy at the same time, difficult cause any start will be difficult to prove your self, and easy compared to now since I have a lot of followers and I need to keep my self in the same level or even better.
-What is your message for the young women who follow you?
please don't ever think that your hijab will affect your dreams, quite the opposite, it will be a big mark for you as a successful Muslim woman, who is wearing hijab and achieving her dreams, and for sure our good ethics with our hijab will speak about our Islam.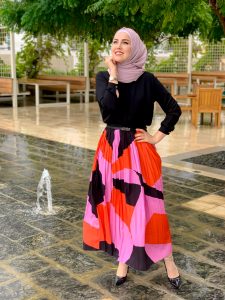 – You are a Beauty clinic manager and a Fashionista at the same time, how do you achieve work-life balance?
believe me, it's very difficult, I'm a full-time job clinic manager, and being with my followers who are my second family now is very important to me, so I'm trying my best to balance.
– What does social media represent for you, and to what extent do you believe in its power?
it's taking all my time, and when I don't have the time to contact with my followers, I feel something missing in my life, and I believe its strong enough to change people minds, life, and the way of thinking.
– After two years of success in the modest fashion world, what are your aspirations?
thanks for saying that, whenever we reach the level of success we seek, we look for a higher level, my next level of success will happen when girls start wearing hijab because of me.
– How do you see the future of modest fashion in the world and in the Middle East in particular?
till now MODEST FASHION has improved and took its place in fashion shows and fashion trends, and I believe in the future it will be the trend for hijabers and non-hijabers.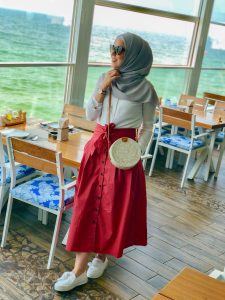 – What are your upcoming plans and what are the events in your schedule?
will present a program as a judge for 4 ladies choosing their outfits as per a challenge will be given by me, and a makeup tutorial series to help all ladies know more about makeup will be prepared by me as well.
– Which brands would you like to represent; (clothes – shoes – watches – jewelry)?
clothes: ELIE SAAB, YOUSIF ALJASMI would love to present some dress made by them
shoes: I love high heels in general and love CHANEL brand
watches: Dior
Jewelry: Bvlgari
– Who is your Model in the Modest Fashion field?
I Love MRMR
– What is the Best show in Modest Fashion, in your opinion? 
DUBAI FASHION WEEK it touches my taste of clothing.
– tell us about your life in Dubai, and what do you miss in Syria?
My life in Dubai is very busy, practical, and full of work, but also enjoying the entertainment in every single moment in the first modern and most developed city in the world, Dubai who gave me the right to be a better person and encouraged me to give more cause I deserve more.
– Syria is the puls that stay in my heart as long as I live, I miss my room, my bed, even the air that gives life to my heart, I miss my childhood and little Rasha playing in the neighborhood, its a long story which I can't describe in lines.