Zineb Shoman, Moroccan Arabic beauty and Miss Wiltshire 2020 invited to prestigious National Final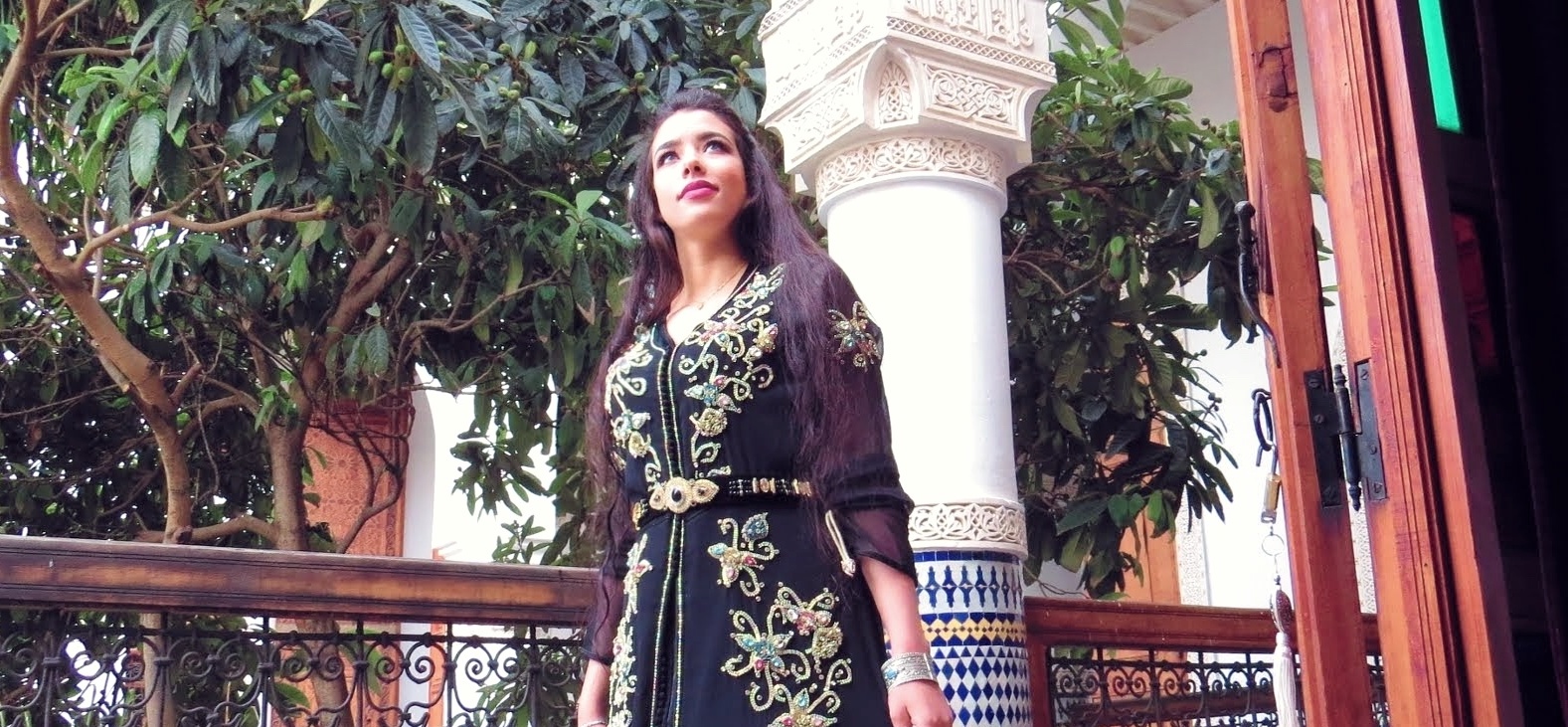 Zineb Shoman, 23, is a Moroccan girl who lives in England. She has the title of Miss Wilshire 2020 and will be in the 2020 Miss British Isles Finals.
Zineb launched her own cosmetic brand, Rosa de Rose, to develop premium natural facial oils.
Arabisk London Magazine met Zineb and had this conversation.
Tell us about yourself
I am Zineb Shoman, I was born in the Taounate area of northern Morocco.  I lived there for 5 years on my family farms, in an area known for its natural beauty. During this time, I gained experience with agroforestry and organic farming. I then I moved to live with my family in the city of Rabat and continued my studies there.
While I didn't have the opportunity to finish all of my studies, I was still able to focus and work hard by studying cosmetics and beauty.
I wanted to use my cultivation experience and knowledge to develop a product that uses only the best natural ingredients, benefitting from the enriching properties of organically grown botanicals.
My mother has a lot of experience in the field of herbal medicine, so I gained a lot of knowledge about the benefits of different herbs and plants for body and skin.
I used this knowledge to begin making my own natural facial oils.  After some research and testing of local ingredients.
I selected from 25 of the most nutrient-rich botanicals from around the world.  I have sensitive combination skin, so I wanted an oil that would benefit all skin types.
To be honest, it was very difficult to take my work to the next level in Morocco, but after I arrived in England I started working on the project, and that was two years ago.
Through my product development, I discovered that sourcing and making natural oils consumes a great deal of time and effort, as I travelled personally to several unique growing environments to find the most enriching oils.
More recently, I have travelled to the Sahara and Ouarzazate in Morocco, Taliouine in Taroudant and the Rose valley in Kalaat m'gouna known for the Damascene Rose.
My aim is to obtain only the finest oils from selected farms for my formulation.
Morocco has many natural ingredients that can be used to make oils such as Avocado, Lavender, Argan, and Rose.
Tell us about your Rosa de Rose beauty brand
The idea of ​​this project started when I wanted to produce natural facial oils, and I wanted to develop a luxurious product suitable for all skin types, made with the best organic ingredients from around the world. All my ingredients are characterized by their high quality, nutrient-dense properties, and being 100% natural.
So, I produced the oil, and I also worked hard to make the bottle in which to put it. I used special Miron glass bottles which block out visible light to increase shelf-life, with designs inspired by Arabic art and culture. I have developed packaging to present the oils that I make as a very luxurious gift.
How did you get the title of Miss Wiltshire 2020?
I had no experience in the field of modelling or fashion shows, but I had previously held several photo sessions in Turkey, Morocco and England and published them via my Instagram account. This prompted those responsible for the Miss British Isles contest to contact me and encourage me to participate in the competition. This was surprising to me as I don't have any formal modelling experience.
After registering for the competition, I was chosen from among 100 applicants in Wiltshire to win the title and was selected to participate in the finals of the Miss British Isles 2020 competition that will be held next May.
What is Miss British Isles?
Miss British Isles is recognised as one of the leading national modelling competitions by ALBA, the modelling advice service. The Modelling Industry Watchdog will also be at the event. All finalists receive free professional photos from the event to enhance their portfolios as well as professional modelling advice from ALBA.
Winners gain £10,000 of prizes, fully managed social media, a trip to Marbella in Spain for a professional photoshoot and many other modelling and film opportunities.
Why do you want to enter this competition?
After being chosen from so many applicants, I felt this was a great opportunity and I am very proud to represent a prestigious county like Wiltshire.
It is a great experience and may open the doors to other opportunities in the field of fashion shows or participating in other competitions. Also, as the face and ambassador of my beauty brand which is founded in Wiltshire, I am happy to represent my town and county.
Do you have previous experience in the field of fashion shows?
I have never worked or been involved in a fashion show but love this field as a hobby as I want to develop my fashion Vlogs. But my main focus is to develop my brand and product.
What are your goals for the future?
I hope in the future that I will develop my project to be a positive example for every Arab girl and woman living in Britain.
What message would you like to send to Arab girls in Britain?
I say to every Arab girl in Britain, do not give up. If you have a dream that you want to achieve, you will face many obstacles that will take you back, but you have to be self-confident and work hard to reach what you want. And the most important thing is to be determined and to keep going.