Qatari-owned investment property signs final lease in London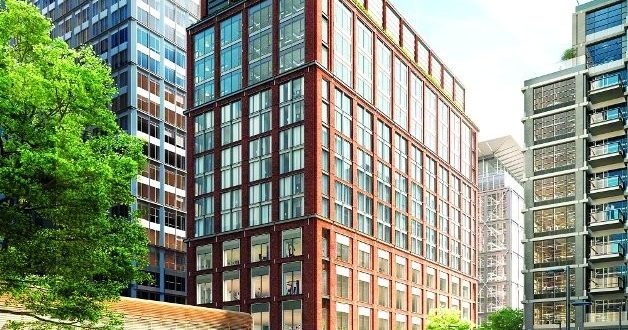 British renowned workspace company, The Office Group (TOG), headquartered in one of London's largest Qatari-owned investment properties located on 15 Water Street, Canary Wharf, hence rendering the entire building fully rented out.
The Office Group co-leased the property with Ennismore Hotel, a 312-suites-hotel that takes up the property's fourth floor until the ninth floor. The hotel also homes a wellness centre, a café, several international eateries, in addition to numerous British and international brand stores. Hence, Ennismore Hotel has signed a lease on around 100,000 square feet since the year 2015.
The CEO of TOG, Olly Olsen, said that the property was chosen due to its unique design that integrates state-of-the-art technologies and provides necessary facilities that delivers a relaxed and perfected workspace environment.
Olsen also emphasized the property's all-inclusive services gathered under one roof, explaining that this would assist entrepreneurs to work effectively. Services provided in this property includes a relaxation space, meeting rooms, bars and cafés for during or after work, along with all-night health and sports centres.
According to Olsen, the business environment in Canary Wharf excels other locations around London due to its exclusive location. He added that Canary Wharf Group pays close attention to including the latest technologies when constructing its residential and administrative properties, pointing out that moving TOG to Canary Wharf is a good step for both employees and entrepreneurs.
The Office Group CEO said that the company plans to benefit from area rented by cooperating with the hotel management and other renting parties, aiming to provide the best administrative services to all expected customers upon its official opening in 2021. Upon signing the 20-year lease, TOG would have rented a 45,000 feet square area, distributed amongst 4 floors; from the 10th to the 30th floor.
Canary Wharf Group; which is co-owned by Qatar alongside Canadian commercial property company, Brookfield Property Partners, has started constructing residential and administrative properties in Wood Wharf. Since 2015, the company has built six different properties, both residential and administrative, covering an area of approximately five-million square feet.
The project, located in the heart of Canary Wharf's "Old Docklands", includes six international educational and cultural centres as well as 3600 residential units. An area of 380,000-square-feet of the project is set for administrative offices, shops, retail outlets and recreation zones. The project, which is surrounded by wide-open greenery from all sides, provides medical and health centres in addition to a two-story primary school. All the urban planning and architectural designs of the project were designed by Allies and Morrison architecture firm.