Turkish Qatari partnership constructs world's largest tourist city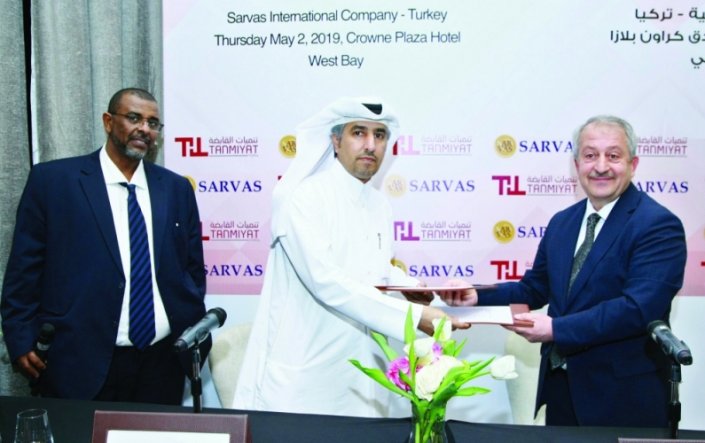 Turkish Qatari partnerships are expected to come together in construction of the world's largest tourism projects in one of Turkey's coastal cities. The contract was signed between Qatari Company, Tanmiyat Holding and Turkey's Sarvas Real Estate company.
CEO of Tanmiyat Holding, Dr. Braik bin Saeed Al Samikh, noted that this partnership extends the already strengthened relationship between both nations. Al Samikh added that this project is the largest of its kind worldwide and is set to receive 30 million tourists per year. He explained that it is a continuance to Tanmiyat Holding projects that were implemented or are being implemented in Turkey.
Meanwhile, Sarvas General Manager, Sabah Al Dein Arvas, expressed his happiness towards signing this contract and sponsoring the project. He stressed that Turkish businessmen find Qataris a trustworthy and strategic investment partner.
This never-before project, covering an area of 6-million-meter square, will be a centre for intercultural communication among people. It is expected to include a Qatari village reflecting Qatar's renaissance, its cultural heritage and unique human contributions. An Islamic civilization representation will also be prevalent in the city while both Qatar and Turkey will have leading presence in the project.
The city is expected to be the largest centre attracting conferences, international summits, economic forums, cultural festivals and sport events. It is also the largest of its kind in terms of real estate investment.