"SyrPetro" International Exhibition for Oil witnesses a wide participation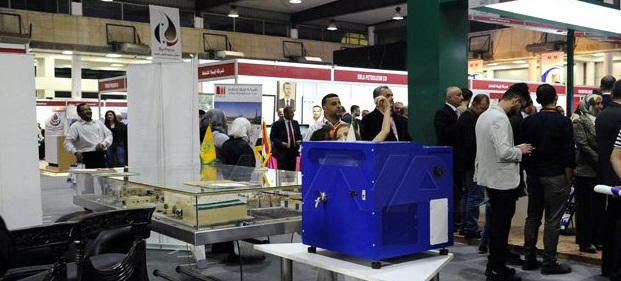 The Syria International Petroleum and Mineral Resources exhibition "SyrPetro" was organized in the Syrian capital, Damascus with the participation of local and international specialists, experts and officials in the petroleum industry.
The exhibition was organized by Mashhadani International Group for Exhibitions and Conferences, sponsored by the Ministry of Oil and Mineral Resources and in cooperation with the Iran- Syria Joint Chamber of Commerce and with the participation of many companies from Arab countries such as Kuwait and foreign countries such as Russia and China.
The exhibition had a variety of specialities related to the oil industries like companies specialized in drilling, exploration, extraction, oil refining, marketing, oil services, equipment companies and oil spare parts and maintenance companies.
Mashhadani Group General Manager, Khalaf Mashhadani said that "the exhibition is an opportunity to conduct contracts in the oil and gas industry and services". He added," it is a unique platform to showcase the modern technologies and innovations in the oil sector".
this event aimed to determine the future requirements of petroleum projects in Syria with the help of investors, as well as the country's short and long term plans and identify strategic priorities and master plans for the oil and mineral resources sector.
The Mashhadani Group is the first Syrian exhibition organizing company to get the international certificate of the quality management system according to "ISO – International Organization for Standardization" in 2015. It organizes annual exhibitions such as raw materials exhibition, business services and Syria plastic industries exhibition.
It is mentioned that the Ministry of Oil launched investments projects in all areas of oil, gas and mineral wealth during the exhibition days and it also signed agreements with the local and international investors.