Petrofac owned by Syrian British Ayman Asfari opens Kuwait office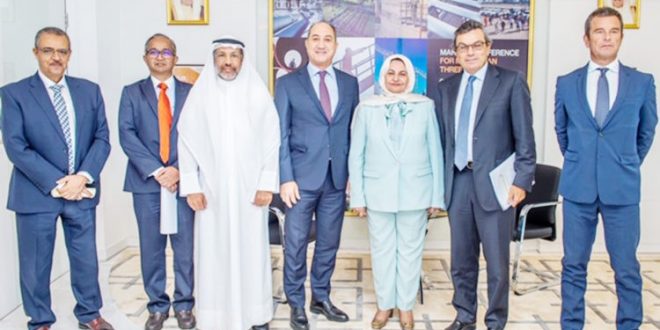 Petrofac International has opened a new office in Kuwait City to strengthen the company's global position in the State of Kuwait and to emphasize the strategic partnership with Kuwait Petroleum Corporation (KPC) and its oil and gas subsidiary companies.
The office, located in Burj Ahmed, will enhance cooperation on future projects, following the success of Petrofac and KPC's partnership in executing major projects in Kuwait. It will complement Petrofac's existing office in Ahmadi City, which has supported the management of all Petrofac projects in Kuwait since opening in 2000.
Ayman Asfari, Petrofac Group Chief Executive and the Syrian Businessman, said, "We are delighted to open Petrofac's new office in Kuwait. The country plays a major role in the Middle East's oil and gas industry, implementing some of the most complex energy projects in the region. Our continued focus is on investing in Kuwait and building capacity for the future to ensure that we are part of the country's fabric for many years to come".
Mohammed Al-Mutairi, Country Chair, Kuwait, said, "The opening of Petrofac's new office in Kuwait reflects the importance of the Kuwaiti oil and gas market and energy sector and affirms Petrofac's commitment as an important and economic partner for Kuwaiti oil and gas projects".
Al- Mutairi, added, "The opening of the office is aligned to Petrofac's ongoing role in the development of Kuwait's oil and gas infrastructure and the increasing demand the company sees in helping customers expand their production and exploration operations".
It's mentioned that, In June this year, Petrofac appointed Mohammed Al-Mutairi as head of the company's office in Kuwait.