Arabisk London interviews Hfid Ferras, founder of WE ARE 360: an inspiring model of innovation and excellence!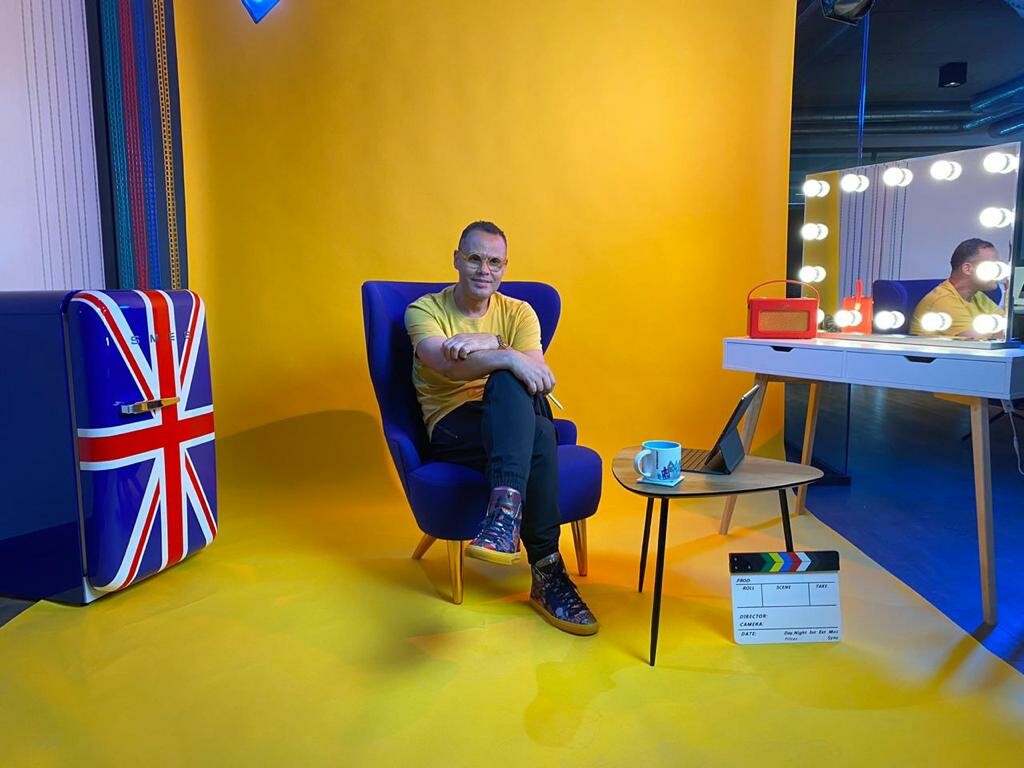 Hfid Ferras, the renowned Moroccan entrepreneur, has contributed substantially to the media, advertising, and production industries. As the founder and current director of WE ARE 360, one of the most prominent advertising and production agencies, Ferras has left a unique and indelible mark on the industry. The agency is known for its inventive and creative approach to producing integrated content that resonates with audiences.
Arabisk London was honoured to host Mr Ferras, who shared the secrets of success in the advertising production industry and much more about this industry brimming with creativity and passion!
Interviewed by: Bidaa Qatlish
1. Your venture into the vast realm of media was merely the inception of your illustrious career. Your accomplishments span a broad spectrum, ranging from the art of hosting and production to radio acting and culminating in the founding of bespoke digital video production and a multifunction communication Agency. How would you like to introduce yourself, Mr Ferras?
My journey was anchored by talent, sparked by the captivating voices that graced Moroccan airwaves in the 90s through local TV ads. Confident in my abilities, I aspired to break into radio and television with my own distinct voice. Luckily, while working as a flight attendant, I met a renowned media celebrity and requested his assistance, which he graciously provided. He arranged for me to meet with Top Publicité, one of the largest advertising agencies in Morocco, who recognised my talent after reviewing my recordings and training. This resulted in my first televised commercial. I felt a mixture of awe and pride at that time, knowing that my voice was now being broadcasted on traditional channels such as radio and television. As my reputation grew, other agencies began to place their trust in my abilities. After several years in the industry, I shifted my focus to advertising writing, as the copy I received often left me unconvinced. This new vision made me one of Morocco's premier advertising writers. The challenge enabled me to innovate and produce new ideas, culminating in a successful career as a creative Arabic-speaking writer.
In 1995, I embarked on a journey with Abu Dhabi TV, then under the Ministry of Information, where I wrote and produced a documentary about Sheikh Zayed's Accession Day. The program featured foreign figures who lived during Sheikh Zayed's era of accomplishments, and it was a fulfilling experience. During this tenure, I also received valuable training from Al Ain Advertising, a leading company in Abu Dhabi.
My desire to enhance my talent, however, continued further. Driven by my dream of working in television, I joined a group of young and creative media professionals at Abu Dhabi TV. This was a pivotal moment in my career, allowing me to demonstrate my skills and grow professionally. As fate would have it, the second channel, 2M, entrusted me with presenting the Arabic weather forecast and a popular game show at the time, "Sibaq Al-Horouf." I also got the opportunity to work on a variety of cultural and news programmes, which allowed me to hone my skills and expand my knowledge of the industry.
My television career not only brought me fame but also led to significant advertising opportunities. As I became a public figure, I used my platform to create innovative advertising campaigns for leading brands. I found excitement and fulfilment in every area of the profession, from conceptualising ideas to writing and performing TV commercials for the channel's programs, including movies, series, news reports, and entertainment; I found joy and fulfilment in every aspect of the industry.
Following my previous experience, I joined KLEM EURO RSCG, the leading advertising agency in Morocco, as a creative Arabic speaker. What characterised this collaboration was the agency's innovative approach of proposing advertising ideas that were inspired by Moroccan heritage and culture rather than solely translating from French, which had been the norm. This approach aligned with the agency's commitment to addressing Moroccans in a language they could relate to and appreciate. The agency placed complete trust in my abilities and provided me with ample opportunities and essential tools to craft and innovate commercials for their renowned clients, such as "La Vache qui rit," which achieved significant success with its "La Vache qui rit ou L3adama" commercial. Over the years, I worked on numerous other commercials for Méditel, which has now rebranded as Orange, as well as for hundreds of well-known businesses, including banks, corporations, official institutions, and consumer companies, that are impossible to cover in this conversation.
After over 12 years of experience, I was inspired to launch my own production company, as I had gained a deep understanding of the nuances of my industry.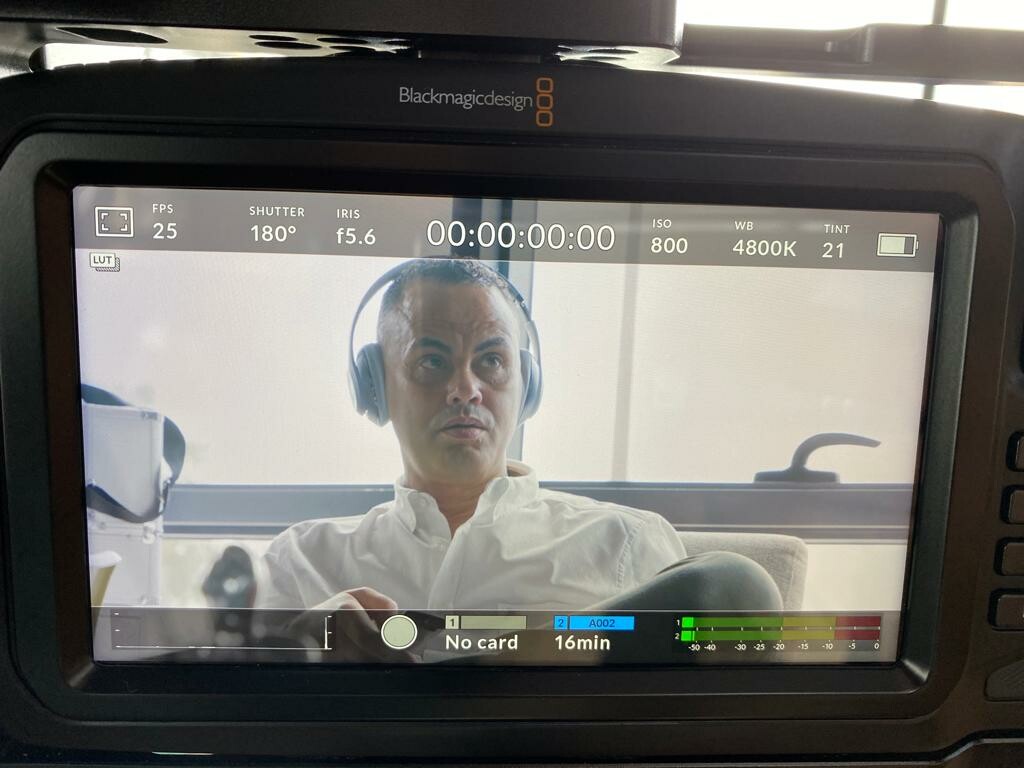 2. As the founder of WE ARE 360, could you tell us what inspired you to create it? Could you also take us through the process of its inception?
As you may know, the advertising and production industry in Morocco follows a similar model to that of France and the United States, with advertising agencies specialising in creating and formulating advertisements for clients and production companies creating content for various communication channels such as television, radio, and digital media.
WE ARE 360 was founded with a distinct and original strategy that combines these two tasks. The agency provides clients with a single point of contact throughout all stages of the advertising process by combining creativity and production services under one roof. This not only streamlines the work but also fosters greater interaction and time efficiency, making the agency a standout player in the industry.
3. What services or products does the agency provide? 
Our services are diverse, including the innovation and development of various advertising concepts for all media channels, the formulation and production of radio and television commercials, the production of various types of media content in multiple languages for different social media platforms, the production of significant and minor television programmes, music videos, short and feature films, and reality TV shows, the formulation and production of advertisements, the filming of various types of commercials, and the filming of various kinds of advertisements.
Furthermore, we offer customised media services that meet the highest professional standards and guidelines set by the Moroccan Cinema Center for production. Our company is authorised by the Center to produce various media and film productions, ensuring that all of our productions meet the highest standards of quality and professionalism.
 4. You have had an inspiring experience with MBC Group. Please tell us more about La Gozadera.
This was in the context of preparing for the ORANGE TALENTS, sponsored by Orange Morocco as the official supporter of Moroccan talents. Initially, we collaborated with Platinum Records/MBC to include artists Abdel Fattah Grini and Jamila Badaoui on the program's judging panel. Later, the director of Platinum suggested that we produce the Arabic version of "La Gozadera" and film it in Morocco in exchange for the right to use 30 seconds of the song in the program's opening and closing credits.
I was given a fantastic opportunity and had to persuade Orange Morocco to fund this unplanned production. Fortunately, this choice did not disappoint our client, Orange, and the addition of this international song by Marc Anthony brought success to the program.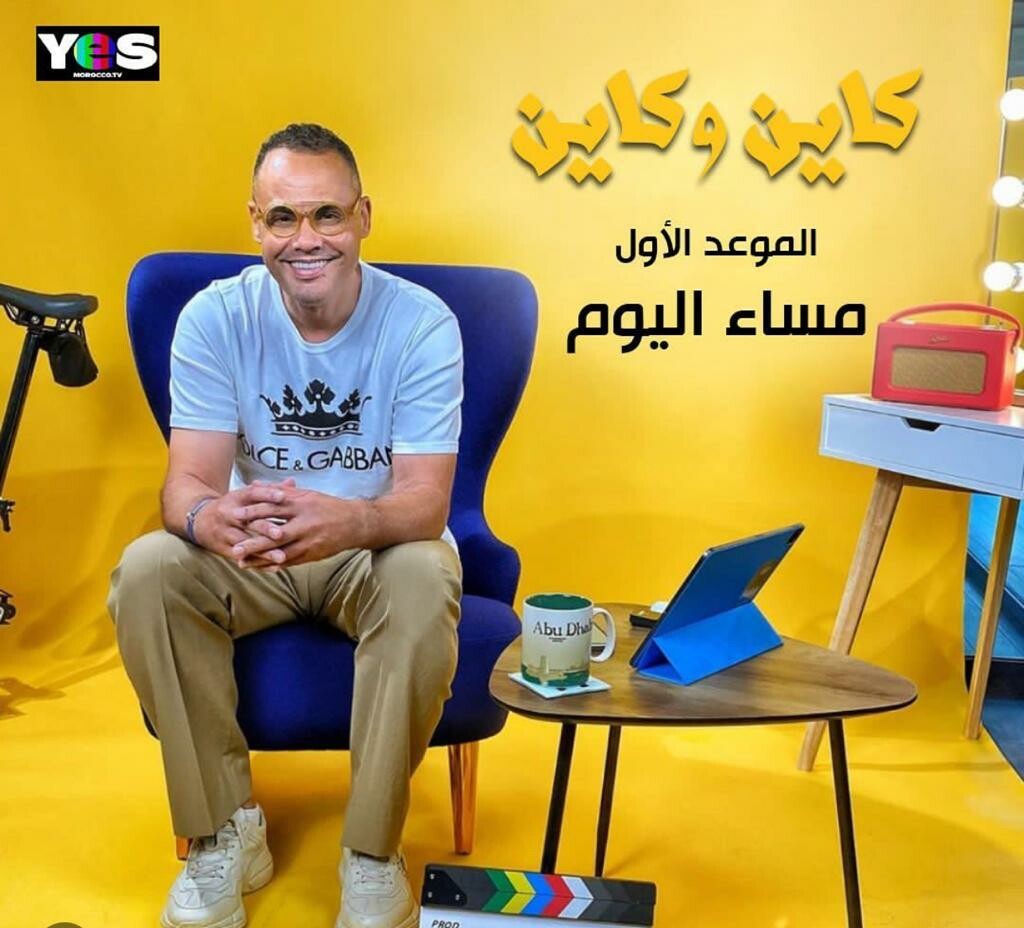 5. How has your career influenced the working methods of the agency?
To excel in advertising and production, it is critical to have a thorough understanding of every stage of the creative and production process, from the smallest tasks to the most complex. This level of knowledge allows you to effectively communicate and collaborate with all the professionals involved in each project, including writers, creatives, photographers, and directors. It is also critical that each professional know that you understand their field!
6. As a seasoned veteran with over 25 years of expertise in communications, advertising, and production, do you believe you hold the secret to success in this industry? Also, what, in your opinion, are the most crucial factors for achieving success?
Despite my many years of experience, I learn something new every day because this industry is evolving rapidly. However, I believe I possess the foundations and pillars necessary for success in my career.
My success lies in being strict about the quality of the ideas and the writing because good and unique ideas are the foundation of great productions.
7 – "At WE ARE 360, we believe in crafting videos that strike an emotional chord with our audience." Mr Ferras, could you elaborate on how your team stays true to this principle?
Having a clear vision, a capable team that is equipped to execute that vision with precision and skill, and the courage to make decisions are key factors in achieving success and public responsiveness in any project. It is also essential to invest time and energy in thoughtful and creative thinking while avoiding the trap of indecision or procrastination. This fundamental principle guides our work and has been key to our success.
8. Are you satisfied with your accomplishments so far?
I firmly believe that allowing oneself or one's team to feel completely satisfied can lead to arrogance, which is not conducive to success in our profession. Instead, I aim to maintain a healthy balance of pride in our achievements while also recognising that there is always room for improvement. True satisfaction lies in maintaining continuity.
9. What does the agency aspire to in the future?
Our focus is on developing and expanding our services in our home country. Due to my family's circumstances, I am currently based in London, which prompted me to open an office of WE ARE 360 as an extension of our agency, and we are currently working towards launching it.
London is a major hub for many Arab and international institutions and businesses that recognise the value of communicating in Arabic through various content and channels of communication. Our current strategy is to leverage our presence in London to offer our media services to the Arab Gulf countries.
 10. What advice would you provide, Mr Ferras, to those driven entrepreneurs looking to leave a mark and make a lasting impression?
If individuals possess talent, it is crucial that they also have self-belief in their abilities. Along with talent, having the appropriate mindset is essential to achieving success.
However, making the right choices along the way is also essential. Seeking counsel from others and learning from their experiences can be invaluable in making informed decisions that can lead to success.