Inside Ruba Shamshoum's Mind: a breath of fresh air in a crowded industry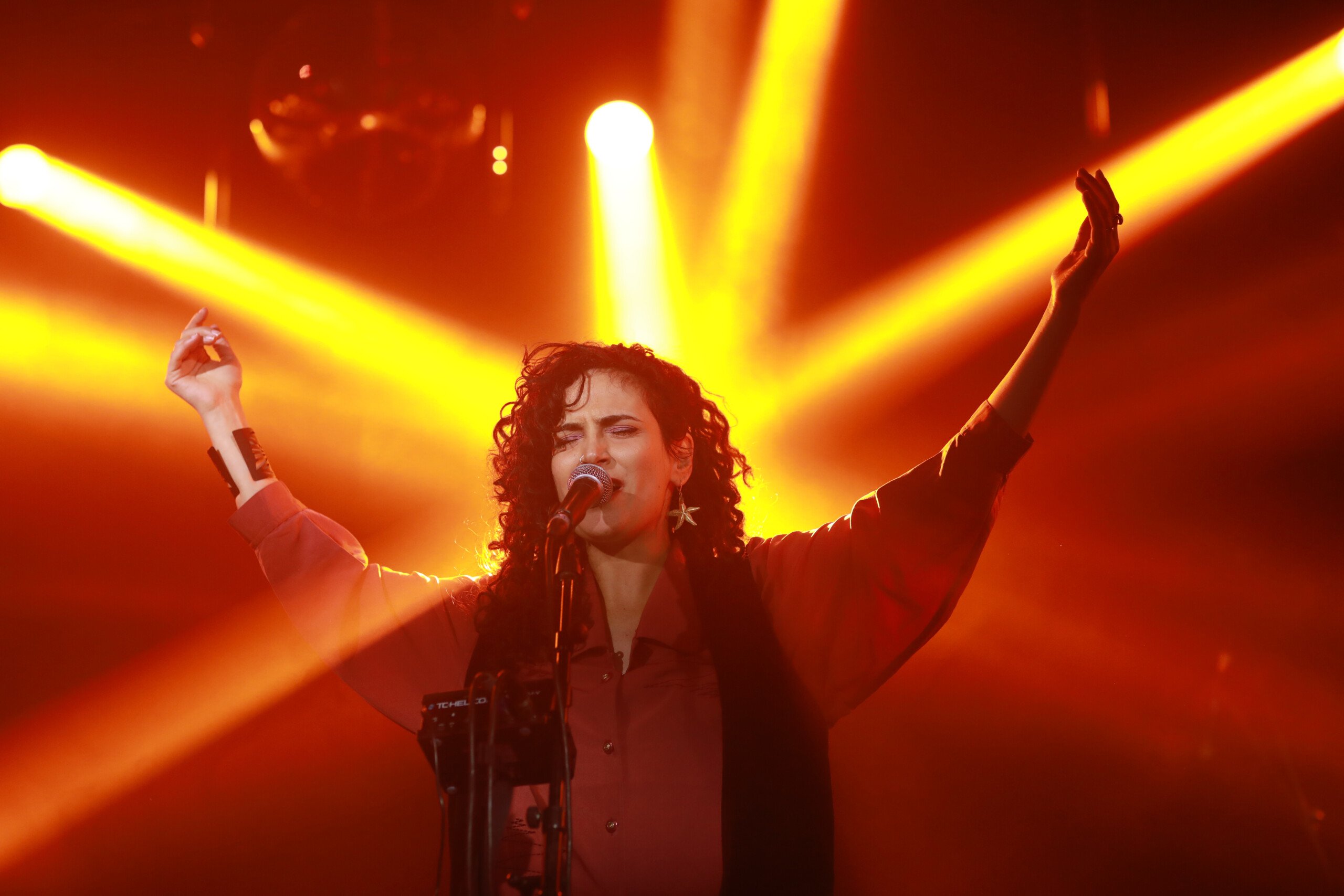 Arab artists create their unique imprint wherever they go, in any field they choose. One of them is Palestinian musician Ruba Shamshoum.
Ruba takes her music to a different world, combining elements of Pop and Jazz with Arab tunes. Saying this idea is 100% new would be an overstatement, but Ruba definitely took it to a whole new level. Her music is a breath of fresh air in a crowded industry.
Comfort and Courage Event Ruba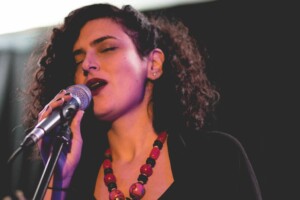 Ruba Shamshoum, along with other Arab artists, will be performing live at the Comfort and Courage event powered by Grand Junction. The shows will be live-streamed. Ruba's gig is taking place on Saturday, March 20th. All shows will be available for ticket holders to watch for 14 days after the live broadcast.
A Conversation with Ruba Shamshoum
I had the pleasure of having a conversation with Ruba, in which she shed light on her creative process and gave a few pieces of advice for aspiring youth. Here's what we talked about!
Your fans know your art for its unique twist of Jazz on Arab music. How Will Your New Album, Risha be different from your debut album Shamat?
'Risha (EP) is a natural growth of my curiosity as a musician. It is different, in that it features electronic soundscapes, especially some beautiful underlying drones and some ethereal sounds with live instruments, whereas Shamat (LP), my first album, was recorded only with live instruments in a live session. It's also different in that my debut album was a combination of songs that I wrote over a long period of time, and partially while I was studying music. Some belonged together, but others not so much. Whereas in Risha (feather in Arabic), there are clear themes of flight, freedom, and femininity that bring the songs together. It's a very poetic and meditative album, with a lot of lyrical and melodic repetitions – almost like a prayer. The 5 songs feel homogenous, musically and thematically.'
As an independent artist who arranges and writes her own music, what is your main source of inspiration, and how do you keep going when things aren't so bright?
'I learned with time and experience how to summon inspiration and how to go to it when it doesn't want to arrive on its own. With the same breath, I would say that I mentally need to feel like I want to write, and I certainly don't feel that way all the time, which is natural, especially in a year like the one we just had. I had months where I was completely out of it. Thankfully I had this album to work on to keep me busy, so I wasn't too bothered about creating new material. When I do feel like I'm ready, I create a beautiful atmosphere around me where I dim the lights, light some candles, and have a ritual where I'm free to roam my mind. I usually take inspiration from anything around me, but mostly from whatever is going on inside of me. I try to understand myself through songwriting. Sometimes, years after I've written a song, I look back at it and have this lightbulb moment of realizing what I was going through at the time. Everything I write comes from something a bit personal. This is why I also enjoy working with poet Farah Chamma, because she gets me out of my own head and gives me a new, refreshing perspective to work with."
I detected a bit of feminism in your song Sununu, specifically when you said, 'I'm not Laila, I'm the wolf', a reference to Red Riding Hood. Could you tell me more about this?
'I hope there's feminism in all my songs and in everything I do. At least, that's what I strive for. I don't think a song should say bluntly in the title 'Hey! I'm a feminist song' for it to be effective and give a sense of empowerment. For example, the first song I wrote, Madeleine, talks about my imperfections and about shattering the image of the "Perfect Lady", and I feel like a lot of women and men connected with that image. In my song Randomness of Beauty Spots, I celebrate my body and my sensuality. I think it's much more meaningful when you breathe feminism in everything you do, rather than dedicating one song to it.'
She continued, regarding a particular lyric, 'Regarding that specific quote, it's amazing how many women immediately clicked with it. When I wrote the song, I thought a lot about dualities, about being misunderstood, about seeming a certain way, and feeling the complete opposite. Since I was already talking in the song about "finding my path", the Little Red Riding hood/Big Bad Wolf metaphor was imminent. Visually it all made sense, being lost in a forest with these metaphors. In this quote, I'm actually saying – "You see me a certain way (the cute little Laila) but in fact, I'm so many things that you'll never comprehend because you won't take the time to see me as I am. I'm wild and I'm free." '
Comfort and Courage is, in a way, challenging the saying "Courage over comfort", How do you, Ruba, link this with the ongoing global Covid-19 pandemic?
'I think this pandemic forced us to leave the comfort zone, whether we wanted to or not. Everyone was affected one way or another, and I think, somehow, the comfort comes from knowing that we're all in this together. I hope we take this opportunity for change to grow, to learn, to adapt, and to become even more resilient.
Do you view such online events as a necessity regardless of the pandemic?
'I think it all depends on the production value. If the online event has something valuable to offer, if the sound is well recorded, and the venue/backdrop is special, then yes, I think it's essential to have more of these events regardless of the pandemic, because it gives access to more people in the world to experience the music live.'
Like many other artists, this pandemic caused a financial hit to Ruba. Commenting on the live-stream, she said, 'It's also a good source of income for musicians at the moment. At the beginning of the pandemic, musicians were asked to play on multiple online platforms for free to entertain people at home, and I was one of these musicians. I was happy to do these online home concerts because I thought if I'm making someone feel less lonely in this difficult time, then why not. But after 5 events and no fee in sight, I realized that I need to pay the rent at the end of the month and that I basically need to stop working for free. So, yes! Yes to more events that respect the effort in the music and people behind it.'
Speaking of online events, do you think social media is a must for modern artists these days?
'Yes, it is. Unfortunately, promoters, record labels, and the music industry, in general, mostly measure the music and musicians based on the figures on social media (number of followers, streams, engagement), which is horrible. As a result, artists run in circles to optimize those metrics and create consumable entertainment content for social media instead of focusing on art, creativity, and meaningful content. That said, social media partially democratized the music industry and gave solutions to the musician's previous dependency, which is being picked up by a record label.'
As a Palestinian, what does it mean to you to be able to have performances of such calibre?
'I bring myself and my story wherever I perform my music. I'm happy to take part in this event, alongside some amazing artists.'
To end our conversation on a high note, I asked Ruba for some advice she'd tell young Arab women who are looking for a creative break, and she replied, 'I would say; making art and being creative is for the long run, it's a life's journey. Progress will mostly not happen overnight, and that's absolutely natural and OK. Give yourself and your creativity the time and space to mature alongside you.'
She then highlighted, 'Also, follow your instinct – it's usually right.'
Don't forget to check out Ruba Shamshoum's new album Risha, as well as her performance at Comfort and Courage. You can find out more at:
https://grandjunction.org.uk/product/ruba-shamshoum/