Property Tycoon of Dubai Purchases Roberto Cavalli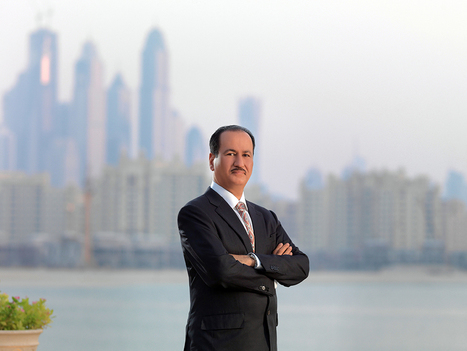 Hussain Sajwani, Dubai-based Damac Properties' Chairman, has purchased the world-renowned fashion house of Italy, Roberto Cavalli, in what can be called a rescue effort. Both the companies announced this new development through a joint statement dated November 28, 2019. The purchase process has been completed, as per the reports, but the amount of the deal has not been disclosed.
Sajwani has bought the fashion group based in Florence through Vision Investments, his private investment firm, which is also a part of the DICO Group. DICO is known for owning shopping malls, luxury resorts, and hotels.
It is a known fact that Cavalli has been struggling to regain visibility and sales for years now as the industry is witnessing increasing domination by big cash-rich corporations. Cavalli, founded in the 1970s by the designer Roberto Cavalli, has enjoyed significant fame for its designs, especially animal prints, during its heyday.
In its statement, DICO Group considered the deal as a noted step in their strategy. The firm also revealed that the move is the development of a collaboration signed in 2017. The Group also stated that it would make sure Cavalli's management remains stable.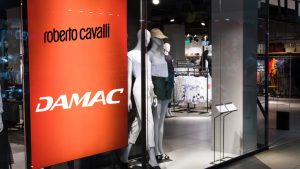 Speaking about the acquisition, Hussain Sajwani said: "We are excited about carrying forward the incredible legacy of the Roberto Cavalli brand. DICO has a long and fruitful association with Roberto Cavalli, and I believe that the brand resonates with our idea of luxury. I am happy to announce that the transaction was executed swiftly and that we will ensure stability in management".
The DICO Group is the multi-billion-dollar investment arm of Hussain Sajwani, Established in 1992, with diverse interests in markets around the world. The company's investments are divided into five core areas; namely, Capital markets, Real Estate, Hotels & Resorts, Manufacturing and Catering and now luxury fashion.
Some of DICO Investment's most notable activities include the 50 storey DAMAC Towers Nine Elms in London, a luxury resort in the Maldives, shopping malls in Iraq, and the Mina Al Sultan Qaboos Waterfront real estate project in Oman, among others. The investment company plans to deploy approximately $3 billion over the next few years in key markets across Western Europe and the US.
Today, the DICO Group's global footprint extends across North America, Europe, Asia, Middle East and Africa. With its vision firmly set on growth and expansion, the DICO Group continues in its quest for diversification and business excellence.