Sawsan Albahiti: Being on stage empowers me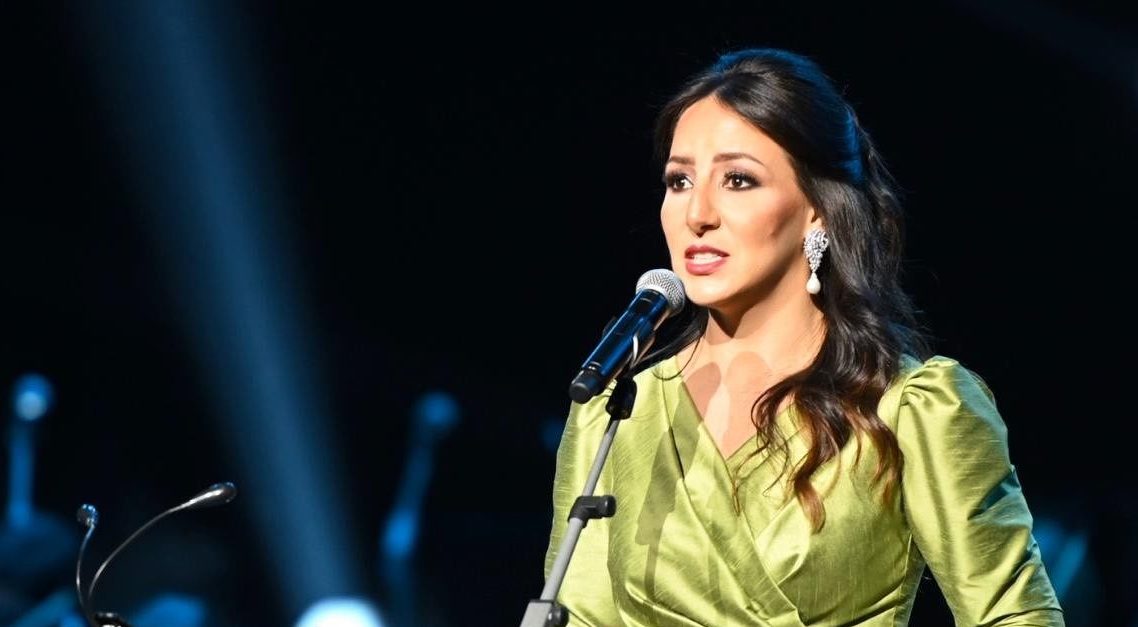 Edited by: Savanah Albadry
Interview by: Halimah Nizar Sabta
Sawsan Albahiti, Saudi's first opera singer, started her journey as a child through her passion for playing the guitar. A mass communication graduate from the American University in Sharjah, she first preformed opera on several stages in 2018. She managed to maintain both her academic, professional and singing career which made her both an Arab and worldwide success.
Arabisk London met Sawsan AlBehety for an interview.
Being Saudi Arabia's first opera singer, when and how were you introduced to the world of music?
I entered the world of music early on, when I was six years of age especially, I was then introduced to the guitar and I was instantly hooked to music. I learned to play on my own, with the help of a relative and as time went by, I polished my skills further.
Music, in general, is quite prominent in my family. Both my parents are avid music listeners, to both classical Arab and western music. My elder sister, as well, used to play the guitar herself and we both often enjoyed listening to music during different occasions.
At the time when Saudi Arabia was not offering platforms for singing and music, how did you enter this field, and who was the main support for your talent?
When I was studying in the American university in Sharjah, I registered for a choir singing course. During the auditions, the maestro nominated me for Soprano because my voice had the potential for that specific vocal range. This astonished me, because I never expected to be nominated. Before that time, I wasn't really interested in singing opera at all, so it never crossed my mind that I would try my voice for opera. However, after this nomination by a professional in the field, I was encouraged to get professional voice training with a vocal coach, Dr. Emily Goode-Perkin. The rest is history as they say, and I entered the mesmerising world of opera. When I went back to Jeddah, I told my family about this new discovery and they were at awe and full of admiration for my singing talent. Since the beginning, my parents were my main supporters, followed by my husband who had a major role in encouraging me to take bigger steps towards my singing career.
You studied mass communication in the American University in Sharjah, how were you able to merge your singing and academic career together?
It was a challenge at the beginning when I was full of ambition and aspiration because I used to dedicate long hours daily towards training and studying. I used to come back at the end of everyday felling drained and exhausted so I would head directly to bed. With time, I was able to organize my time better and prioritize my academics so that I would in turn go for my singing training.
You took part in the university's choir, and that was how you were nominated to sing opera, how would you describe this moment?
It was a momentous part of my life. It was as if someone has gifted me the most beautiful yet unexpected gift ever. It is certainly the best surprise and that moment was indeed the beginning of my new life journey.
Who do you admire in terms of Arab singers and musicians?
There are plenty of female and male artists on the list; but I would say the most prominent is AbdelHalim Hafez, who was dubbed AlAndaleeb or the nightingale. His beautiful warm voice touches my heart and I truly enjoy hearing his songs. I also like to hear Julia Boutrous, her voice is stunning and unique.
What instruments do you play? And what are the languages you'd like to sing?
I can play the guitar well, after all it was my first passion to music. I still have the guitar that I first had when I was six years old. In terms of languages, I would like to sing in Chinese and Japanese, it would be a new experience for me.
In your opinion, what makes a good opera singer? And what should he/she do to polish their skills?
An opera singer needs to have a solid ability and control over his/her voice, as well as an acting talent that would help with expressing the feeling and emotions of the words being sung. This requires daily practice, at least for 30 minutes a day, to maintain that vocal and acting capabilities.
You started working as a professional vocal trainer in Saudi Arabia, what advice would you give talented beginners pertaining to opera singing?
I would advise them to get a professional vocal trainer and to start practicing immediately. If it's a possibility for them, I strongly advice that they get proper academic Bachelor education in the field, this would help a lot. However, if this opportunity is not available, they can use other sources to get the required information.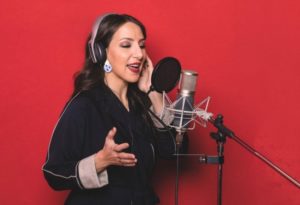 How do you see the future of Arabic opera singing in the region?
It would only take one musical piece for Arabic opera singing to take off. After that, I believe it will achieve global and steady success both in the Arab region and the Western world. Currently, several artists and music authors are working towards that. I am also working on a major Arabic opera singing project that I aspire would achieve great success.
How did Saudi Arabia's Vision 2030 contribute to introducing you to the Saudi audience and how does it contribute to stimulating the artistic movement in the Kingdom?
Vision 2030 helped launch my debut as a Saudi Arabian opera singer. One of the main goals of major government departments is to promote musical arts and support national artists to succeed, both locally and globally. The Kingdom is currently working on developing the artistic field to awe the entire world, and I most certainly will be part of this plan.
How was your performance of the national anthem during the Teatro Alla Scala Academy received? And how did that reflect on you?
It was a surprise for the Saudi Arabian audience, especially because the national anthem is crucial for the Saudi people. My performance was admired by the audience and I received several congratulating and encouraging messages. However, like every art, there are people who appreciate it and other who do not; and that's normal.
Can you describe your feeling when you stand on stage to perform a song?
The stage has a sense of prestige and prominence that I indulge in. For me, the stage is my natural place. I feel empowered and enabled when my voice communicates my feelings and the feelings of numerous people worldwide. When I am performing, it feels like I am in heaven.
What are your future aspirations?
I hope that one day I would sing in world-renowned international opera houses and that I would introduce my opera songs in Arabic and that it would achieve global success.
What is your message for women, generally, and for Saudi Arabian women in particular? Especially those who are looking into entering the world of opera singing.
Don't let anything stand in your way. Your presence in this world means that you have the opportunity to achieve all your goals and dreams. Start assigning a message to your dream that would give it significant value and would help you achieve that dream as beautifully as you can imagine. Put your strength in Allah, educate yourself and plan for your dream, and you will find the path to success.