A Saudi scholarship student in London excels in the field of graffiti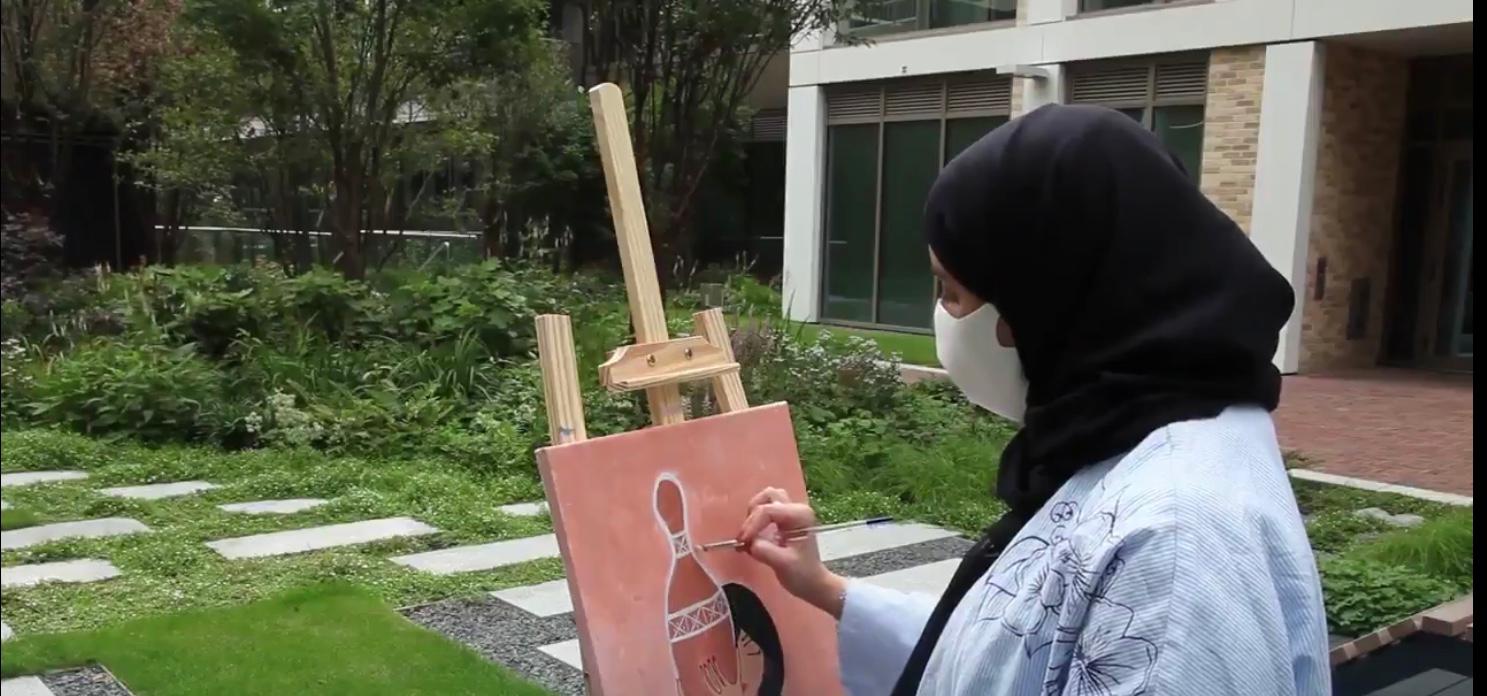 A Saudi scholarship student was able to use her talent in drawing to learn painting on the wall until she succeeded in drawing wall paintings through which she expressed her nostalgia for her homeland.
Scholarship student Reem Al Kharji is studying for a doctorate in medicine at UEC University in London, and her preoccupation with her studies and research in medicine did not prevent her from finding time for herself to pursue her hobby.
According to Saudi Al-Akhbariya, Reem said that art is the way through which she expresses herself and gets rid of pressure, and upon coming to London she decided to make a small studio for her to take advantage of her spare time.
She added that she started with free drawing sessions with a group of female artists and was able to rely on herself after that, and then went to paint her paintings in one of the streets frequented by fans of mural paintings, indicating that she loves to paint traditional paintings or that express a specific situation or thing.