Will the Arab community reelect Sadiq Khan to the Mayor of London?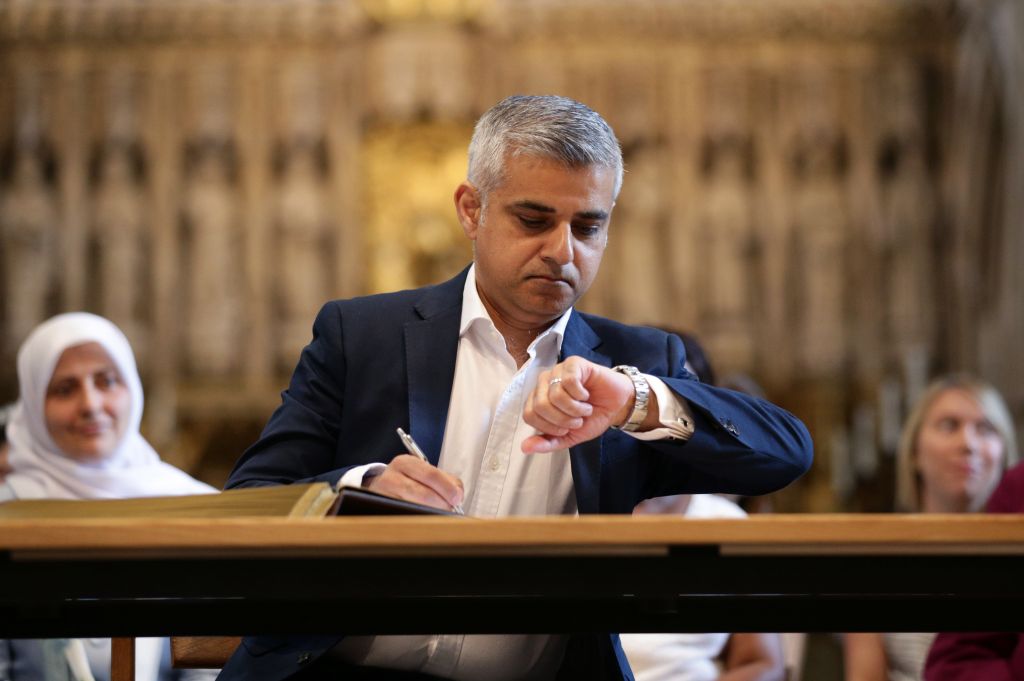 "Every day, I start my day full of passion to fulfill the things I promised to the people of London making this city a better place where they can get the opportunities provided to me and my family".
Sadiq Khan, the current Mayor of London, addressed the people of the British capital, promising them further reforms in his new election platform for the 2021 London Mayoral election.
The British-Pakistani politician, who was a candidate for Mayor of London for the Labour Party in May 2016, became the first British Muslim to take over as Mayor of London in Britain.
Although he carried the slogan "Defending minorities", most of these minorities and the largest in terms of population are the "Arab community". Even though, they did not find Sadiq Khan a real defender of their rights.
Today, Khan's electoral platform has many promises that will pose major challenges to him especially since a wide range of Londoners were dissatisfied with his performance. This time, will Khan really keep his promises to Londoners in general and to the Arabs of London in particular?
Reducing unemployment and securing jobs
Khan's electoral programme included obligations to protect citizens' existing jobs, support companies to create new and well-paid jobs, give people the training and skills they need to find jobs, and support businesses and entrepreneurs in London.
However, the recent official figures confirm that the unemployment rate in the city hits record levels. The Office for National Statistics shows that the number of Londoners claiming unemployment benefits has already raised to 185% particularly with the spread of the Corona pandemic.
Crime control
Sadiq Khan in his electoral platform, claims that he will control crime. He has a "cruel" approach as he describes it to be the right one to crime control.
On the other side, British media reports that crime rates in London have profoundly increased since Sadiq Khan took the position where knife crime raised to 52 %, home burglaries up 37 % and robberies up 59 %, 135 murders, up 26 % since 2016 and the highest homicide rate in the capital for more than a decade.
Make public transport more accessible
"I recognize that transport and housing is one of the biggest costs Londoners face," says Khan's election programme, showing that he has made public transport more affordable in the city after years of rising prices.
But the Supreme Court of the United Kingdom appears to have another opinion confirming that Sadiq Khan's scheme included road closures and narrowing of other routes to build new bike lanes at the height of last year's closure, which was "seriously flawed and illegal".
Securing homes for all residents
"All Londoners must be able to buy a house", said Sadiq Khan's election campaign. His campaign has promised voters to build housing to ease the rent crisis and provide affordable housing for low-income groups.
But overpopulation has caused a high demand for housing which has dramatically inflated property prices making the British capital the most expensive city in the world. The average house price in London currently stands at £672,000 ($828,000), three times more than the real estate in Paris.
Will the Arabs elect Sadiq Khan?
"I'm not interested in electing Sadiq Khan or anyone else, all one, the problem is not a particular person, but in the general climate", said Hassan Johar (a Briton of Iraqi origin). He did not want to elect Khan as Mayor of London, and according to a poll conducted by Arabisk London Magazine, many people have the same opinion.
According to the poll, there are many reasons why the Arab community has refrained from the elections, most notably:
Negativity in political perception among Arab communities in London
Official statistics indicate that the Arab voter does not want to participate positively in political life, as many Arabs who are eligible to vote did not apply primarily to register on the voting lists, due to the fact that the Arab community has come to life in Britain with a lack of desire for change or perhaps a sense that their votes have no value, thus limiting their actual ability to make a difference.
But despite the "negativity in political perception" that dominates Arab communities in Britain and limits their influence in the general election despite being the second-largest community in the country. The impact will be less if more attention is paid by the British government to help the community associations which urge Arabs to vote and exercise their rights through educational seminars, training courses, volunteering opportunities in electoral commissions, election supervision, and the announcement of results so that they believe in the importance of their votes and democratic life.
The Feeling of the Arab Community of Marginalization
According to the poll conducted by Arabisk London Magazine, many British Arabs have shown their sense of being marginalized by the British government, as they now consider Britain their home country, as well as the Mayor of London whether Sadiq Khan or his predecessors, particularly London, which now hosts some 900,000 Arabs.
"Reluctantly", Sahar Tarraf (the British of Lebanese origin) describes the Arab-oriented media campaigns and confirms while her talking to Arabisk London Magazine that the media discourse directed to the Arab community by the London greater Authority (the mayor) is only some posts on Facebook in Arabic once in a while and this is not enough at all.
On the other hand, Abdullah al-Hajj (resident in London of Syrian origin), says that the British government did not help Arab communities to integrate, despite being the community most in need of integration because of the wars that forced them to leave their countries, and their great need for psychological rehabilitation programs to integrate into British society. We did not find any special program by the Mayor of London aimed at the Arab community specifically in terms of language education, employment, volunteering, seminars or even meeting with representatives of the Arab community in London and hearing their concerns, their projects, and their appreciation.
Misconception in classification
"Every Arab is a Muslim" as the British government and in particular the Deanship of London believes, the mayor Sadiq Khan in his speech in support of BAME; included both Arabs and Muslims, where black people and minority ethnic segments are referred to as "BAME" in Britain, an abbreviated to the initials of Black, Asian and Minority Ethnic.
Although Arabs are proud to be an important part of the Muslim community, this does not deny the existence of a misconception in the classification, and lack of proper orientation for each group. The Arab society has different characteristics from the rest of the Muslim community, and there are no events that take into account this particularity, even some of the events called by the Mayor of London for representatives of the Muslim community such as Ramadan break-fast are considered by many Arabs Muslims and non-Muslims "insufficient", and do not represent the Arab community enough where there is no representative of that group.
Advertising and media campaigns launched by the High London Authority are clearly ignoring the Arab community and timidly targeting them. This contrasts Sadiq Khan's slogans of diversity and inclusiveness that he always talks about on media platforms.
The mayor's responsibility is to help the Arab community to show its identity and privacy
Mohamed Albo Hassan, (a Briton of Tunisian origin) says that "he will vote this time, not for this man, but Khan is imposing big taxes and an increase in congestion charges".
Nour Yassin, (a Palestinian resident in London) says "I will not vote for him in any way! It has been a year under false pretenses in addition to ignoring minorities in London, he has not addressed us with any speech or gave even an attention".
Malik Imad al-Din (British of Lebanese origin) says that "Anyone who will vote for Sadiq Khan will vote for higher congestion charges, higher public transport fares, more "plant ponds" that block roads, and no place to park".
According to the survey, the reluctance of the Arab community to vote for the Mayor of London boils down to two main points: first, their sense of injustice and equality with other communities and British citizens, and their sense of government failure to approach them in proportion to the specificity of their community and affiliation.
The reason they were reluctant to elect Sadiq Khan was that they shared the opinion with all Londoners, which he failed to perform, his failure to deliver on his election promises and not making "London a fairer place" as he promised.
What do the Arabs want?
According to the poll conducted by Arabisk London Magazine, the community's demands are limited to their rights and equality to all British citizens, and to encourage them to integrate, work and invest in all areas, which will have an impact on their productivity in society.
The participants in the poll called on the candidates of the Deanship of London to provide encouraging assurances to citizens especially the Arab community pointing out the need for the "future Mayor of London" to know their concerns and demands by understanding the rich demographics of London and its diversity. This can be only achieved by listening to all segments of society, coordinating periodic meetings with entrepreneurs and community representatives, and taking advantage of their opinions and suggestions to move forward with the improvement and development of London society.