Survey: Does the Arab community in Britain prefer to shop from English or Arab stores?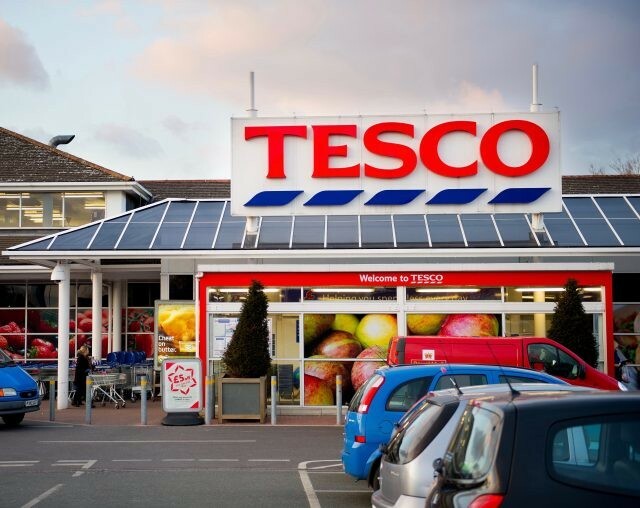 There is a tremendous variety of Arab stores in the UK that contain a wide variety of food imported from all Arab countries. Arabs residing in Britain still tend to buy food products from major British stores such as Tesco, Asda others.
A comparison between British and Arab stores
A survey conducted by Arabisk London Magazine revealed that 78% of those surveyed intended to buy from major British stores, compared to 22% who prefer shopping at Arab stores.
Most of the respondents asserted this is due to the availability of all varieties of products in British stores combined with higher quality and lower prices when compared to Arab stores.
Tesco ranked first in the survey followed by Asda and Morrisons as the most preferred British stores by the Arab community.
Respondents from the Arab community gave their opinions about British and Arabic supermarkets
Haydar Zaini says, 'Arab stores cannot compete with the British stores' prices because the latter buy large quantities, on a regular basis, so their prices are lower compared to the Arab markets' prices and this applies to all small shops (corner shops), not just Arab stores.'
As for Faten Mughniyeh, she confirms that she buys from all stores, but she prefers Asda. 'This month, they have special prices and great offers.' She keeps away from buying from Arab stores as much as possible, except for necessity.
According to the survey, members of the Arab community prefer to buy meat specifically from Arab stores and some Arab products such as cheese, milk, and Arabic coffee.
Zeno Ghanawi says, 'I prefer to buy the meat slaughtered in the Islamic way from Arab stores.'
Amal Harb pointed out that there are many high-quality Arab stores, and Arab people still need goods from them. 'There are good Arab shops like Damas Gate, Al-Dimashqi and Sham Land in the Shepherd's Bush area, and their prices are good, like Asda and Tesco stores.' 
Dania Weiss also criticised the Arab stores that took advantage of the Corona pandemic and raised their prices. She said, 'Arab stores have expired goods, and we will not forget the beginning of the quarantine, as prices rose twice despite (the fact) that British stores did not raise their prices.'
Marwa Amer explains problems with the Arab stores. 'Arab stores do not have any credibility or control. We buy items that are expired, and cheeses are rotten, so most of our purchases are from British stores.'
As for Farid Aziz, he prefers to shop at some Turkish stores, as he said, 'The best products are at British stores, especially meat but in some Turkish stores, not Arab, they have better meat, good and clean meat. But at Arab stores, the meat is expensive and sometimes not suitable for consumption, of course not to generalise, but this is what I noticed.'
As for Aya Muhammad, she also said that she prefers to shop mainly at Turkish stores and only from Arab stores when necessary.
The favourite British supermarket of the Arab community in the UK
British supermarkets are distinguished by their originality, as they provide enormous varieties of products,which put them on the top of the favourite stores' list of the Arab community.
Tesco supermarket chain:
In terms of global sales and total market share, it is the first and largest British supermarket, with annual profits over £2.2bn before the pandemic. Tesco is third in the world after USA's Walmart and France's Carrefour.
Initially, Tesco specialised in food and beverages, but it has expanded its business to include multiple products and services, including clothing, electronics, home appliances, communications, and insurance. It even sells and rents CDs, allows for the downloading of songs and musical compositions, and sells software and computers. There are Tesco Banks and Harris + Hoole Cafés, originating in 2012 and Tesco Family Dining, offered a year later.
Asda supermarket chain
It is an American chain of stores owned by a British man, based in Leeds, northern Britain. In 1999, Asda stores became part of the US Walmart group of stores and are the second largest in the Kingdom's common market. In addition to providing goods and consumer goods, it also provides banking and financial services and mobile and Internet services.
It was founded in 1930 as a dairy company and limited field stores, and then it was re-formed in 1949 in Leeds, northern Britain.
Morrisons supermarket chain
It is the fourth largest chain of stores in the United Kingdom, headquartered in Bradford, West Yorkshire, England. Founded in 1899, it started as an egg and butter stall at Rawson Market in Bradford, England.
Morrisons stores have a traditional configuration, called the street market, where meat is near or next to the butcher's counter, cheeses of all kinds are displayed on a nearby table or in a nearby refrigerator. There are fresh foods, such as bread, pizza, or pastries, in a section called "Fresh from the Oven." There is also an online shopping service.
In May 2013, Morrisons announced a partnership with Okado, using a basic systems technology to distribute and help launch its online service. It has 515 stores and other local stores known as Morrisons M, and the Morrison family currently owns about 10% of the company.
Do Arabs really refrain from shopping in Arab stores?
Shops and grocery stores that sell all types of food have spread widely in all British cities. These stores sell all kinds of goods, from cans of beans and chickpeas to bags of Moroccan couscous and Tunisian harissa,  canned stuffed grape leaves, falafel, Lebanese kibbeh, thyme, Jordanian bulgur, even to Arabic bread and 'Halal' meat.
In the Arabesque London Magazine survey, most of those surveyed said that the reason for their reluctance to shop at Arab stores is their high prices and low quality compared to British stores.
Arab store owners: It is not permissible to generalise
To find out more about these complaints, Mr Moataz Al-Tawil, owner of the Al-Arabiya shop and Al-Dimashqi supermarket in London, spoke about the issue of the high prices of goods in Arab stores, agreeing that there are some more expensive items but also some cheaper items, such as bulgur, oils, jams, and some vegetables and fruits that can only be found in Arab stores.
There are also cucumber, zucchini, eggplant and pickles, which are much cheaper than British stores, depending on the quality of the product.
As for the price hike during the quarantine period during the Corona pandemic, he cited the difficulty of importing during the pandemic period caused problems for commodity suppliers that led to higher prices.
As for expired goods, Al-Tawil said it is not permissible to generalise, as these are individual cases in some stores only.
Al-Tawil revealed that there are many offerings that cannot be found in British stores, calling on members of the community to shop at Arab stores in general, and from the Damascene supermarket in particular, and compare its prices with those of other stores.
The nature of the goods is different
On the other hand, Mr Abbas Jaber, director, and owner of the Lebanese Center, explained that the nature of Arab goods is different from other goods, and this is the reason for the differences in price. Arab goods are imported and not produced locally in Britain, and this causes their price to rise compared to the rest of the commodities.
In speaking with Arabisk London Magazine, Jaber pointed out that Arab food commodities such as beans, chickpeas, thyme, and others are not found in British stores and this is the reason for their distinction, denying the validity of comments accusing Arab stores of the low quality of goods, describing them as 'not representative of reality'.
Also, major British stores import their goods directly from the producer, in huge quantities, which makes the cost lower. In contrast, Arab store owners buy their products in small quantities and from an intermediary, which causes the price to rise, according to Jaber.
On the same level, some major companies such as those that produce detergents or soft drinks can offer big discounts to British stores because they buy huge quantities. This is what we do not see in Arab stores.
Jaber pointed out that the high price of Arab commodities, such as Arab vegetables, cheese, milk, and others, is due mainly to the fact that these commodities are imported.
Jaber concluded that as an Arab merchant, he is not against the major British stores, and he personally shops there. However, Arab stores are specialised, and those who wish to consume Arab goods cannot but go to Arab stores and shop from them.
Previous Survey with the same results
Arabisk London constantly polls the views of the Arab community and monitors its demands and concerns. It published a previous poll, in 2019, on the orientation of the Arab communities, which showed the Lidl supermarket the most popular, as 28% of those surveyed chose it because of prices and offers. Aldi supermarket came in second with a slight difference at 25%, also due to the well-regarded prices suitable for large families.
The opinions of the participants in the survey varied. Some of them stating that it is possible to get halal meat at low prices and that everything you want you can find in Asda.
Others said that it is not possible to compare Tesco and Sainsbury's as their prices are a bit high and the quality of the products is also high, while Aldi & Liddell have average quality and low prices.
The questionnaire's results were drawn from several sources, such as polling opinions through social media and personal interviews with members of the Arab community.
These questionnaires are considered unique and valuable to the Arab community in Britain. The surveys can provide benefit to the community and encourage stores to provide better services to the Arab community, including halal products and providing Arab products at competitive prices.
It is worth noting that the prices of food commodities have increased in Britain since its separation from the European Union.
The United Kingdom obtains about half of its foodstuffs needs from abroad, mostly from EU countries. Even before Brexit, Britain's food security was at stake due to the heavy dependence on imports.
The British Food and Beverage Companies Association expects food commodity prices to rise in Britain in the current year after leaving the European Union, although stores avoided the chaos that could have been caused by Brexit without agreement.