Arab Athletes in England; an Inspiring Journey that Started from Scratch and Reached International Standards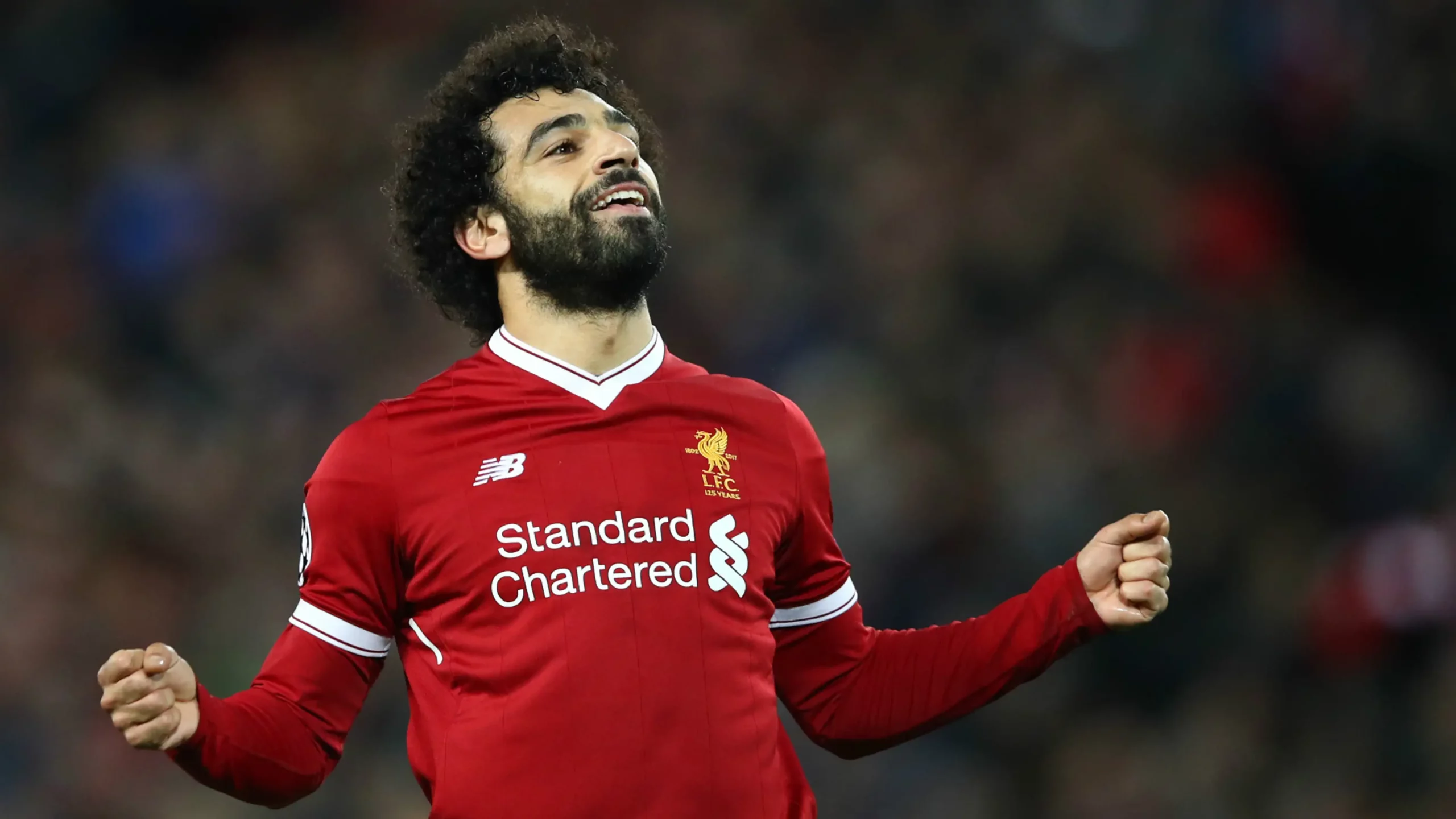 Record-breaking numbers, gold medals, and unforgettable marks established a path of success starting from scratch to reach international success. This is precisely what Arab athletes presented in their sports careers in England, competing with the most famous international players in many sports from track and field to football and boxing.
Written by: Auday Hasan
Analysts believe that the first Arab athletes to compete in England were those who came to study or work in the UK in the early twentieth century, as several Arab students competed in athletics and other sports at British universities.
Post-war, more Arab athletes began moving to England to compete, partly due to the increasing globalization of sport, as well as growing political and economic ties between the Arab world and the West.
Arab sportsmen also succeeded in boxing, one of the most interesting boxers in the 1990s, was Naseem Hamed, a Briton of Yemeni origin who won several world championships in the featherweight division. He held the World Boxing Organization champion title from 1995 to 2000, the International Boxing Federation champion in 1997, as well as the World Boxing Council champion from 1999 to 2000.
In football, Arab players also had a great influence, as there are several Arab stars, in the English Premier League, such as Egyptian Mohamed Salah, a Liverpool FC player, who won the Golden Boot twice, and Algerian Saeed Benrahma, a West Ham United FC player. In addition to Moroccan Hakim Ziyech and Algerian Riyad Mahrez, who recently moved outside the league. Among other Arab footballers playing in England are Nayef Akrad, Anas Zoruri, Rayan Ait Nouri and Hannibal Mejbri.
The success of Salah and Mahrez has inspired a new generation of Arab footballers who now dream of following in their footsteps and playing in the English Premier League. It will be exciting to see what the next generation of Arab players can achieve.
Mohamed Salah; the Inspiring Pharaoh of Egypt
"The king of Egypt and the living proof of its extraordinary talents, the hero who came from the streets of Basyoun city to be crowned king on the throne of Merseyside", Salah's fans go beyond these phrases and consider that he inspires an entire generation that sees him as an honourable model for Egyptian and Arab athletes all around the world.
Salah began his football career at Ittihad Basyoun Club before joining the Arab Contractors Club as a youth in 2006.
In 2012, after his remarkable performance with the Arab Contractors Club, Salah signed a contract that amounted to two million euros with Swiss Basel in April 2012 after being observed and tracked by the club for some time.
Salah moved from the Swiss club Basel to the Blues (Chelsea) in 2014, and despite showing outstanding skills within the team, he was never in the starting lineup, as he scored only two times in 19 matches.
In an interview with France Football, Mohamed Salah said that although he was not happy about being on the sidelines, he still believed that joining Chelsea was a crucial moment in his life and career. Later, he decided to make some changes in his plans so he left the English League and moved to the Italian League, which has a lower ranking than the English League, however, Salah scored 9 times in 26 matches for his team, Roma, in the second half of the season.
After that, Salah signed with Roma and won the Best Arab Player award in 2016 at the Globe Soccer Awards after scoring 18 goals for Roma in 2016, just then he returned to the English Premier League, but this time as a main player in Liverpool.
Nevertheless, life wasn't always so easy for the man who became known as the "King of Egypt" in Merseyside. To understand how he ended up as one of the most feared strikers in the English Premier League, you must know how he used to cry after matches in which he missed good chances to score, how he used to travel for three hours to reach the training sessions, and how he believed in what he was doing and sought the help of top coaches in Egypt and across Europe to help guide him in his journey.
Salah challenged himself and spent his life pushing his limits to the max, eager to achieve success, and now his dreams have become a reality and will undoubtedly inspire the next generation in Egypt.
Riyad Mahrez; the Desert Warrior Who Rose to the Throne of Britain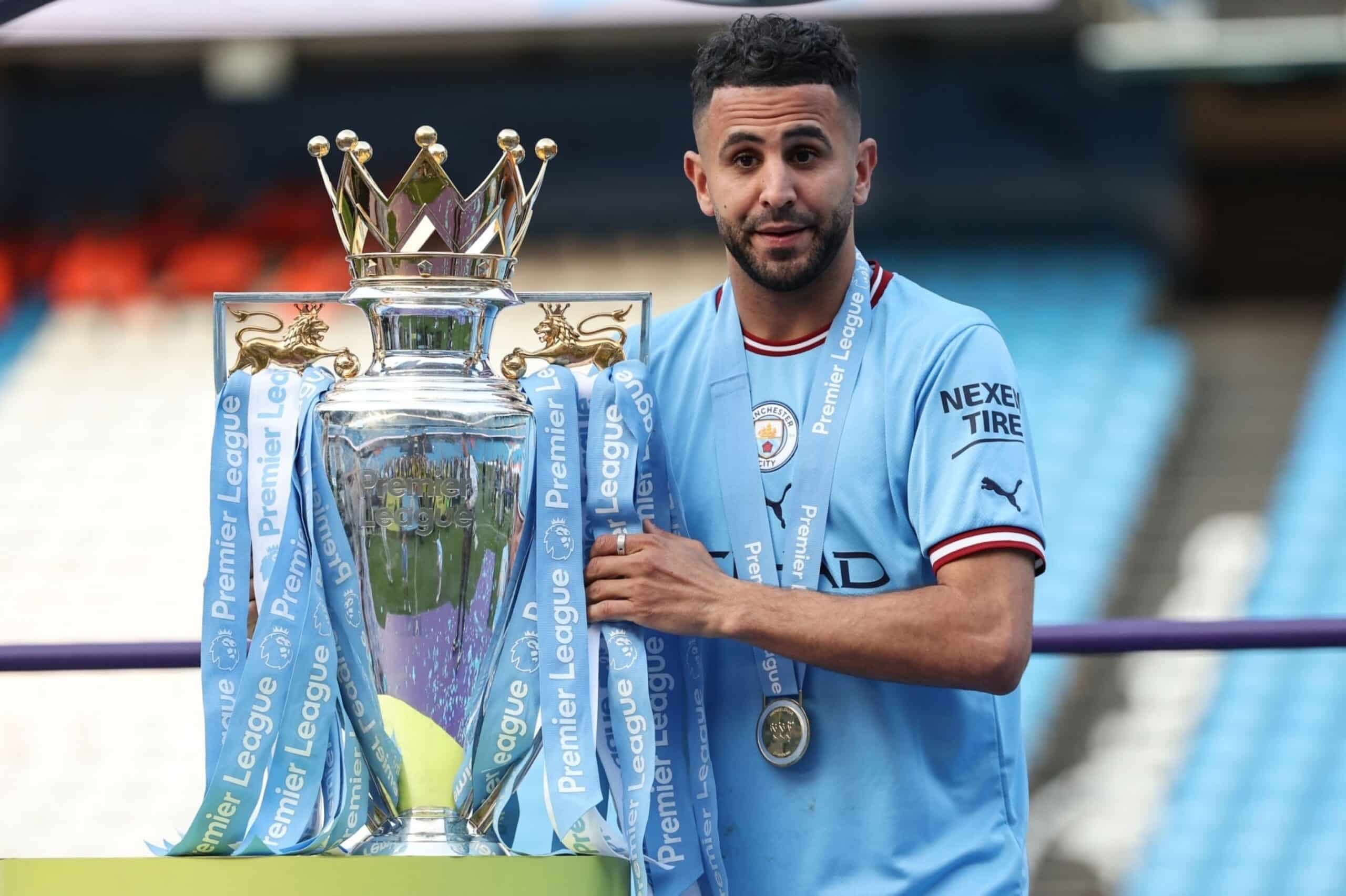 Although Riyad Mahrez is often overlooked by teams due to his skinny body shape, Mahrez's unique skills have drawn attention to him.
While Mahrez was playing for the French Le Havre team, Leicester City's transfer director, Steve Walsh, was watching his teammate Ryan Mendes, but instead, he was impressed by Mahrez's performance.
Riyad's contribution to Leicester City's rise to the first division was undoubtedly one of the most important chapters in one of the greatest stories ever told by the English Premier League. This story culminated with his team in the English Premier League title in 2016, as the Professional Footballers' Association in England and Wales chose him as the best football player in England for the 2015-2016 season, where the 25 years old player scored 17 times that year.
Mahrez stayed there for two more seasons before moving to Manchester City for £60m. Despite doubts as to whether he might struggle to play with the team, he played a key role in his first season as City achieved 98 points and became the first team to retain the English Premier League title since Manchester United in 2009.
Pep Guardiola said about him, "Riyad is an exceptional player in terms of quality play and passes, especially his mentality and aggressiveness in scoring goals."
The success of Salah, Mahrez and other Arab footballers in England is a testament to their talent and dedication. They have shown that Arab players can compete at the highest levels and have paved the way for future generations of Arab footballers and athletes.
These players established a bright future for Arab football in England, as the number of Arab players in the English Premier League is constantly increasing, and the voices of their successes and achievements are getting louder as the Arab world continues to grow and develop, and we are likely to see more Arab players competing in England in the coming years.